Whether by choice or by circumstance, millions of people call the endless concrete jungle of New York City home. For some, the streets of New York are brutal and unforgiving, for others, they're a place where you feel brand new—according to a Mr. Jay-Z. But it wasn't until the summer of 2010 that the world slowly began to see how deeply inspiring the people who walk those streets really are.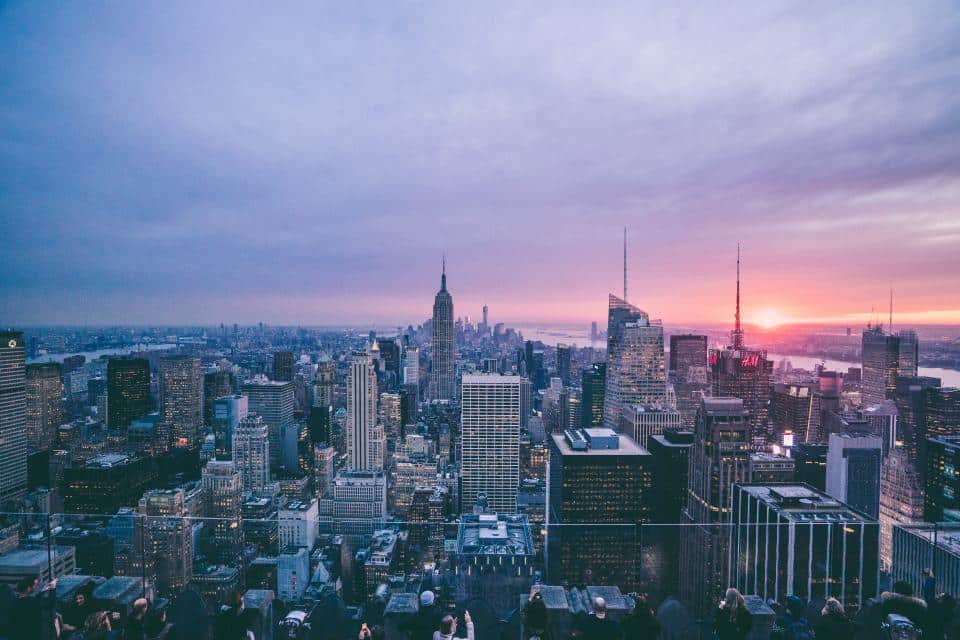 Brandon Stanton started Humans of New York because he wanted to photograph 10,000 New Yorkers. After only a few months he realized that he was just scratching the surface of a more meaningful project. He began interviewing the people he photographed and transcribing the stories they told. The stories he would gather got deeper and deeper as people shared their greatest fears, struggles and successes. What is fascinating about his project is how relevant and powerful a single first-hand story can become.
Two years prior to the launch of HONY, on the 5th floor of the BBC building in London, Aamer Ahmed Khan and his crew were working on a way to tell a relevant and powerful story- the story of the Taliban's malicious presence in Pakistan. They wanted to find out exactly what it was like for schoolgirls in the Swat Valley. Khan and his team eventually landed on the risky idea of finding a young girl in the area and publishing her personal experiences. Like Stanton, Khan and company wanted to illustrate the situation in Swat in the most powerful way they knew how–using a firsthand account.
The Swat Valley is located on the northwestern end of Pakistan. The natural landscape of that area would make any wanderlusting, authentic-living, #optoutsiding adventurer swoon.
Though relatively peaceful now, Swat was once a place where decapitated bodies were left in the streets as a macabre message meant to incite fear. Beginning in 2007, the Taliban took control of the valley. During their control, the Taliban bombed hundreds of schools, and girls were not allowed to pursue any kind of education. One Swat Valley local who was particularly devastated by the education restriction was a young girl named Malala Yousafzai.
Education is Human
Named after Malalai, a Pashtun heroine, Malala seemed destined for greatness from day one. Her father ran a school in Swat and was a notable advocate for education. He would raise his daughter with a strong love of learning that would eventually become her life.
In 2009, the Taliban's ban on girls going to school was enforced on Malala's school. In her book, I Am Malala, she explains why the Taliban was against education.
"The Taliban is against education because they think that when a child reads a book or learns English or studies science he or she will become Westernized." Malala's rebuttal to that reasoning is quite profound. "Education is education. We should learn everything and then choose which path to follow. Education is neither Eastern nor Western, it is human."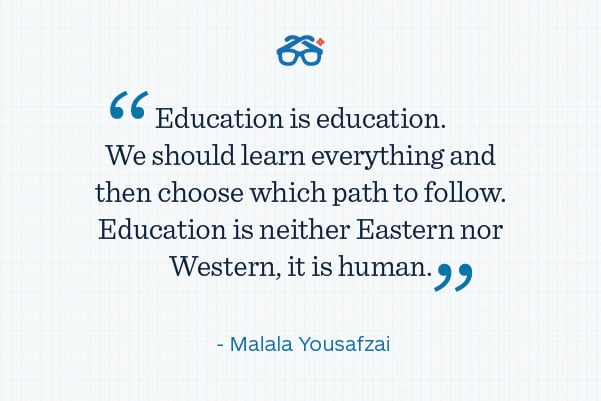 If you haven't already, stop and think about what Malala is saying. If education is human, then to learn is to be alive. If our freedom to learn is taken away, then we are no better off than if we were dead. With that logic, the right to education is worth losing your life over because the alternative is no better than death.
I Am Afraid
At about this same time, Khan and his team from the BBC were in contact with their local correspondent, Abdul Hai Kakar. Kakar knew Malala's father and enlisted his help in the search for a schoolgirl to share her experiences. Eventually Malala caught wind of Kakar's search and expressed her interest in helping to her father.
Though it was risky, Malala's father agreed to let her write about her experiences. For safety reasons, she penned her entries under the pseudonym, Gul Makai, which is the name of another Pashtun heroine. On January 3, 2009, at the age of 11, Gul Makai published her first entry titled, I AM AFRAID. It wasn't long before her posts started drawing a lot of attention.
Malala only blogged for the BBC for a little over a month, but the popularity of her posts led her to drop her anonymity and speak out in opposition of the Taliban's rules on local TV and radio shows. Despite death threats, she continued speaking out and was even featured in a New York Times documentary.
After three years of verbal attacks on the Taliban, Malala found herself face to face with her enemy. On October 9, 2012, as Malala was on her way home from school, a masked gunman got on her bus and shot her in the head. Incredibly, after months of recovery, Malala survived the attack. Since then, her voice has only become louder. She won a Nobel Peace Prize in 2014 and continues to advocate for girls' rights to education in all parts of the world.
Never Stop Learning
Most of us will never have to stand up for our own education to the extent Malala did. And on some level, I think that's a tragedy. Hear me out.
I don't think we'd all be better off if we were threatened with our lives every time we went to school or looked up a how-to video on YouTube. But I do think that it's easy to take something for granted if we never have to evaluate just how important it is in comparison to our life. Malala mentions something to this effect in her book:
"When someone takes away your pens you realize quite how important education is."
As humans, we understand the idea of this principle—that we appreciate things more when they are gone—but experience is the only way to truly grasp the whole of it. So without anyone threatening to take away our freedom to learn, it's almost too easy to become lackadaisical and take our access to education for granted.
So how do we train ourselves to seek knowledge like our lives depend on it? I'm not sure. I think that's something we each have to learn on our own. Like Malala so boldly showed us, we have to be diligent in taking responsibility for our own learning. We have to constantly remind ourselves how important education is even when no one is taking away our pens. Because without education, life is wasted.