"Intellectual growth should commence at birth and cease only at death." ― Albert Einstein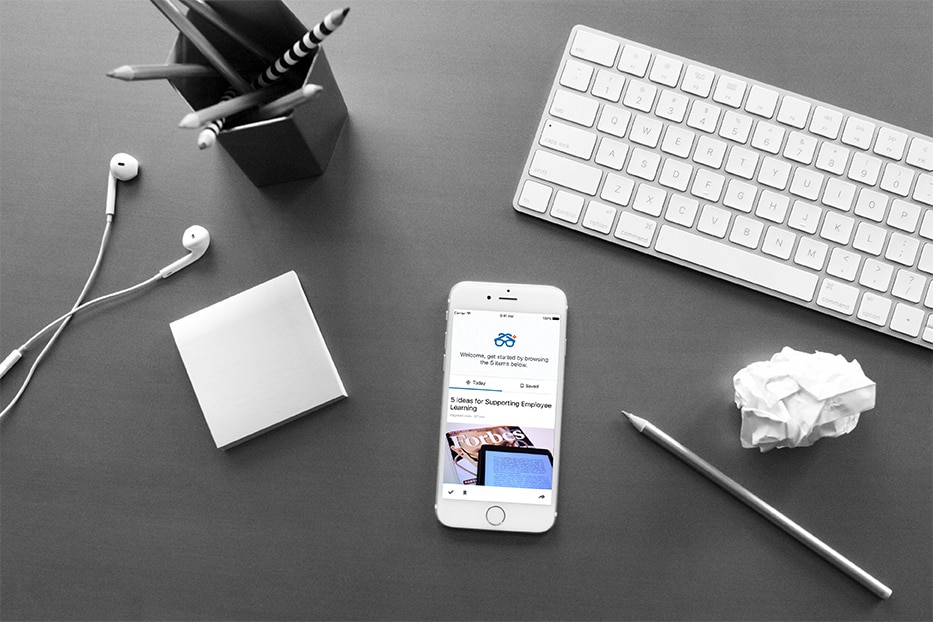 We believe that all learning matters, and learning happens throughout the course of our lives. We're excited to offer one more way we're making daily learning easier and more convenient- the Degreed app.
You've always been able to access Degreed.com on your phone, but we wanted to give you something tailor-made to your mobile learning habits. Today, we've released the power of the Degreed app, here's a preview of what it offers: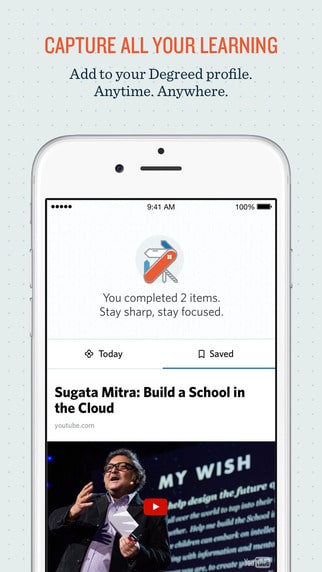 It's simple. We've simplified Degreed to its essence so you can dive in and start learning even when you've only got 2 minutes to spare.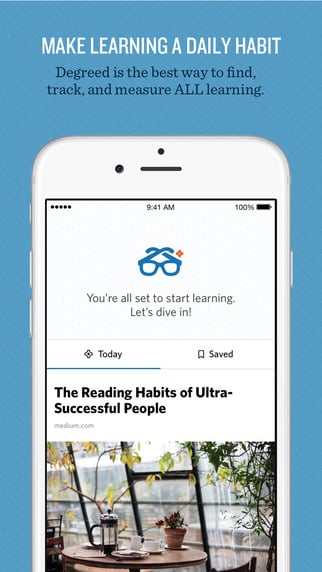 It's convenient. You already consume a lot of content from your phone's browser, but until now, you've had to jump through a few flaming hoops to get that content into Degreed. We felt your pain and have worked tirelessly to make it easy. Now just hit the "share" button in your browser, choose Degreed from the Share pop-up, and Save or Complete items.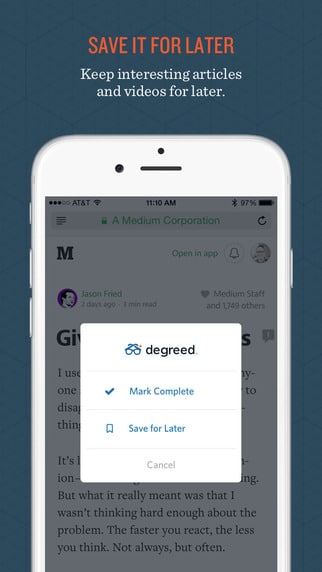 It's social. See something you want to share with a friend? Push content from Degreed into Facebook, WhatsApp, Twitter, SMS… whatever you want.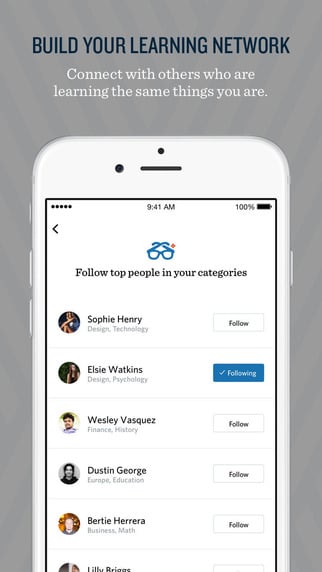 "People are increasingly learning informally–on the go. Everyone knows this. But what is new is the ability to leverage all of those moments of learning into something greater. To turn that into professional credit. To leverage it to learn new skills. To level up. Degreed's mission is to make all learning matter," explains our Co-founder & CEO, David Blake. "The Degreed app is an extension of that mission–to help make all of that mobile learning matter–in a big way, in your career and professionally with your employer."
The iPhone app is ready today in the Apple App Store and the Android app will be on Google Play very soon (think "weeks" not "months").
Download the app and take it for a spin, keep in mind this is Version 1. That means there will probably be some bugs hiding in there. If you come across anything wonky, send us a note at app@degreed.com.