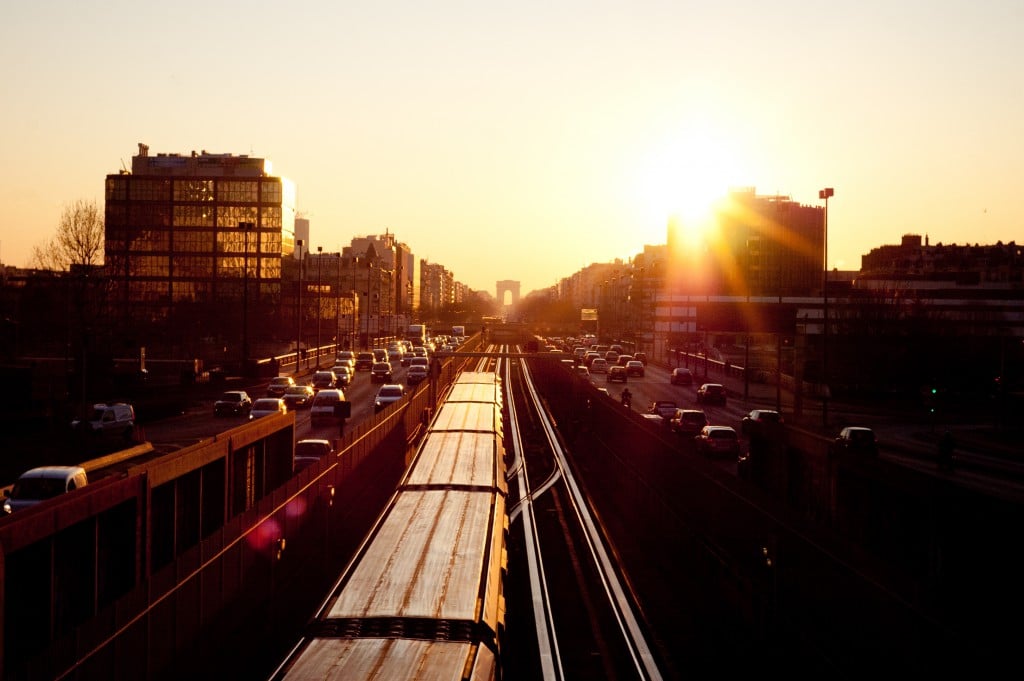 My complicated relationship with the pre-dawn hours is one I know many of you have as well. Waking up before the sun is a ritual I have yet to master in my adult years. Why do I let my warm bed convince me to hit the snooze button more times than I'd like to admit? When I wake up early and give myself some buffer time for study and exercise before work, I always feel better throughout the day. I'm usually much more productive as well. So why do I ever let the sleep monster win? In my efforts to improve that aspect of my life, I happened upon the example of Thomas Jefferson.
Thomas Jefferson definitely left his mark on the American people. Not only was he the third president of the U.S. of A, he also wrote the Declaration of Independence and founded the University of Virginia. I could easily fill this entire post with his accomplishments, but instead I want to focus on a small aspect of his life that I believe dramatically affected his ability to get things done."Whether I retire to bed early or late, I rise with the sun." -Thomas Jefferson
Rising with the Sun
Jefferson was no stranger to the battle of the sleep monster. For fifty years—yes you read that correctly—Jefferson never let the sun catch him in bed. As soon as it was light enough to read the clock in his room, Jefferson sent the sleep monster packing and began his morning rituals.
I believe having a predetermined structure to his mornings really helped him wake up early. One of his odd early-morning rituals was to soak his feet in cold water. Whatever works I guess… In addition, no matter where he had spent the night, when he woke up he was diligent about recording the temperature and other weather related information. Weather was a passion of his, and Jefferson used the morning hours before the demands of the day took up all of his time to focus on it.
I found it interesting that Jefferson didn't fill his morning with the labors of his professional life. He used that time to work on his own personal projects. Too often my day is filled up entirely by the demands of others—whether they be for work, school, friends, or family. By the end of the day, there is rarely any time left for myself, and even when there is, I'm too tired to do anything productive with it. I usually end up binging through Parks & Rec episodes and falling asleep on the couch.
And according to Jefferson, that isn't a great way to end the day either. He also had a structured nightly ritual.
"I never go to bed without an hour, or half hour's previous reading of something moral, whereon to ruminate in the intervals of sleep."
-Thomas Jefferson
Instead of going to sleep with the stresses of the day on his mind, he took time to center himself and prepare for the next morning.
Not respecting your own time is incredibly detrimental to personal progress. How will you ever learn and grow if you never give yourself the time of day? You owe it to yourself to take at least an hour of personal time every day.
We All Have 24 Hours
While researching the habits of various successful individuals, I realized that waking up early is common to many of them. One lesser-known example I found was a 19th-century novelist by the name of Frances Trollope. Trollope had a busy life. Her husband was sick and she had six children to care for. Low on funds to support her family, she began her writing career at the age of 53, proving you're never too old to accomplish your dreams. Since her day was dominated by the demands of others, the only time she could find for herself was the morning. She woke up at 4am each morning to write.
Mason Currey, author of Daily Rituals professes a similar affinity for working on personal projects in the early morning. As he puts it, "I simply don't have the mental or bodily energy to be as distraction-prone as I am later in the day."
At the end of the day, I often wonder where the time has gone. If we all have 24 hours in a day, how do some people accomplish so much more than others? I think Thomas Jefferson had it figured it out. If waking up early had not given any advantage to a man who was so influential to the founding of the United States, he would have never have continued with it for 50 years.
In an effort to practice what I preach, I woke up at 5 am to write this post. And you know what? It felt great. I was able to spend time doing something I enjoy and I was able to focus much more easily. I also had a little extra time to stop off at the donut shop on my way to work. Normally I have to skip breakfast and stress about traffic because I wake up late and have to spend my first seconds of the day hurriedly deciding if I need a real shower or if a Dwyer Shower will suffice.
So I thank you, Mr. Jefferson… and I'm sure my coworkers thank you too.