Each year, Colleges and Universities from all over the globe graduate thousands upon thousands of students who are eager to share their newly acquired knowledge and skills with the world. After years of digesting curriculum that has been outlined for them by their respective schools, graduates take what they have learned and relentlessly search for careers in which they can showcase these abilities.
While the class of 2015 may be facing the best job climate in over a decade, demand for entry-level positions in specific sought-after fields creates a great deal of competition and high levels of anxiety for those who are vying for a particular job. Many post-graduates find that they don't have the necessary experience or hard-skills to beat the competition in landing their dream jobs. When left in the dust, these new graduates may take whatever position they can find which closely resembles their ideal career.
Of the 52% of college students who actually graduate, about 40% of them will face mal-employment , which means they are employed but not with the use of their degree. When this happens, it paves the way for a path that these individuals may not have planned for. Once on that path, many find it hard to veer off and eventually feel stuck and lost. Working in jobs that we may not enjoy or even care about can lead to feeling unmotivated and insignificant.
That fire which we carried on a first job interview dims into a flickering flame that we no longer feel compelled to reignite. The passion felt when stepping into a favorite class has faded as we enter into a somewhat monotonous routine of waking up, going to work, going home, and doing it all over again.
Further contributing to young employees losing their passion for work is that many companies may fail to inquire about the person behind the emails. The person who dedicates their time and energy 40+ hours per week is more than what they do at their desk . It can be easy for companies to overlook strong skill sets that their employees possess outside of their job requirements.
But how would they even know? Do employers care to ask? Do they value growth and developing passions beyond what's required to complete their daily tasks? Both employers and employees have the power to put these skills and additional knowledge to use.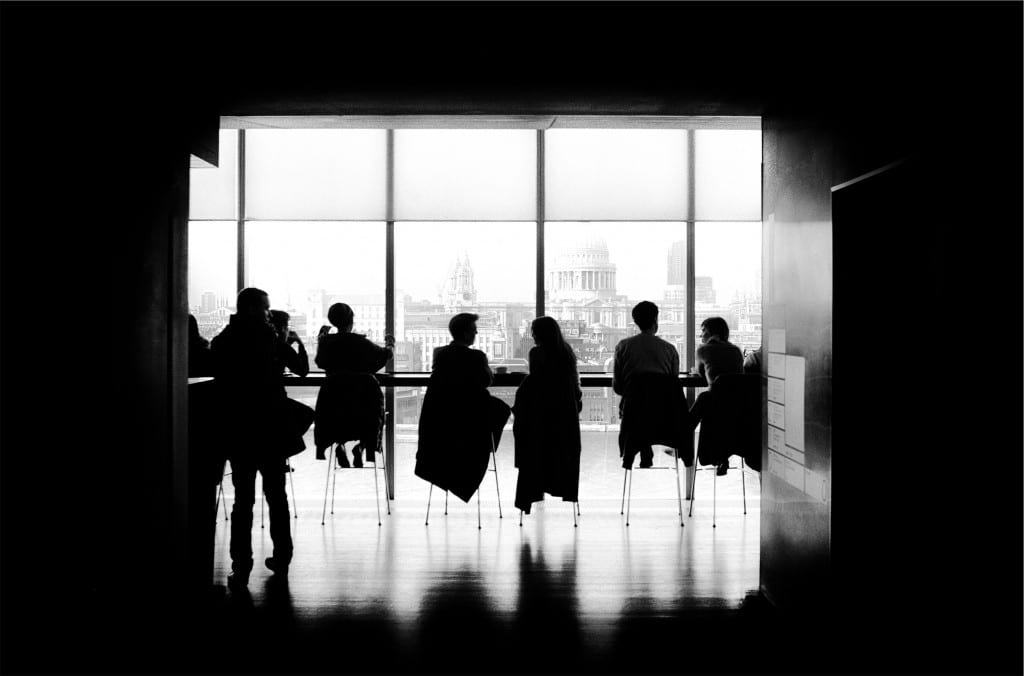 Utilizing technology, we have ways to pursue passions and skills further, and communicate to our employer strong traits and skills we possess that may not come up in the minutia of day-to-day work. As individuals, we all have a way to measure and capture all we know and love to learn about, inside and outside of our formal education. We have the privilege and capability to step outside of the box and fulfill the dream jobs we strive to obtain . Options like additional online learning, passion projects, freelance work, or speaking up to your manager about what you really love to do are all available. We can advance our skills and knowledge in many ways even though we are no longer in the classroom. The beauty of innovations within technology in the past few decades is that it has provided us with endless opportunities to make something great out of nothing.
The person behind the emails has endless resources to progress and learn. Humans are made up of multiple facets – Their educational background, life experiences, work experiences, hobbies & interests, social network, etc. When all those pieces can come together in one job, it creates a recipe for true fulfillment. If, on the other hand, an individual doesn't feel their abilities are being properly leveraged to their full potential, then they may flee to pursue outside opportunities where they can grow.
Employers, specifically direct managers, can help by valuing learning and skill development, and recognizing ways to talk about the passions and skills that employees have outside of their job titles, including what they want to learn more about.
For employees, it's time to recognize and take control of continued growth and being more than just our job titles. Every individual is an essential asset to the world and to areas that may have not yet been discovered. This is how ideas are created. This is how entrepreneurs are born. This is how history is made. Strive to reach your full potential, speak up about your skills, and never settle for being just a person behind an email.
Check out degreed.com for more information on measuring and validating all your learning and skills.
You can find Lindsey on Twitter at @LindseyRuns