I can excuse everything but boredom. Boring people don't have to stay that way. -Hedy Lamarr
Hedy Lamarr embodied her words to the max. Hedy started her career as an actress in Vienna, Austria in the 1930's. She later moved to Hollywood and subsequently became the epitome of glamor on the big screen. Her good looks earned her the moniker "the most beautiful woman in the world."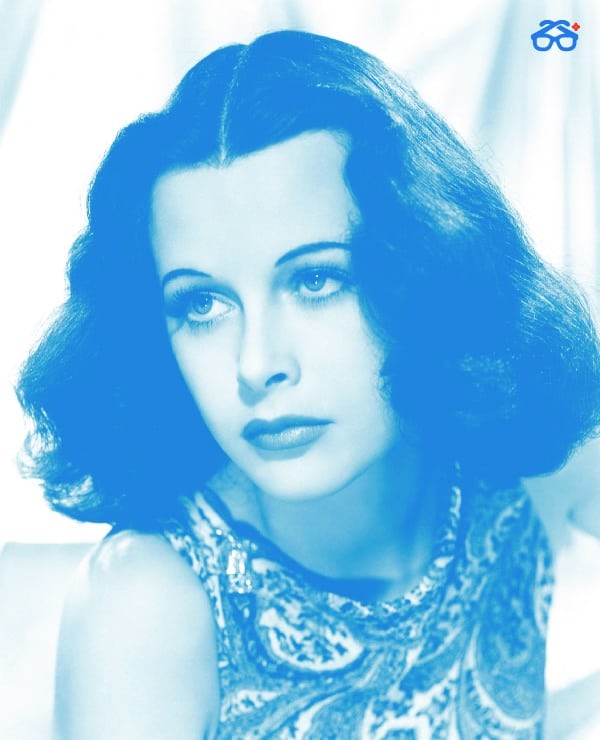 Inventive State of Mind
Though she was the standard of beauty at the time, Lamarr wasn't content. She was a curious person and took an interest in—of all things—torpedo control systems. Her first husband, Friedrich Mandl, was a regular Tony Stark. He worked in weapons manufacturing and often brought Lamarr to his meetings where she absorbed a lot of the information and garnered a wealth of technical knowledge.
True to her words, Lamarr didn't seem to let herself be bored. Hedy installed a drafting table in her house where she channeled her inner Edison. Two projects she was known to have worked on were an improved stoplight and a water-soluble tablet that would turn water into a carbonated soft drink. *Side note: I don't know about you, but that tablet sounds pretty awesome. Buy a $.50 water at the movie theatre. Drop in the tablet. BAM! No more sneaking in 20oz bottles of Mtn Dew.
Anyway, Lamarr's curiosity and desire to learn would lead to a pretty significant invention.
Secret Communication System
The inventive gears really started turning when Lamarr became friends with composer/musician, George Antheil, in 1941. The two made a rather peculiar scientific duo. They hit it off immediately. Their curiosities and ideas flowed seamlessly together and they secured a patent for what they coined a "Secret Communication System."
Initially Lamarr and Anthiel wanted to the system to be able to protect radio-controlled torpedoes in WWII. The system would change the frequencies guiding the torpedo thus making it impossible for the enemy to jam the trajectory. However, Anthiel and Lamarr's invention was never used in WWII because the technology to implement it was lacking at the time.
It would be twenty years before Lamarr's idea was really put to good use. The first most notable use of the Secret Communication System was during the Cuban Missile Crisis in 1962. Ships in the naval blockade used the technology to communicate without being compromised.

Thanks, Hedy
The idea behind the Secret Communication System—frequency hopping—is the grandfather to what we call spread spectrum today. Spread spectrum is what is used to allow secure cellular communication.
Lamarr's idea was so groundbreaking that more patents have piggy backed off of the idea. Many of today's technologies including GPS and Bluetooth are possible because of frequency hopping. So next time you get in your car and connect Pandora to your Bluetooth audio, you can thank Hedy Lamarr for that.
You just learned about history, technology, and inventions. Track that learning on Degreed. Tweet Braden your thoughts on this article and other interesting inventions you know of.