Degreed recently hosted a "BrainWeave®" discussion – on "Leveraging the New Learning Ecosystem" – at the Talent Management Exchange conference in Austin, Texas. A group of 25 L&D, talent management and leadership development executives joined us to talk about the opportunities and challenges they see in innovative, new learning solutions. Here are three things they all agreed on:

1. The new learning ecosystem is exciting, but it's still too complicated.
Learning solutions are more diverse than ever before. There are now at least 690 LMS vendors and more than 1,200 providers of learning content – everything from live and online courses to videos, MOOCs, bootcamps, articles, books, podcasts, webinars, conferences, online communities, games and apps.
All those choices are great for learners, but they are a challenge for L&D and talent leaders. Everyone we spoke to recognizes that workers (including themselves) are embracing new learning options. Only a handful are actually putting them to work, though. Most are still trying to make sense of all these new tools.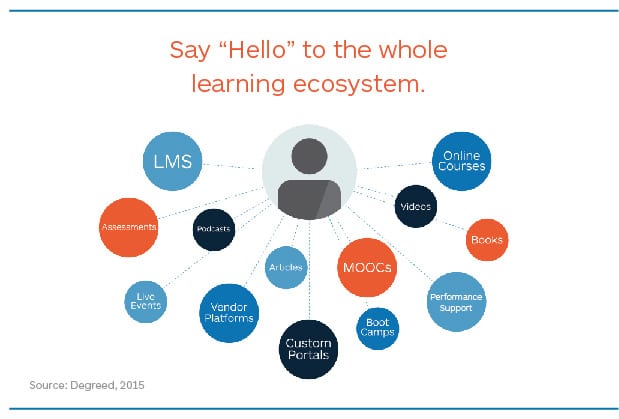 2. Change is essential, but it's also hard. Really hard.
Everyone agreed that learning has to be more effective, more efficient and more closely linked to job performance and career paths. But with persistently tight budgets and small staffs with limited bandwidth, nearly all of them find it difficult to try new things.
Those who have tried agreed that innovative methods and technologies don't make L&D better, faster or cheaper all by themselves. That requires L&D professionals to think and work differently, too. Unfortunately, most said their teams don't yet have the familiarity, capabilities or mindsets to really leverage the new ecosystem.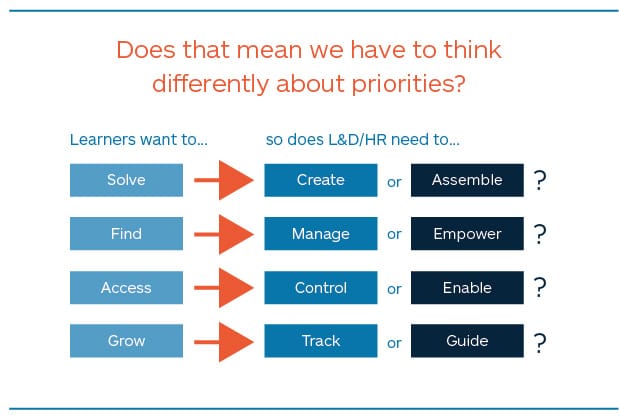 3. To change L&D people, you have to change the L&D people. Literally.
No one we spoke to at TME has it all figured out, but several are beginning to make good progress. In those organizations, changing the way learning and talent management operates is happening through both small, incremental evolutions and bigger, more revolutionary ideas.
Many, for example, are experimenting with novel approaches, like user-generated content, video and curation. Others are updating existing skills and hiring for new expertise — for example, experience design and web and mobile development. A few have created entirely new roles, such as marketing, product and community managers.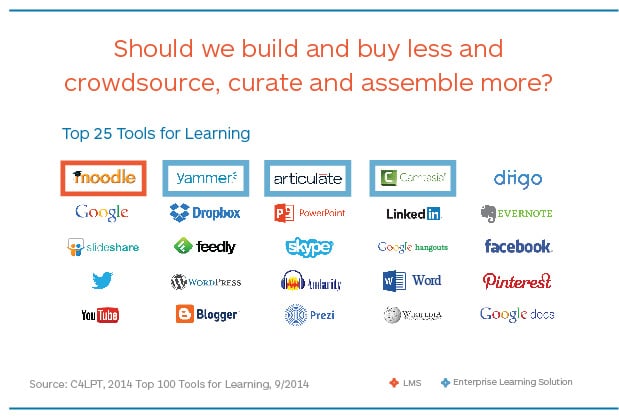 Tweet your thoughts and questions to @degreed, and log this article on your degreed profile!