The Degreed team packed their bags and hit the road to Vegas for the biggest, baddest HR event: the SHRM 2015 Annual Conference and Expo. Over 15,000 attendees filled the expo halls to discover new strategies and best practices to help them accomplish their initiatives and goals. 
Degreed CEO David Blake hosted a session "Putting Learners First", where he discussed how to empower learners. David touched on the powerful effect of embracing the random, small, 'just because' learning to create better, engaged learning cultures. The shift from managing learning to empowering learners begins by offering new tools, content and technologies to engage learners and track ALL kinds of learning. 
In addition to David's speaking session, the Degreed team met with over 800 HR professionals over the course of the conference to help them solve L&D, on-boarding, training, and employee engagement issues. The biggest takeaway from SHRM? The future of making ALL learning count has never been brighter.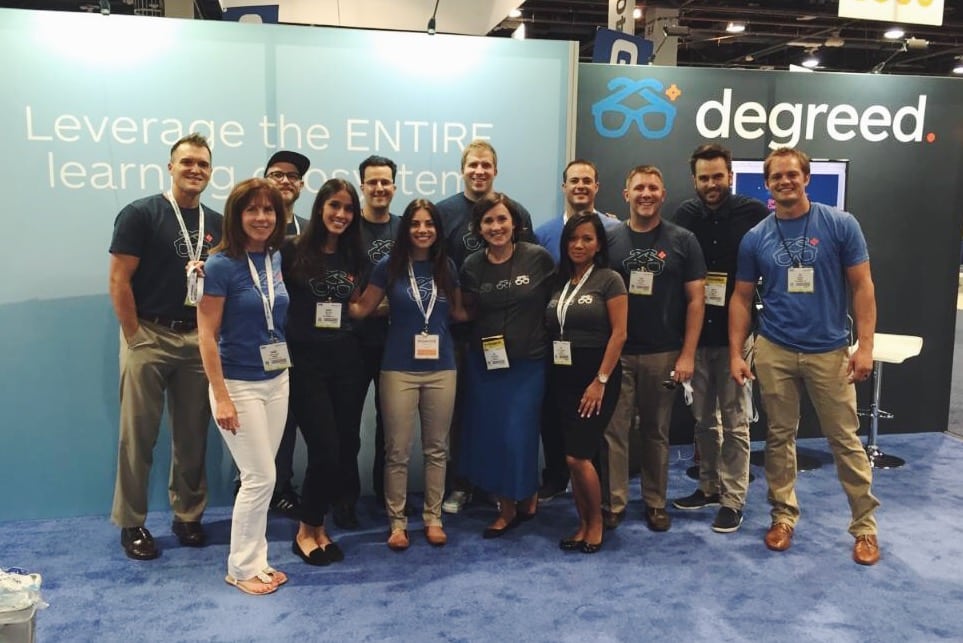 By tracking, measuring, and validating all the learning employees do, Degreed helps companies leverage the entire learning ecosystem. To learn more or to see a demo click here.