Sometimes I lie in my hammock and just stare at the sky. In those moments, I often reflect on my hopes and dreams. Where will I be in a year? Five years? Ten years? Will life be better? Worse? The same? Frankly, no matter how good my life is at the time, if I were still the same person in ten years, I would consider those ten years a major failure.
We all have dreams about the future. However, it's hard to get past the thinking stage. If we do get past the thinking stage, we usually don't get too far before we find valid excuses to stop.
So the question is, how do we push through challenges without making excuses and giving up? If we can find out the answer to this question, nothing will stop us from going boldly in the direction of our dreams of a better life and creating success.
In 1987, Michael Santos was arrested for trafficking in cocaine and sentenced to 45 years. That's a pretty big wrench in the gears. What Michael chose to do in his predicament will inspire you to quit making excuses and take control of your future.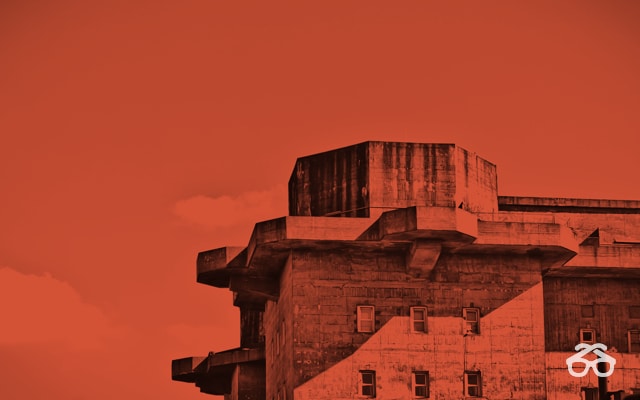 Michael wasn't a violent criminal, but he was thrown into a prison where learning how to be a functioning member of society was almost impossible. In USP Atlanta, a maximum-security penitentiary, dehumanizing prison guards and bloody gang wars surrounded him. He had plenty of valid excuses to adapt into the prison culture, and gamble away his chances of ever reemerging into society as a productive citizen.
With his future on the line, Michael took the road less traveled. He was determined to make the best of his prison sentence and do whatever it took to atone for his crimes.
"I want to acknowledge that I'm responsible for what I did, and for what I am, and for where I am, and I want to begin to make decisions that will improve my character and my life."
Michael began immersing himself in literature. Finding wisdom in the words of the likes of Mandela, Shakespeare, Solzhenitsyn, Plato, Dante, Dostoyevsky, Homer, Locke, Hobbes, and Nietzsche, he came to realize that education was the key to his future.
"By continuing to educate myself, I'm taking proactive steps to overcome my adversity."
As one of his first major educational leaps, he wrote a book. He finished Drugs and Money, a book that he intended to have distributed to schools, jails and other organizations for at-risk adolescents, after only being in prison for two years. With the help of his sister, he secured $20,000 to cover printing costs so the book could be distributed for free.
With an insatiable desire for learning, Michael eventually decided to get some real credentials behind his name. He enrolled in a college program, and in 1992 graduated inside of USP Atlanta. Three years later he received a Master of Arts with an emphasis on the American prison system. One of the professors he worked with even got him accepted into a PhD program through the University of Connecticut. What happened next launched him into some of the most interesting and successful years of his prison term.
"Education has been my solace, and exciting and challenging escape from the monotony of confinement."
As Michael progressed through his sentence, he was transferred to many different penitentiaries. He happened to be transferred to a new prison just before he began his PhD work. The warden of the new prison denied his request to receive books from the university. Shortly thereafter, he was transferred to a new prison and was denied yet again. He was told he was a prisoner in a "federal prison, not a college."
Accepting that his formal education track was likely over, he decided to shift gears and study law. He found a program that allowed him to study with the existing law books in the prison library. Every prison has a law library so he would no longer have to beg for permission to study.
Knowing he would need a good chunk of change to start his life after his prison term, his plan was to eventually make money charging other inmates for his help with their cases. But before Michael could finish the program, Gary, a man with a strong Russian accent, made him an offer he couldn't refuse. He asked Michael to read through his case and see if he could find a way to get his sentence shortened. All Michael had to do was name his price. After Michael got a call from his sister saying $2000 had appeared in her account, he knew Gary was serious. The two developed a friendship that would prove quite lucrative.
Michael read the Wall Street Journal daily and followed stock trends on a TV inside the prison. This was right when Internet companies were going public and Michael wanted to try his hand in the market. He phoned his sister and had her make some risky investments for him. The investments paid off. He turned his $2000 into $6000. When Gary found out about all this, he made a deal with Michael. Gary would give him $100,000 to invest, but only if he took the same risks he did with the $2000. If Michael lost all the money, no big deal. But whatever gains they ended up with, they would split evenly. (Side note: If you know anyone willing to make that kind of deal, send them my way!)
At the peak of it all, they got up to $1 million in equity. Eventually, the volatility of trading through his sister from prison caught up with them. They lost $400,000 in only a couple days. Less Uncle Sam's cut, they still ended up with a six-figure gain, but Michael realized he couldn't handle trading stocks from prison anymore.
After stocks were off the table, Michael had to continue his education elsewhere. With the Internet taking off, he began writing articles that his family would post for him online. His writing eventually garnered some high-profile attention and he was asked to write a book about his prison experience. Inside: Life Behind Bars in America was published in 2006.
For six more years, Michael pushed the envelope from behind bars. He continued his writing, led a self-help class for inmates, and even excelled physically by running over 1000 days in a row to the tune of over 10,000 total miles. 4,000 of those miles came in a single year and 700 of them in a single month.
Throughout Michael's sentence, he never let excuses get in the way of his dreams. When all was said and done, his prison sentence was reduced to 26 years. He walked out of prison in August 2012, and has continued to learn and share his knowledge.
Michael's story shows us that anyone can improve his or her predicament through education. Most of us will never have the opportunity to use the excuses Michael consistently refused to use. So if we don't become the person we hope to become, it's our own fault. And when life does throw us curveballs and we're tempted to make excuses—no matter how valid—just remember, there are no excuses great enough to make up for lost dreams.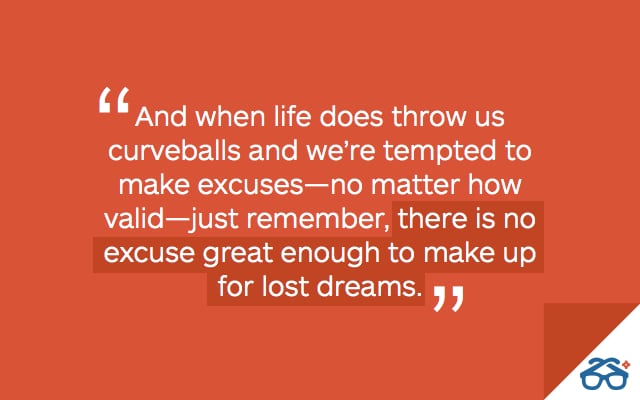 Michael tells our readers more about his transformation and gives you the techniques he used during his prison sentence to push through setbacks and challenges to reach their goals. Read our exclusive interview in Part II: Lessons from Prison: How to Create Success From Setbacks
Facts and quotes sourced from Earning Freedom: Conquering a 45-Year Prison Term by Michael G. Santos. You can see what Michael is up to now at michaelsantos.com.