I imagine if Ernest Shackleton had a business card, it would read something like the title of this article. Allow me to explain.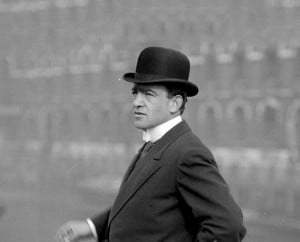 Antarctic Explorer
Ernest Shackleton was a master mariner whose goal in life was to adventure into the unknown. He literally wanted to go where no man had gone before: the South Pole.
In 1901, he put his money where his mouth was and joined an expedition bound for the Antarctic. To his great disappointment, Shackleton became seriously ill on the voyage. His dream would have to wait.
He tried again in 1907, but extreme weather forced him to cut his journey short again. In what can only be described as a supreme bummer, another explorer beat him to the punch only a few years later. Just like that, his dream of over ten years was dashed.
Devoted Dreamer
Down but not out, Shackleton was determined to up the ante on his previous goal. He wasn't just going to reach the South Pole; he was going to cross the entire continent of Antarctica.
Shackleton knew this expedition was going to be far more dangerous than any of the previous. In fact, there are stories told of him placing an ad in the newspaper with the following copy:
"Men wanted for hazardous journey, small wages, bitter cold, long months of complete darkness, constant danger, safe return doubtful, honor and recognition in case of success."
While most historians agree that Shackleton never did place the ad, the expedition went exactly as advertised.
Buckle up. It's about to get real.
Badass
Shackleton and his crew departed from South Georgia toward Antarctica aboard the ship Endurance on December 5, 1914. That was the last time they would set foot on land for the next 497 days.
Only a month into the voyage, the Endurance became wedged between miles of thick, floating ice. Knowing the ship would eventually succumb to the pressures of the ice, Shackleton and his crew abandoned ship and set up camp atop the floating ice. 497 long, cold days later, they made it to Elephant Island, which wasn't exactly a paradise.
Frank Hurley, the official photographer of the expedition, gave his two cents about the island:
"Our wintry environment embodies the most inhospitable and desperate prospect imaginable."
On a freezing island covered in ridiculous amounts of penguin crap, the men suffered from toothaches, frostbite, gangrene, infections, and mental and physical exhaustion.
Eventually, in an all-or-nothing, 16-day voyage on a small lifeboat, Shackleton and five of his men made it back to South Georgia. However, the crew's problems were far from over. It wasn't until August 30, 1916, after four attempts over more than three-months' time, that Shackleton was finally able to return and rescue the 22 men stranded on Elephant Island.
Every one of the 28 men on the voyage survived the ordeal.
Shackleton may not have realized his dream, but his determination to overcome failure, his passion for exploring the unknown, and his devotion to the lives of his crew is something we can all learn from. Shackleton lived painfully true to the motto of his family: Fortitudine vincimus, which means, "By endurance we conquer." The events of Shackleton's voyage provide a solid source of hope for anyone who must endure any kind of hardship.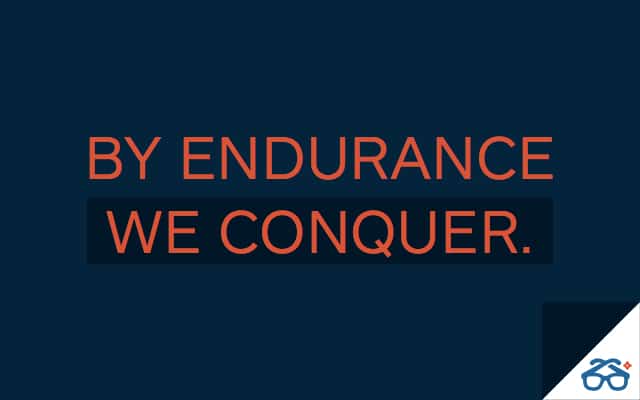 As you can imagine, this short post comes nowhere close to describing the magnitude of the story. I highly encourage you to pick up Endurance: Shackleton's Incredible Voyage by Alfred Lansing or South by Ernest Shackleton.
Story facts were pulled from the following sources:
http://www.biography.com/people/ernest-shackleton-9480091#later-years
Endurance: Shackleton's Incredible Voyage by Alfred Lansing