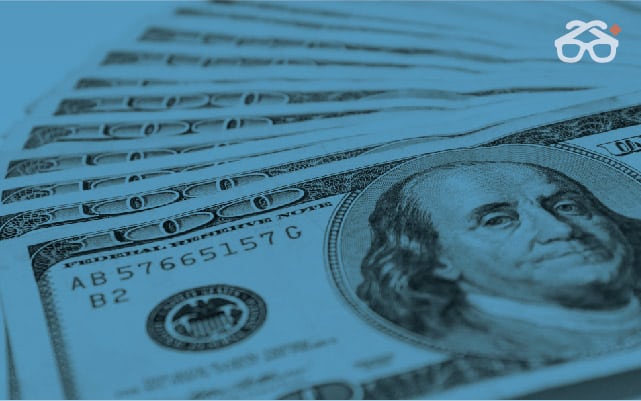 Here's a statement I can nearly guarantee you've seen again and again: Americans have a lot of student loans. Here are the facts:
Tuition has been rising at nearly 3x the rate of inflation in recent years, and the total amount of outstanding student loan debt in the U.S. has grown to over $1.2 trillion.
About 40 million americans are carrying some student loans, and almost 70% of the class of 2015 graduates with a bachelor's degree have student loan debt, according to the Wall Street Journal.
Market Watch reports the current student debt amount is rising at a rate of $3055.19 per second.
You can often find personal blogs from people like James Altucher and Mark Cuban penning their thoughts on the costs of college and the problem of student loan debt. If you Google "is college worth it?" you'll find articles from every major news site you can think of filling the first 3 pages of search results.
That leads us to ask the golden question that the people behind these statistics, the Americans who carry student loan debt, have been asking themselves for years: Was it worth it?
The new 2015 Gallup-Purdue Index study on Education aimed to answer just that. The results are in.
Survey Says
Here's what Gallup found
"Recent graduates who received their degrees between 2006 and 2015 are significantly less likely than all graduates overall to think their education was worth the cost."
Let's break that down with the numbers. For recent grads (those who have graduated from 2006-2015) merely 38% strongly agree their education was worth the cost, and among those who had student loans (of any amount) only 33% strongly agree it was worth it.
The Effects
And it's not just our bank accounts that are affected as a result of student loan debt. Our life choices and the economy take a hit too. As grads adjust to life after school, and (hopefully) dive into the workforce, those payment deadlines creep closer until monthly minimums become due. As for the effects of student loans on those individuals life decisions? Gallup examined that too.
48% of recent grads have delayed post grad education because of student loans. 36% delay buying homes, 33% postponed buying a car, and 19% delayed starting businesses.
It seems that we should just create a new life stage category that states: "currently delaying life goals and purchases until I pay off my student loan debt".
I'm still wondering, what will the cost of college look like in 10, 20, 50 years?
We want to know: What do you think? Was your education worth the cost? Tweet us at @degreed to tell us, and check out the full Gallup-Purdue Index Report here.
You just learned about student debt and higher education. Get credit for this article on Degreed.