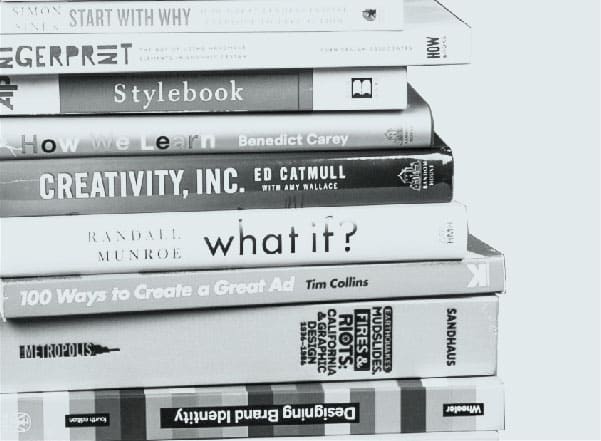 Do you know Harry Truman's middle name? What about the number of the last manned Apollo mission? In the scheme of things, these facts may seem irrelevant, even useless to know. After all, how would knowing the name of the president's dog make you better off? Well, that all depends on what your definition of 'better off' is.
I love this piece of the Degreed manifesto: "There is no single path to expertise. And our success in solving our unique problems depends not upon uniformity, but on our diversity, because our differences and uniqueness make us powerful. Everyone deserves recognition for their expertise, no matter how they got there."
To some it may be trivial knowledge, but if you are an expert on something as unique as 18th century fashion, you deserve recognition. Who knows when that knowledge may solve a unique problem. In previous articles, I've focused mainly on learning that is isn't super unique. For example, a lot of the focus of learning today is based on the most widely marketable skills like foreign languages, communication, or computer science. However, there is another kind of learning that doesn't get the same love and attention. It's a type of learning that admittedly isn't as marketable as other skills, but can still be relevant.
This other kind of learning produces what can be described as "know-it-all knowledge." Ken Jennings is the poster child for this kind of knowledge. If you are a fan of the TV game show, Jeopardy!, you know the name Ken Jennings. In 2004, Jennings won Jeopardy! a record 74 times in a row. That takes a ridiculous amount of dedication to know-it-all knowledge.
Don't Forget
In a TED talk given by Jennings in 2013, he described his style of learning as being "curious about everything" or "universally interested in the world around [him]." It's almost as if he sees random facts as unique LEGO pieces that he can use to build an imaginary LEGO kingdom of knowledge in his brain. Every new subject is an opportunity to add more pieces to his masterpiece.
To keep all that information accessible, Jennings uses his memory constantly. In fact, he's the kind of guy who longs for the days when everyone knew phone numbers by memory instead of relying on phones to keep track of them. That's because he understands that when we stop using our brains to remember things and instead outsource our memory to digital devices, parts of our brain can literally shrink. One of the parts that is most vulnerable to this is the hippocampus.
The main function of the hippocampus in the brain is memory and spatial awareness. Studies have been done that suggest the hippocampus actually shrinks in people who use GPS in their car instead of navigating by memory. One of those studies by the Wellcome Trust Center for Neuroimaging looked at brain scans of taxi drivers and bus drivers. The taxi drivers had more gray matter (that's a good thing) in the hippocampus than the bus drivers. The difference was that bus drivers follow the same route, while taxi drivers are constantly challenged to know every corner of a city. Substituting brain power for digital crutches can be detrimental to your mental capacities. 
Super Computers
In 1997, a computer developed by IBM named Deep Blue beat a world champion chess player at chess. Not content to stop there, IBM searched for a new challenge that would push further the limits of computer vs. human. In 2004, Ken Jennings' domination of Jeopardy! piqued the interest of IBM. For the next seven years IBM developed a question answering (QA) computer system aimed at beating Jennings at his own game. They named the computer Watson. In 2011, Watson faced off against Jennings and another elite Jeopardy! contender. Watson defeated them both.
After his defeat, Jennings had the following thought:
What happens when computers are better at knowing and remembering stuff than we are? 
In essence, what's the point of putting the effort into learning if we have Google on our phones? In answer to that quandary, Jennings arrived at the conclusion that humans still have two advantages over "those who can just Google something." The advantage of volume and the advantage of time. 
Advantage of Volume
The world is incredibly complex. As Jennings says in his talk, "…the scope of human information is now doubling every 18 months or so." That is way too much information to have to continually look up. One example he gives to illustrate the importance of learning vs Googling is how we make informed decisions on who to vote for, which is a decision that requires correct judgement in relation to all kinds of different facts and information. As proof, a 2006 National Geographic Literacy Study said that roughly 63% of young adults who vote in presidential elections—a time when it's obviously very important to understand foreign policy— couldn't actually find Iraq on a map. In addition, 75% had no idea Indonesia is the largest Muslim country in the world.
In Jennings' own words "If you can't do that first step, are you really going to look up the other thousand facts you need to know to make an informed decision on foreign policy? At some point you will give up and just make a less-informed decision."
Advantage of Time
In 2004, a ten-year-old girl by the name of Tilly Smith was on vacation with her family in Thailand. While they were out enjoying the beach, Smith noticed troubling patterns in the ocean and told her parents that they needed to get off the beach. Only a month prior to their vacation, Smith learned about tsunamis in her geography class. She recognized the signs and informed her family and the lifeguard who was then able to quickly get everyone off the beach.
The advantage of time won't always be that dramatic. Most of the time it will be something simple like a social situation. Something where you meet someone new or you're in a job interview and a topic comes up that where you can connect with the other person. Those are the situations where asking someone to wait while you Google facts about their hometown doesn't really work.
In your pursuit of learning, don't shy away from learning what you may feel are seemingly useless facts about the world around you. Gather up some know-it-all knowledge. Be curious about everything. And while you're at it, try turning your GPS off every once in awhile. Your brain will thank you.