Disney doesn't sell theme park tickets. GoPro doesn't sell cameras. They sell stories.
Storytelling is the underlying narrative behind every brand. The greatest brands of our time realize that the physical products and services they offer are secondary to the way that they make us feel. We follow brands whose products fit into the picturebook story of our better selves.
In 2015, GoPro flew athletes to a storytelling camp where their training, product development, and media production teams taught the athletes how to create the best possible stories through their content. On GoPro's instagram page, each photographer tells a story about the shot they've taken.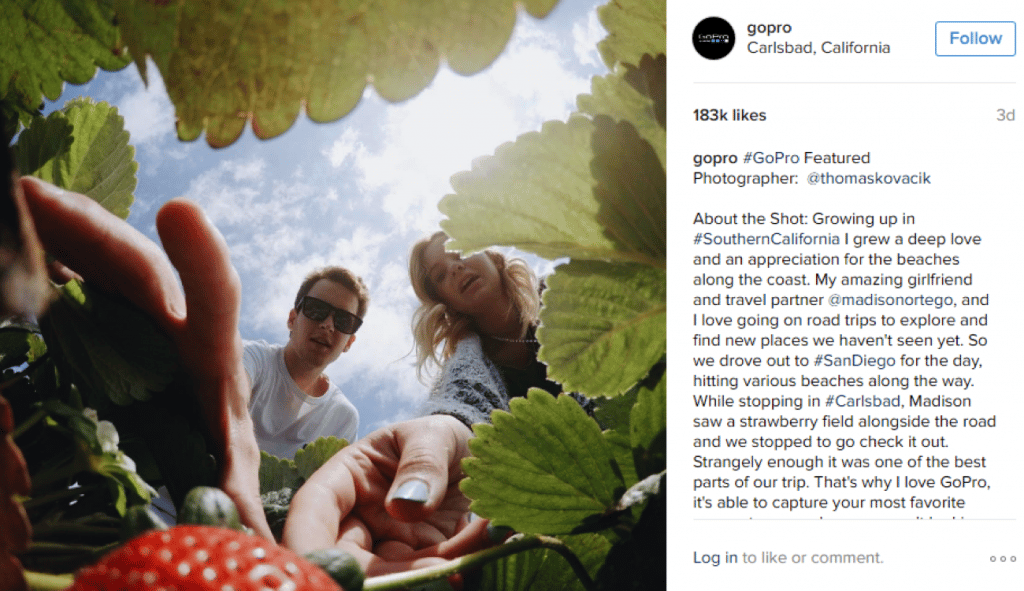 Stories are how we connect with others and affirm who we are. We all secretly envy that friend who manages to enthrall the dinner table with their most recent epic adventures. Beyond the dinner parties, great storytelling helps develop strong business strategies, makes you a better marketer, and helps you sell yourself as you grow your career.
Nowadays, there are dozens of online courses about storytelling, and we've rounded out 3 of our recent favorites.
OneMonth – Storytelling for Business
Taught by Master Storyteller Kevin Allison, from the popular podcast 'Risk!', this is an intensive 30-day workshop that breaks down every aspect of storytelling. Take this course if you want a deep dive on storytelling from a pro. This course registration ends on May 27th (this Friday!), so you'll need to sign up quickly. OneMonth is also giving our readers 10% off their course by clicking this link.
IDEOU – Storytelling for Influence
From the great minds at IDEO, this course gives you a flexible tool kit for storytelling from the Design Director at IDEO who led the consultancy for brand strategy and storytelling for Marriott, Mattel, and others. You'll learn from actual case studies from IDEO in order to build your storytelling tool kit.
Udemy – Storytelling for Public Speakers: From Zero to Hero
For a lighter introduction to storytelling, this Udemy course will give you the tools to improve your public speaking. This course is taught by Alex Glod, a trainer and TEDx speaker.
There are also hundreds of free resources across the web. Sign up for a Degreed account, search for storytelling, and start learning today.