By now, you're no stranger to the concept that employees want learning to be on their time, on their device, and personalized to their individual position and needs. Delivering a customizable and fluid experience requires unique tools, and the list shouldn't be limited to your intranet.
Content on the intranet is often disorganized, scattered, and out of date. Yet we see many companies directing their employees to their intranet to find learning content. Typically, companies use intranets to manage corporate news, information and general resources, and you might notice those types of information are usually a one-way dissemination as opposed to interactive.
Learning shouldn't be a one-way conversation or delivered in one modality or style. A manual, laborious process is only going to drive your learners away, which is bad for engagement and therefore your organization and the bottom line.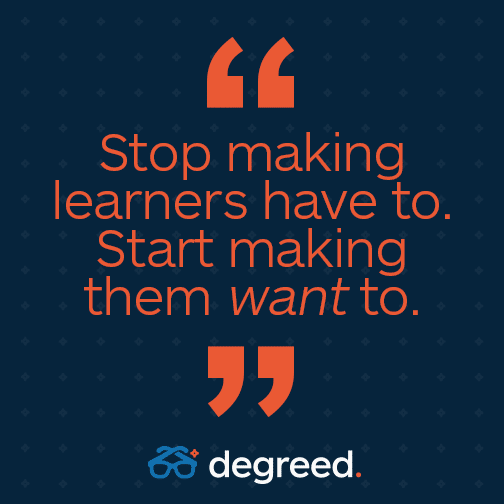 In case you aren't convinced already, here are 8 more reasons why your intranet shouldn't be the only place for learning.
Intranets do not personalize and curate learning. These are both key tenants to meeting the needs of the modern learner.
Intranets to do not create high rates of employee engagement around learning resources because there is not much in the way of associating groups, pathways, goals, competencies, collaboration, profile or transcript ownership/portability, etc.
Managing learning resources (i.e. adding, updating, and removing learning resources from multiple sources) on an intranet can be a very manual, time consuming process.
Intranets are hard pressed to provide any type of insights and analytics around how your employees are utilizing, benefiting from, and engaging with the learning provided by your organization.
Intranet solutions typically don't provide learning content, they just allow you to manually upload and manage content.
Social and collaborative learning communities are not typically found in general intranet solutions.
Intranets do not usually integrate with 3rd party content vendors, LMS systems, etc. nor manage those resources dynamically.
Intranets are not built to include sophisticated searching algorithms to make learning easy to find.
Learning is happening all the time, across many different mediums. To be as effective as possible, organizations need to be good curators of engaging content. Your goal should to be to make learning as easy as possible; don't make it harder by making them use tools that make success nearly impossible or even worse, drive them away from wanting to learn at all.