In today's fast-paced, change-abundant work world, CEOs, managers and employees are all under pressure — and often stuck in a cycle of reacting. As a learning leader, you're in a position to break that cycle. How? By helping your company rely on learning, so your workforce is agile, proactive and prepared for tomorrow.
You can reinforce L&D as a business-critical function by doing three things well:
Activating learning
Accelerating skill-building
Advancing people
Find out how to master those imperatives on March 15 and 16 at Degreed LENS, our annual flagship conference. L&D experts from around the world will be flocking to Atlanta for highly relevant content, an open-minded community and innovative thought leadership designed to help you make learning a key driver of positive business outcomes across your organization.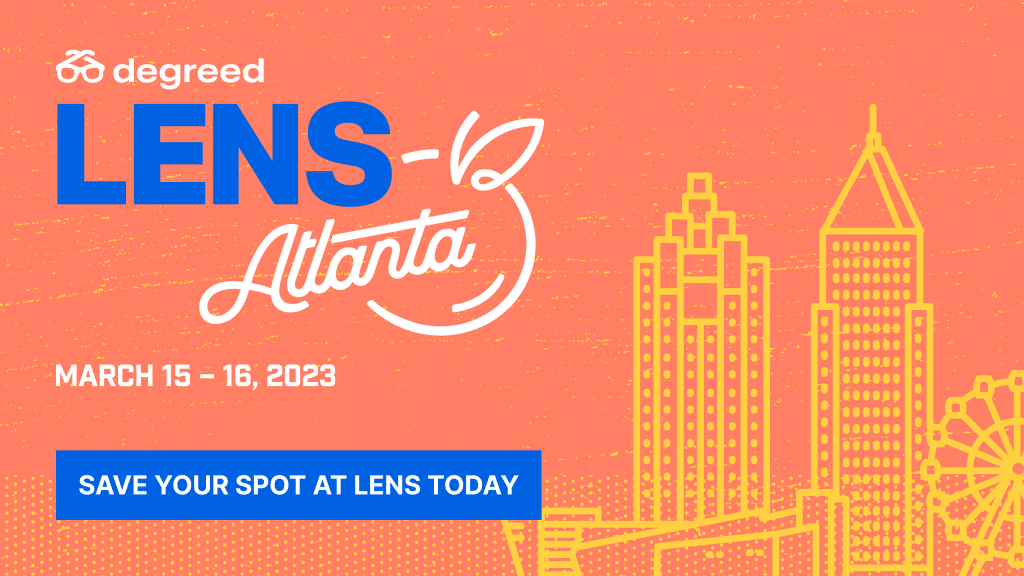 1. Activating Learning
As the first female Chief Information Officer (CIO) at the White House, Theresa Payton helped her team learn its way toward improved cybersecurity. As a LENS keynote speaker, Payton will share the strategies she used to get her people excited to learn and keep learning.
If learning can help secure the White House, it can help your organization find success too. But before activating and seeing the benefits of learning, you'll need buy-in from key stakeholders.
Gaining stakeholder support isn't just a one-time action to source funding. Proving the value of learning to decision makers across your organization is an ongoing challenge. At LENS, you'll hear directly from Degreed clients like KPMG who've succeeded in that area many times over.
Activating learning also requires structuring and successfully managing your learning tech ecosystem. Executives at Cigna and Degreed Chief People Officer Janice Burns will take a deep dive into ecosystem governance and experiences across the employee lifecycle.
Find out how to answer questions like:
What does it mean to have an open ecosystem?
How do you manage user access and capabilities?
How can you integrate all the platforms in your ecosystem to maximize reporting functionality?
Meanwhile, Degreed integration partners Accenture, Workday, SAP and Eightfold will participate in a rare panel discussion showcasing how competitive tech platforms can work together to benefit your company.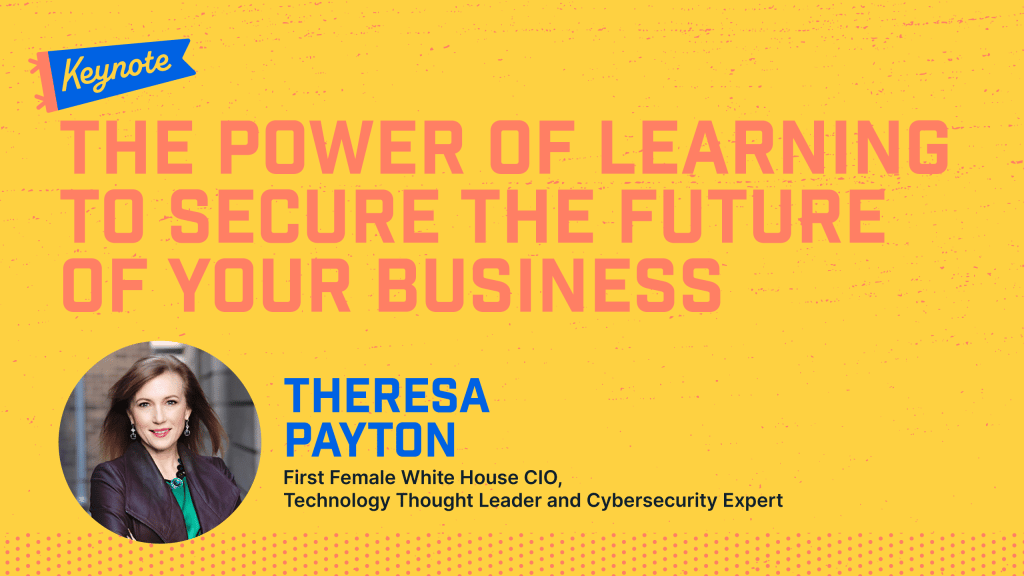 2. Accelerating Skill-Building
The faster your people can acquire the right skills, the faster your business can grow and adapt.
Keeping a consistent, productive pace without burning out is a big barrier many teams and people face. LENS guest speaker Brad Stulberg, author of The Growth Equation, will share his secret to always operating at peak performance.
You'll also get an insider's look at the Degreed product roadmap. You'll see how and why Degreed is expanding beyond the learning experience platform (LXP); we're excited to tell you about new offerings including learning stipends and capability academies.
Technology plays a key role in speeding up the work world. Sonia Mooney, former Rolls Royce executive, will discuss the best ways to unify tech and learning. This harmonious combo might prove to be the skill-building accelerator you need.
Another speed bump is low employee engagement, so uncover better ways to boost engagement behind and beyond the desk. That's right. Learning leaders from HP and more, who deal with deskless workers on a regular basis, will share how you can spark interest in learning even out in the field.
3. Advancing People
Your people are the secret to your success, and their advancement means better results for your business's bottom line.
LENS has sessions focused on building skills to strengthening your company's foundation. A representative from Deloitte will share how your business can transform into a skills-based organization that honors and values your people's unique talents more than the bullet points in a job description. You'll find out how to create a culture that puts skills first and how that benefits your entire team.
You'll also deep dive into unique use cases, like using learning for the good of an entire community. See how Verizon worked with us to create the Women's CoLab, a professional resource hub designed to help female professionals get back into the workforce after the initial impact of the pandemic.
Finally, we'll talk about the big question mark: skill data. See what's next for the future of skill data and how to use statistics to make more informed talent and team decisions. You'll get advice from Novo Nordisk and other organizations that have successfully honed skill data collection, reporting and utilization.
Create connections, make memories and enjoy the experience.
No matter where your company is in its learning and upskilling journey, LENS has content relevant to your next steps and future. And while great content is at the center of this event, it's only one of many reasons to attend.
LENS is designed to help you build lasting industry connections. From deep in-session discussions and workshops to morning workouts and a lively evening reception on March 15, there will be ample time to bond with other forward-thinking learning pros.
You'll have unfettered access to network with guest and keynote speakers, current Degreed clients, thought leaders and Degreed executives. This is an all-out, immersive experience. And, believe it or not, we'll have more to say in the days ahead as we finalize our agenda.
Come with an open, eager and curious mind and leave with proven strategies that will help you create game-changing business results with learning.
Details
Date: March 15 & 16, 2023
City: Atlanta, Georgia
Location: Renaissance Atlanta Waverly Hotel & Convention Center
Theme: Activate Learning. Accelerate Skills. Advance People.