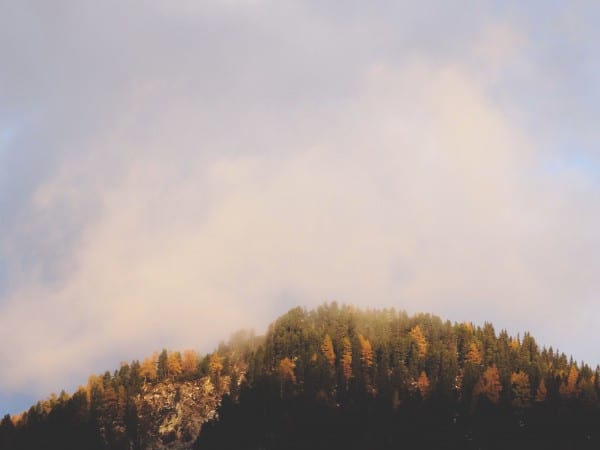 When the temperature begins to change from "bearable with a hoodie" to "don't go out without a coat" you know November is upon us. To me, it seems like once Halloween is over, everyone goes into Christmas mode and November just gets skipped over. I'm a strict no Christmas music until after Thanksgiving kind of guy. I've always felt bad for November. So to stick up for the month that gets ignored, here are three things to learn that will help you slow down and appreciate all that November has to offer.
Why Election Day is on a Tuesday in November
Voting is one of the most important functions of our society. Back in the day, states used to be able to hold their voting day any time within a 34-day window before the first Wednesday in December. However, that started to cause some problems. The outcome of earlier elections swayed heavily the outcome of elections held closer to December. In 1845, in order to make the process more effective and fair, congress passed a law that mandated all elections be held the first Tuesday of November.
So what's up with Tuesday? You can blame that on the farmers. Most people in the 1800s were farmers and the polling locations usually required a day's worth of travel to get to. Since most people were in church on Sunday and farmer's markets were generally on Wednesday, Tuesday was decidedly the most convenient day for everyone to be able to make it out to vote.
In addition, the beginning of November was also most the convenient because it didn't interfere with the planting or harvesting season, and the weather wasn't usually as cold and unbearable as it is in December. So there you go, we vote on a Tuesday in November because it allowed 19th century farmers to go to church and sell their crops while still being able to cast their votes.
Where Veterans Day came from
On November 11, 1918 at 11 a.m., an armistice to end World War I went into effect. At the time, World War I had been considered the "war to end all wars." Little did anyone know how untrue that was. However, to commemorate the end to the war, the year after the armistice president Woodrow Wilson organized the first commemoration of Armistice Day.
"To us in America, the reflections of Armistice Day will be filled with solemn pride in the heroism of those who died in the country's service and with gratitude for the victory, both because of the thing from which it has freed us and because of the opportunity it has given America to show her sympathy with peace and justice in the councils of the nations…"
On June 1, 1954, November 11 officially became Veterans Day instead of Armistice Day in order to honor all American veterans "for their patriotism, love of country, and willingness to serve and sacrifice for the common good."
How football and Thanksgiving became two peas in a pod
The annual Turkey Bowl: the one time a year uncle Dave gets to relive his glory days and everyone has to listen to him spout off his tall tales. Even if he did throw the game-winning touchdown in high school, you'd never be able to tell with how many interceptions he throws Thursday morning. The tradition of football on Thanksgiving dates back a lot further than I ever thought. In fact, it's said that sports and activities were even part of the very first Thanksgiving in 1621.
Football evolved from an apparently "crude game of ball kicking" on college campuses around the 1840's. Eventually people began implementing rules and football became a popular college sport. The very first organized college game was played between Princeton and Rutgers in 1869. At that time the rules prohibited players from running with the ball. They could only throw it, kick it, or head butt it.
Over the next six years, more college teams formed and an actual Intercollegiate Football Association was created. In 1876, the IFA scheduled the championship game to be played on Thanksgiving Day in front of an eager crowd of paying spectators. From there, football became an integral part of Thanksgiving day.
And there you have it! Three things you probably didn't know about November. If you have any other interesting facts about November, I'd love to hear them! Leave them in the comments below or tweet them at me @bradensthompson, and  follow me on Degreed here.