Degreed has a pretty basic philosophy: the people behind our company are the real secret sauce. Like soylent green but less morbid. Our ranks are full of talented all-stars who constantly question, tinker, challenge, and make Degreed work for our customers and users. Behind the Glasses pulls back the curtain and shines a spotlight on some of the individuals who keep our engines running.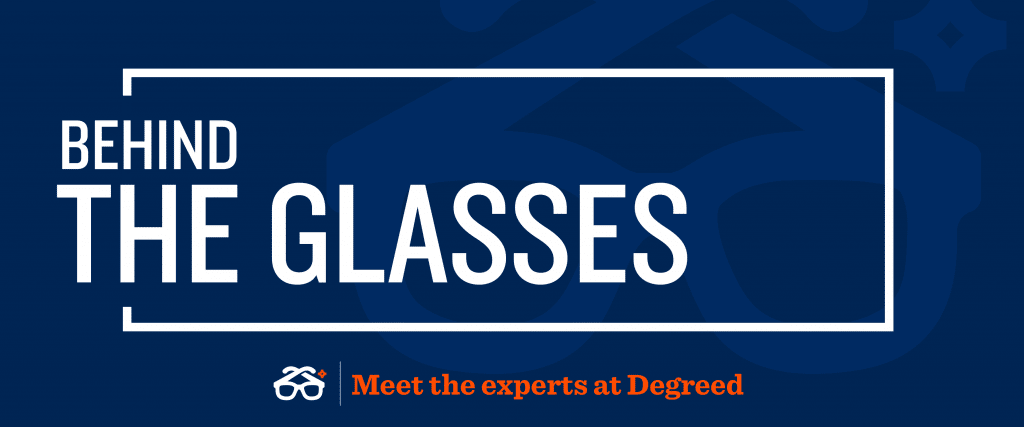 We all know that one person who can solve just about any problem. She can crack a safe in an escape room while solving a Rubik's cube. At Degreed, that's Dionne Porter, Director of Governance, Risk, and Compliance. Beyond constantly reminding us to lock our computers, she's our t-crosser, i-dotter, and gatekeeper. When a deal goes down, Dionne's there buttoning up the security requirements and answering any and all security questions. On top of that, Dionne's our queen bee when it comes to IT documentation, ensuring our standards, processes, and policies are all cataloged and up to snuff. And if that's not enough, she also handles all our audits, from onsite to virtual to SOC 2.
Let's get to know more about this jack-of-all-trades, renaissance woman.
Q: When the other kids were dreaming about being firemen and doctors, did you want to grow up to work in risk and compliance?
A: Interestingly enough, my formal education is in accounting. I knew even before I graduated college that accounting wasn't how I wanted to spend the rest of my life. I learned quickly the way my mind works and that my talents are in problem-solving. I'm a tasker, I like to check boxes, and I like to see things through to the end.
My first IT job was in benchmarking. I got to work in all different parts of IT and learn the whole kit and kaboodle. Through that job, I learned that IT security is the most interesting to me. That's where I learned that I like compliance.

Q: Your job is multi-faceted with a ton of responsibility. What do you love most about it?

A: On Fridays, I love looking at my to-do list and seeing all the things I crossed off. Another thing I love is being able to work with all kinds of people. I've got access and insight into other organizations within Degreed. I work with HR, I work with folks in operations, people on the finance team, I work with the contracts team. I'm not relegated to just my world.

Q:  Degreed employees are always progressing and building their skills. So, what skill(s) are you currently building?
A: I'm learning about global data protection requirements. As Degreed goes more and more global and we're touching countries all over the world, they all have data protection requirements. We've heard the most about GDPR, which is the European Union's data protection requirement, but as we expand into the Philippines or Brazil or Mexico, they all have their own requirements. So learning those requirements is what I'm currently working on…and I will be working on that for a while.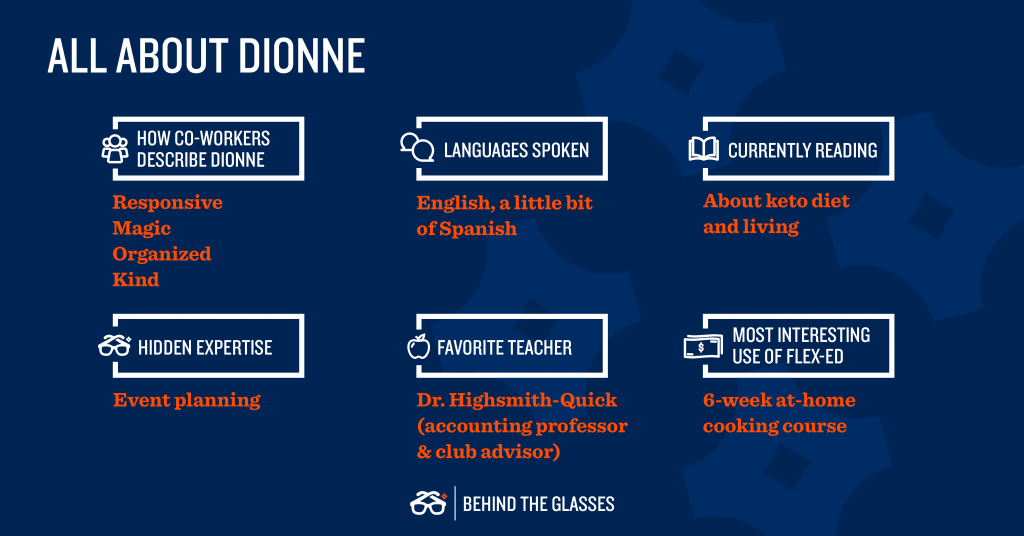 Q: What about outside of the office?
A: In my efforts to live a healthy life, I've been learning a lot about keto, the low carb lifestyle. I'm amazed at how my energy level has increased, how much stronger my focus is day-to-day, and how much better I just feel overall since I began. I still have much to learn but I'm having fun trying out new recipes and figuring out what does and doesn't work for my body.
Q:  Who's your favorite expert, and why?
A: My father, Reverend Dr. Donald Harris. He is a consummate student. He is forever learning. He has multiple degrees — Juris Doctor, Ph.D., and Masters. He never stops learning and he knows something about everything. There's not a topic I can ask him about that he doesn't have an opinion or some knowledge of.
Q: What is your day-to-day like?
A: My mornings are spent organizing and prioritizing. What didn't I finish yesterday? What came in last night? We've got people from all over the world and I get stuff that comes in at three in the morning. So most of my day is spent managing to get people what they need so they can move on because I never want security to be the holdup.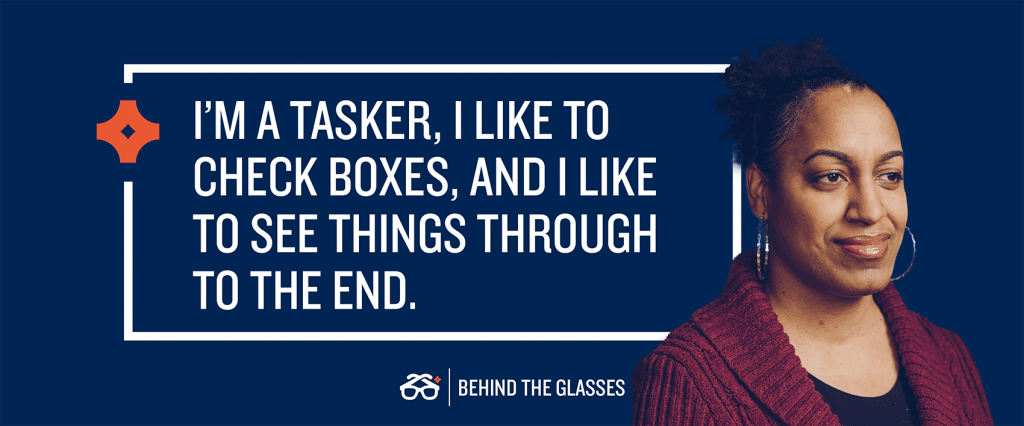 Teamwork makes the dream work
Legendary NBA coach Phil Jackson once said, "The strength of the team is each individual member. The strength of each member is the team." We couldn't agree more. To learn more about our team, go to degreed.com.