In today's work environment, what you know isn't nearly as important as how fast you can learn. With new technology emerging at an unprecedented pace, your job security depends upon the speed at which you can adapt and develop the skills your company needs to compete in the global marketplace. The good news is there are proven methods for accelerating your learning. Here are our tried techniques to get you started.
1. Increase Your Reading Speed
Well duh, you might be thinking. Reading faster would obviously accelerate anyone's ability to learn. But as adults can we really expect to improve enough to notice a difference? According to one of the world's leading experts on elite human performance, Tim Ferris, the answer is an emphatic YES! On his blog Ferris details how anyone can learn to read 300% faster in only 20 minutes by training their eyes to eliminate inefficient movements and avoid rereading. A few years ago I followed the method and was astonished by how much faster I began to read.
For a slightly different perspective on how to increase reading speed, check out Scott Young's blog post from earlier this year. Being the voracious learner that he is, Young extensively researched the topic with a critical eye and concluded that training to speed-read is still worth the effort.
Several speed reading apps are also available if you do a lot of reading on a smartphone. I've tried nearly all of them, but the two that I've found most effective are ReadQuick ($9.99) and Acceleread (Free). If you use these tools as a part of your overall speed reading plan, you'll see dramatics results in how quickly you can consume new information.
2. Focus on the First 20 Hours
Getting off to a good start is crucial for rapid skill acquisition. If you can push through the early stages of frustration that come with learning something new, you will usually hit your stride. In his book "The First 20 Hours," entrepreneur Josh Kaufman provides a practical guide on how to navigate this beginning phase, and claims that you can learn the basics of any new skill in approximately 20 hours of deliberate, focused effort.
Kaufman does a great job explaining how to deconstruct a complex skill into smaller subskills that are more manageable. He urges the learner to attack the most important subskills first, using a practice regimen built around intense 15 to 20-minute study bursts. Do this 40 minutes a day for a month and you'll pick up the fundamentals of any new skill. For more insight into these ideas, check out Kaufman's popular TedTalk:
3. Optimize your Environment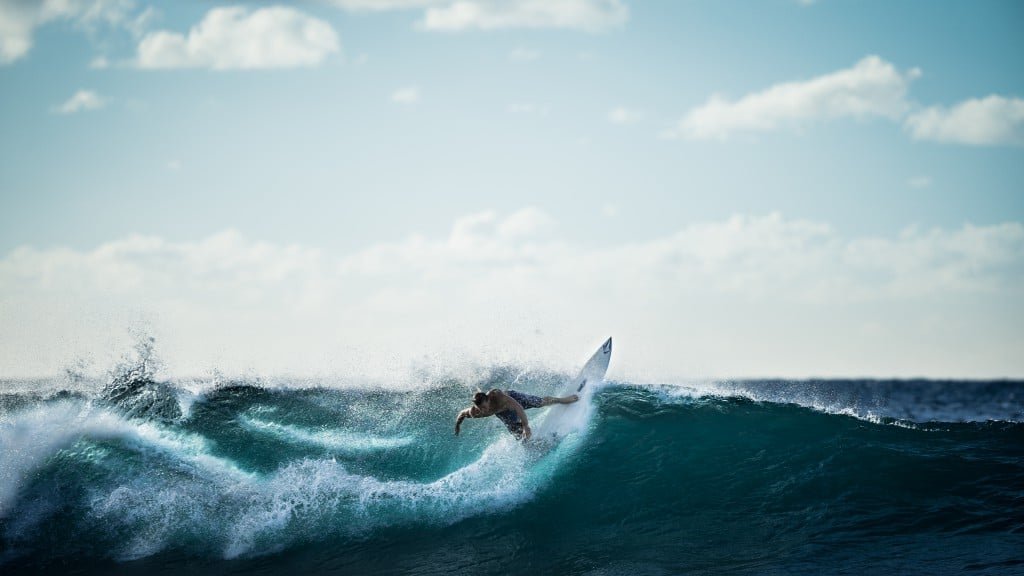 Another basic way to accelerate learning is to optimize your environment. This means turning off distractions and avoiding multitasking, which can be damaging to both your brain and your career. It means mastering your learning tools and making sure everything you need is within reach before you start a study session. It means paying attention to details like room temperature, lighting, and noise levels. It means tapping into your flow state as much as possible when you practice.
And that's the ultimate goal, really. Getting into the flow. The sooner you get there the faster you will learn any skill.
Here's a simple way to remember the 3 hacks you need to speed up your learning: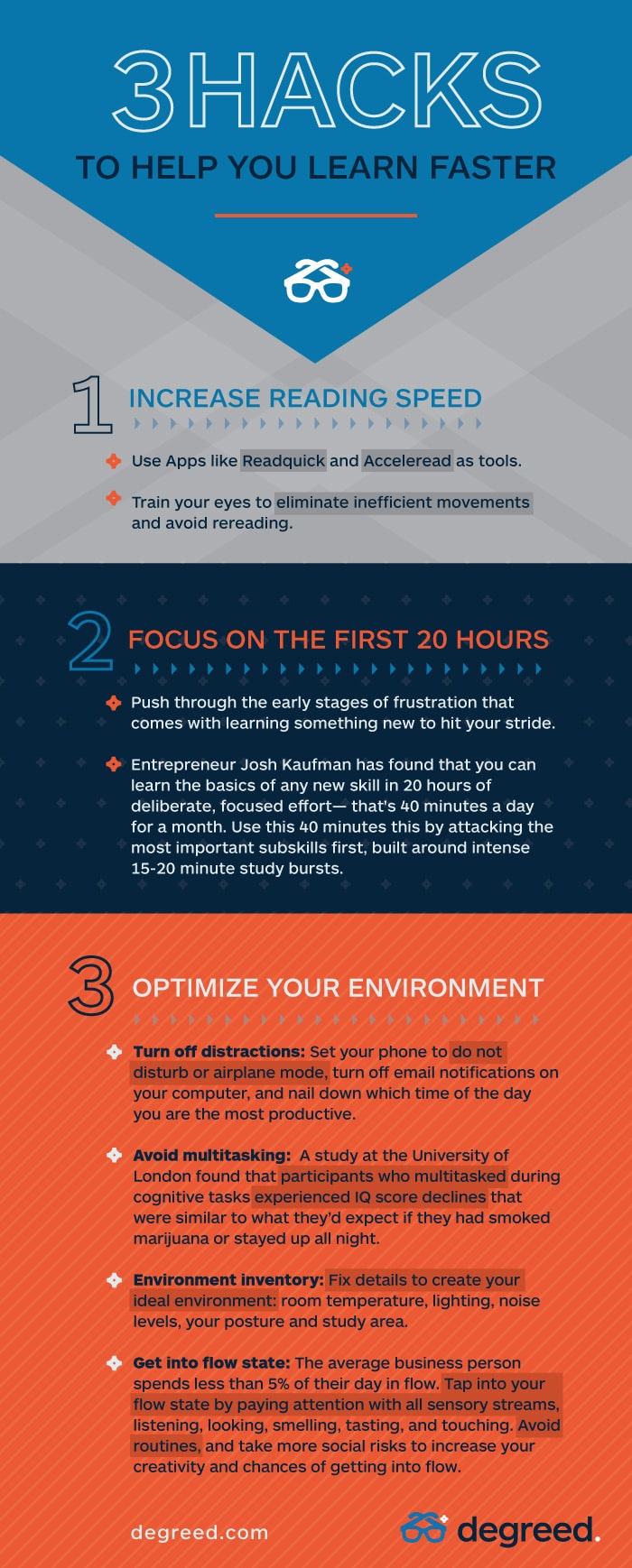 As always, keep tracking everything you learn through your Degreed profile to give yourself a clear picture of all your skills and knowledge.