Let's get uncomfortably honest for a minute. CEOs are concerned about business results. They are paid to drive shareholder value, which is a function of three things: revenue growth, company profitability, and how efficiently an organization uses their assets.
Historically, that mentality has pervaded the way organizations value learning and how they invest. Most L&D organizations have been built for scalability, efficiency, and standardization.
Technology for most L&D teams is a way to deliver more, at a lower cost, with more consistency. The problem with that mentality is our learners aren't one size fits all, or even one size fits most. It's no surprise then that only 18% of employees would recommend their organizations training and development opportunities.
What this tells us is that the focus on efficiency, not engagement, doesn't bode well in the workforce. The good news is that some organizations, like Caterpillar, are breaking the mold.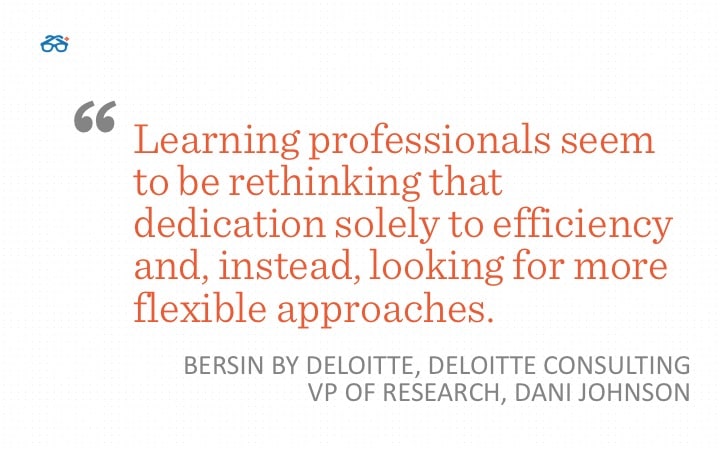 If you go to industry events or keep up on articles and blogs in the learning space, you're probably seeing increased conversation about engagement, and a whole new crop of tools popping up that are the result of solving the learning problems of today. While great resources, the most valuable information comes from those that have embraced the digital revolution, and are leading the charge to better the employee development experience.
Caterpillar's Mike Miller, Division Manager of Global Dealer Learning, was interviewed by Todd Tauber of Degreed on his evolving approach to L&D and training. Here are some of our favorite excerpts from the conversations.
Todd: Caterpillar seems to be aiming for more of a balance between efficiency and flexibility in learning. How are your strategies and approaches for developing capabilities in your workforce shifting?
Mike: To be honest with you, Caterpillar has never really lost the focus that people are our competitive advantage. The big change that we have going forward and the shift that you're seeing in our strategy is less of a one-way conversation where we put out packages to one that's community-led.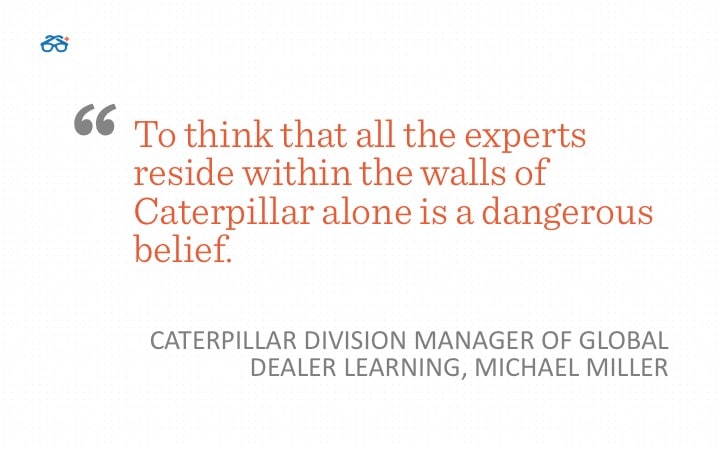 With a community-led strategy, we have turned on solutions and content that allows everybody to contribute, and so by having the population rather than a handful of people working on learning, we are able to obtain organization capabilities far easier because we have well over 300,000 people contributing.
Todd: How's Caterpillar rebalancing the people, the time, the money, so that you can manage less and empower more?
Mike: There are still formal programs at Caterpillar. But people were looking for the next step: what is past the formal program? We've moved to a three-tier approach on our content. It includes making all of our content easily accessible on our mobile phones. And then we want to have onsite support, meaning at the time you have a question and/or an issue, we really can help you solve that, right? And last, where we need to, we'll still do instructor-led training because there are places we still need to do certification or accreditations.
If you look at these components, we're really trying to do put an ecosystem together that allows people to contribute and consume on demand as they need to.
Looking to empower your workforce to consume content on demand like Caterpillar? Set up your Degreed profile today!