The skills gap is a vicious circle: people can't obtain quality jobs, and companies are struggling to find qualified talent. This goes against the basic principles of economics; if more jobs are opening up (and they are), hiring rates should be increasing as candidates fill the positions. But as the data shows, hiring rates are staying relatively flat.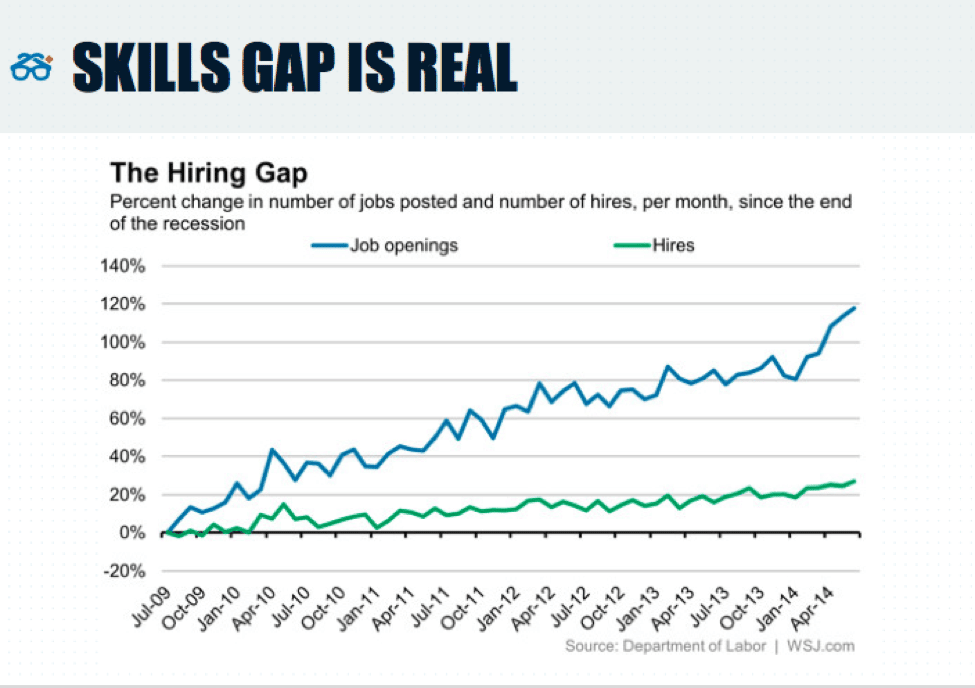 The disparity we're experiencing is called the skills gap. What does a skills gap mean for organizations and job seekers? How can we create balance in qualified talent and available jobs? And most importantly, how can you work to solve your skills gap internally?
The reality is, there are two skill gaps happening. The first is what Jonathan Munk, General Manager at Degreed, refers to as "the Actual Skills Gap." By his definition, this is the gap between the needed skills and skills that are present. Both employers and students feel the pain: 82% of employers say it's difficult to fill positions, while 83% of students have no job lined up after graduation, and 62% of students report that the job search is 'frustrating' or 'very frustrating'.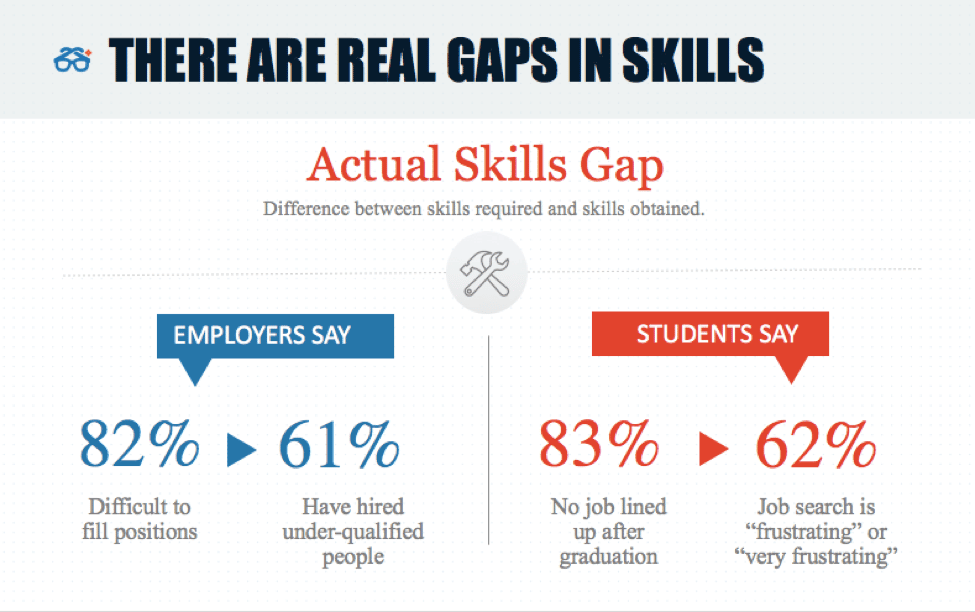 Alongside the Actual Skills Gap, a second gap exists that is less discussed but just as damaging, called the Perceived Skills Gap. This is the difference between what skills employees think they have, versus the skills the hiring managers think they have. Typically, workers think they are twice as qualified as the hiring manager believes. A job seekers overconfidence, paired with what may be a pessimistic view from hiring managers further perpetuates the cycle.
So how can we close the skills gap internally? In a recent Chief Learning Officer webinar, Munk presented 3 suggestions for improvement:
1) Benchmarking
The reality is, we can't manage what we aren't measuring. Degreed recently did a survey of thousands of HR and L&D professionals, and while 87% agreed it's important to measure skills, less than 15% do so formally. We need a way to tie learning activities to skill development, to track and measure progress, and benchmark skills in order to get an accurate snapshot of progress over time.
2) Empower development
Making time for learning can be difficult, not just because employees are already spread thin, but many organizations aren't set up to deliver learning in a worker's moment of need. The learning experience has become fragmented with the explosion of content and digital systems. In turn, employees are turning to Google for the easy answer which is outside the purview of L&D. Learning must be consumable, centralized, accessible, relevant and available in a variety of modalities. This will empower employees to develop the skills they need to move up within an organization.
3) Take responsibility
For development to be successful, everyone has to take responsibility. L&D's role is to provide easy access to tools and systems, managers are responsible for providing motivation and incentives, and employees need to make time for growth and create daily habits of developing their skills.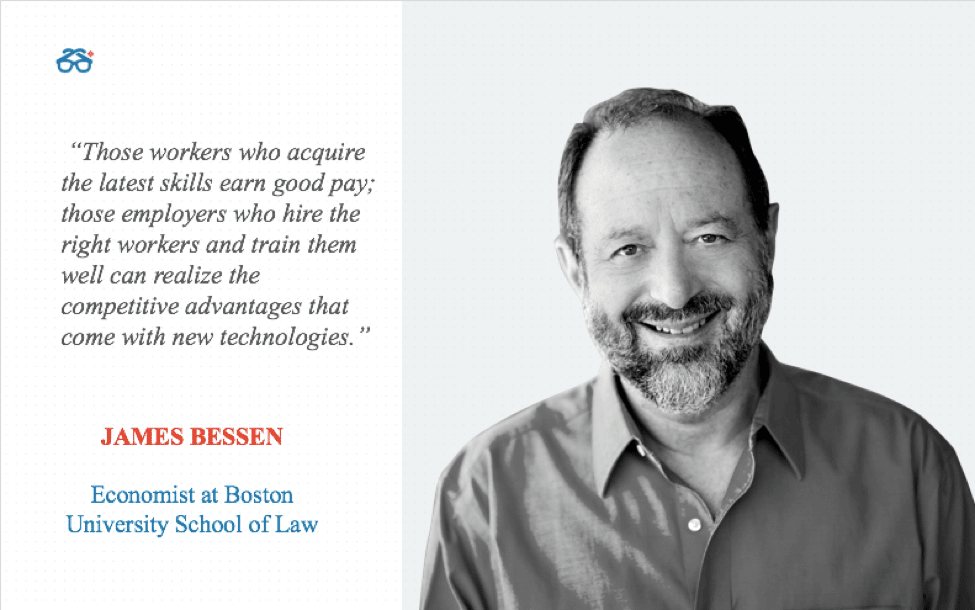 There is power in devoting time to internally solving the skills gap. Benefits include a more skilled and competitive workforce, and employees with longer tenure. Successful CLOs realize that their employees are a competitive advantage, and they deserve the same (if not higher) investment than what we put into our products.
For more on the skills gap, download the recording of "Growing from Within: Evaluating and Cultivating Current Employees."