Today we announced the launch of Degreed Skill Certification, a new way to measure and communicate your skills. This new offering, only available through Degreed, will score existing skills and rank expertise levels using a scientifically backed method and technology.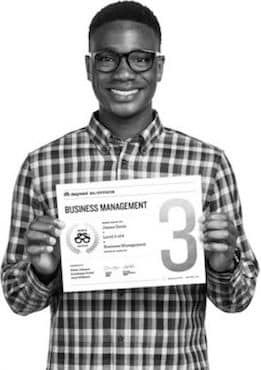 Degreed Skill Certification is a way for people to prove their expertise, regardless of how they acquired their skills.
How It's Different From Other Certifications
It's all about skills: Degreed Skill Certification is purely skills based. You are evaluated and ranked based on submitted evidence of current skill knowledge.
This is not a course: Degreed Skill Certification isn't a training program, course, or class, but rather a credible way for you to prove what existing skills you have, regardless of how you acquired those skills.  Unlike other companies, Degreed does not funnel you into a "one size fits all" training program before certifying your skills.
It's flexible to your learning style: If you don't like the score you receive or want to challenge yourself to get to a higher level, you can improve your skills in whatever way suits you. Take a course, get more experience, self-train using internet tutorials; use whatever resources are available to you.
This doesn't have to be a one-time certification: As you learn and develop skills, you can level up your expertise score.
We're changing the way people work: Degreed Skill Certification allows companies to benchmark the current skill levels of employees, target skill development resources to improve those skills, and then measure the improvements. Companies get codified transparency into the skills of their employees. Employees get the benefit of having their skills professionally certified.
How It Works
To get certified you will have to submit evidence of your skill mastery, have your evidence endorsed and verified, then it will be anonymously peer and expert reviewed. Now until Oct 13, 2017, we are offering a lifetime pass so you can get certified at any point in the future for no additional fee.
Why You Should Get Certified
"Degreed Skill Certification is a scalable, standardized way to rate and get recognized for the skills you have in whatever scrappy way you obtained them," said David Blake, CEO of Degreed. "This should unlock opportunities in people's lives because it will remove the lack of transparency between the education and labor markets. We're looking to connect everyone to relevant, fulfilling career opportunities."
For more information about Degreed Skill Certification, or to apply to be certified, click here.