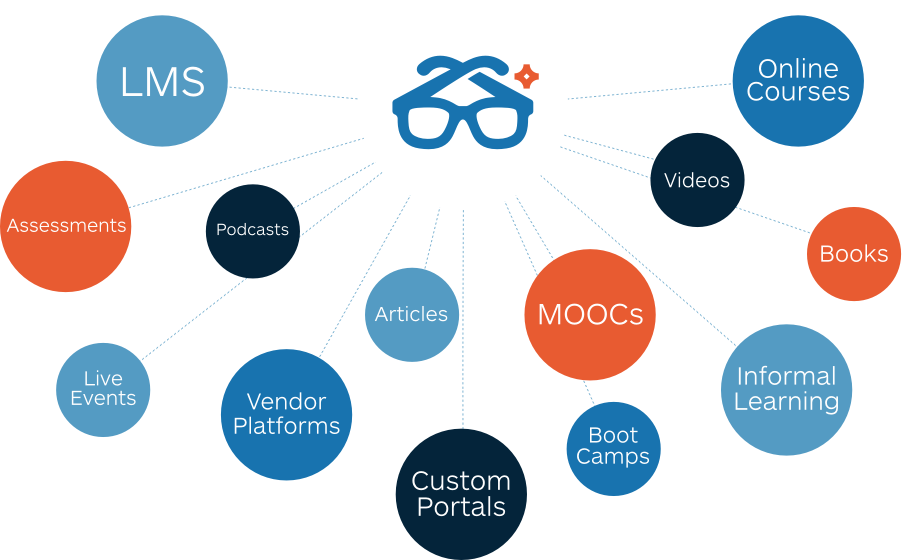 Today we are proud to announce a $21 million Series B investment to fuel further expansion. The new investment will fuel continued growth of lifelong learning and skills measurement for companies and professionals. Jump Capital led the round, along with Signal Peak, Rethink Education, Deborah Quazzo and other existing investors.
Degreed is free for individuals to use and our learner-first approach led to rapid corporate success following the launch of our consumer-friendly, enterprise learning solution in fall 2014. Our award-winning platform enables people to discover, curate, share, track and value all kinds of learning–from internal portals, external training vendors and over 1,200 providers of free and low-cost informal learning resources–all in a single, unified system.
"We believe there are many pathways to expertise," says David Blake, Co-Founder & CEO "The future doesn't care how you became an expert. We have built the only universal way for everyone to measure all learning and pursue skills and knowledge from all avenues. It's changing the way companies think about learning and development."
This investment comes on the heels of a Series A funding, announced in April 2015. The capital enabled a more aggressive sales strategy, robust product innovations, and an expansion of marketing activities. As a result, we accelerated from three to nearly 100 clients this last year, including Fortune 10, 20 and 50 clients from the financial services and technology industries.
"There are many companies innovating in the edtech space, but Degreed stands unique in its approach to the future of skills and recognition of learning," said Michael McMahon, Managing Partner of Jump Capital. "We're excited to partner with Degreed to accelerate their incredible growth, and to change the way learning is done and how it is recognized."
Learn more at degreed.com