According to the creators of Scrum and its body of knowledge, the Scrum Guide, Scrum is a simple framework for effective team collaboration on complex products. Scrum consists of Scrum Teams (a Product Owner, Development Team, and Scrum Master) and their associated events, artifacts, and rules.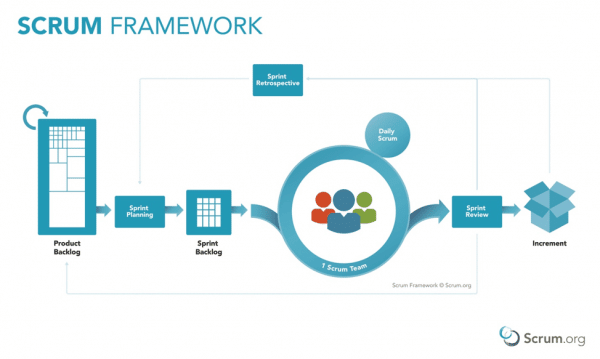 As successful organizations continue to nurture their ability to deliver with greater agility, they are increasingly turning to the Scrum framework to improve the way their teams work.  When applying Scrum, teams work together to continuously inspect and adapt how they work.
Even more good news
Scrum.org and Degreed have partnered to make learning and developing your Scrum skills even easier! The agreement will enable enterprise employees with a subscription to Degreed to learn general Scrum topics and those specific to their roles on the Scrum Team, helping organizations and individuals deliver higher value products.
By partnering with Degreed, Scrum.org has opened up an avenue for individuals on Scrum Teams to evaluate what they know (inspect) and continually learn (adapt) to enable continued professional growth.
"We are excited to have found a partner in Degreed who, like us, is focused on improving how people work in professional environments," said Joel Lamendola, Vice President of Business Development of Scrum.org.  "By partnering with Degreed, we can bring Scrum learning paths to individuals within their enterprise clients to help those individual Scrum Team members become more effective in how they work within their Scrum Teams."
To learn more about scrum and visit Scrum.org for further information on the organization's Professional Scrum assessments, training, and global community; follow us on Twitter @scrumdotorg and read more from our community of experts on the Scrum.org blog.