We feel a great disturbance in the (work)force. It's as if hundreds of voices suddenly cried out in dissatisfaction with learning and development. Have you felt it?
Okay, we're not Jedis, but we are very thorough researchers (and clearly, big nerds). In partnership with Harvard Business Publishing Corporate Learning, we recently surveyed hundreds of employees, managers, and executives from around the globe.
Degreed wanted to find out how people are learning, where their challenges lie, and how they feel about L&D. We've compiled the results in our newest report, How the Workforce Learns to help you make smarter decisions around your L&D strategy.
The research reveals that the disturbance in the workforce is real. Current L&D strategies are receiving an average Net Promoter Score of -25 (on a scale of -100 to +100). That means almost half of those surveyed are underwhelmed by their organization's L&D offerings. Just one in five is likely to recommend their employer's L&D program.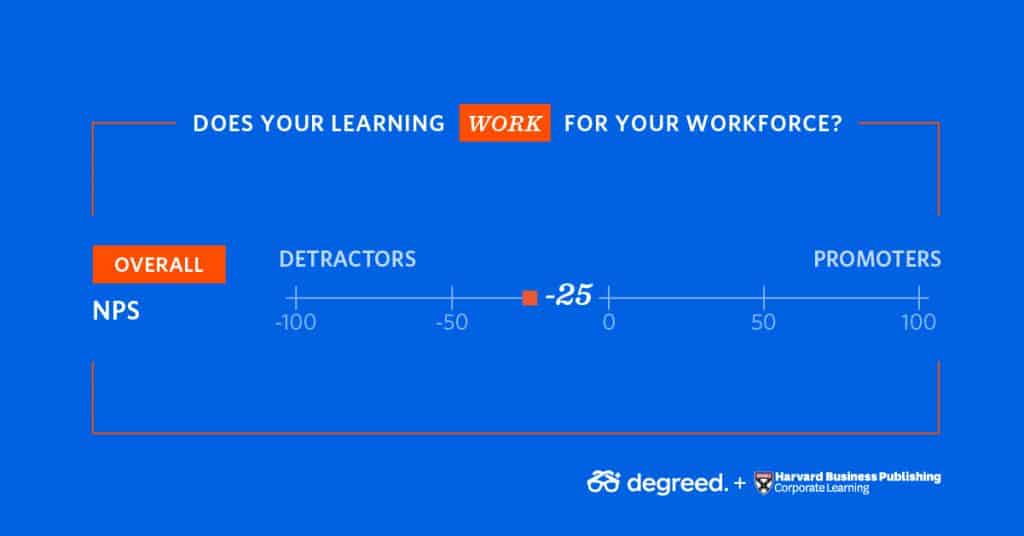 But do not fear. Fear is the path to the dark side. Even though corporate L&D opportunities are falling short, our report shows that workers still love learning.
Every day, half of the workforce learns independently through online reading and research. Every week, the majority are using books, videos, and podcasts to do extra independent learning. Every month, most employees watch a webinar or participate in an online community to develop themselves further.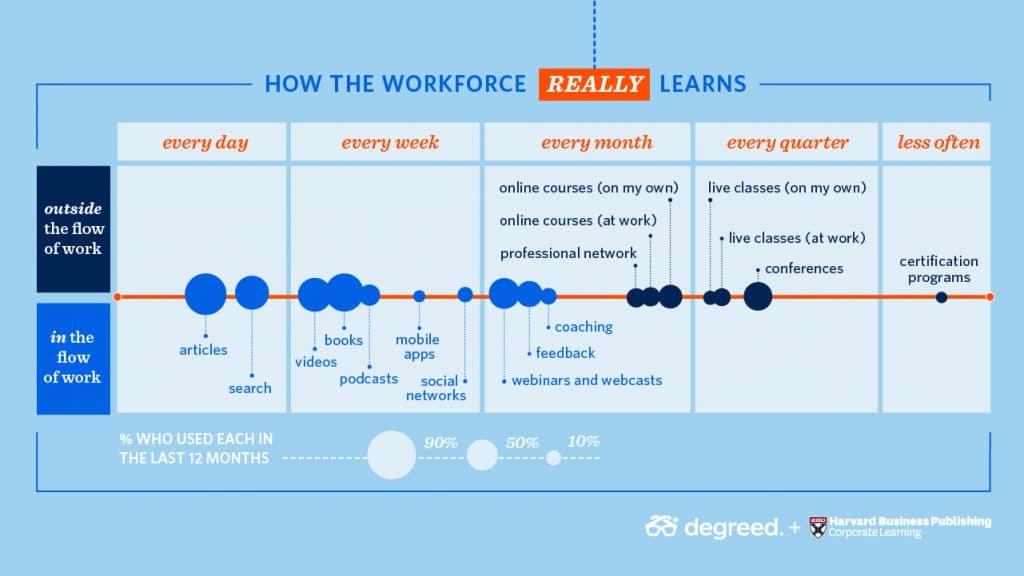 Those findings are just one bit of the data we've compiled to help L&D professionals catch up to today's learners. To explore every insight, download How the Workforce Learns right now. May the workforce be with you!