Every week. Every day. Every few hours. You're challenged with immediate problems to solve and issues to overcome. In another hour, something is going to come across your inbox or instant message window and you are going to have to react. You will have to respond. You will have to drop what you're doing. Some burning item will come up and you'll need to fix it.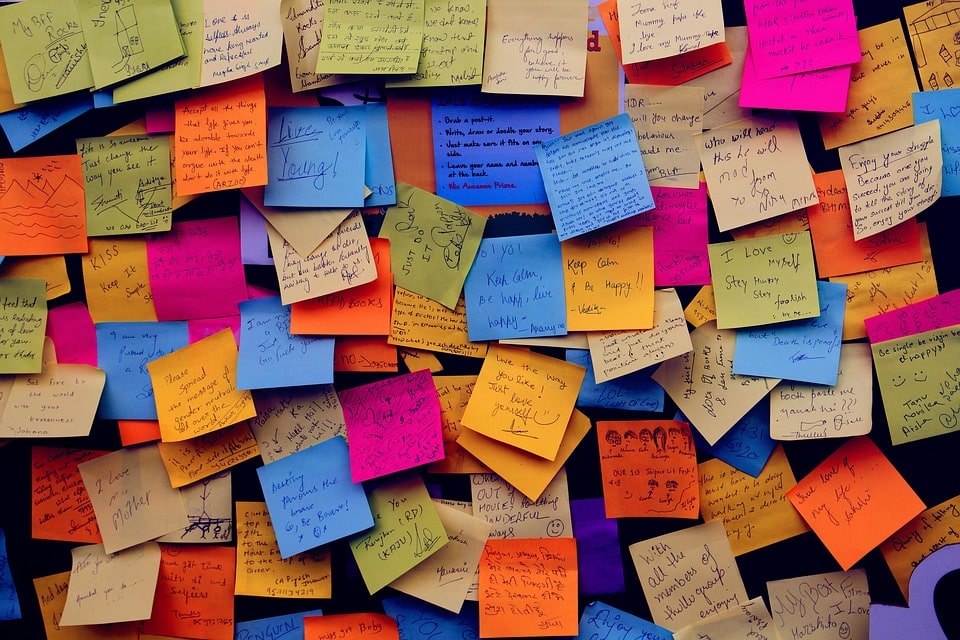 Urgent matters come in all varieties in the Customer Success and services world. Each one is more important than the last and desperately needs attention. The issue might be finalizing a single sign on integration for an upcoming launch or it could be some metrics needed for a client briefing that snuck up on you.
Many of your HR and Learning & Development peers are presented with similar challenges. Their situation might be about a deliverable getting off track on a timeline or a group of people not completing their past-due compliance training.
Meanwhile, your "To Do List" is getting longer and longer on the other side of your desk. The important projects you have been setting aside, the ones that will require planning and work across functional lines are not kicking off. And you're not strategically advancing the big things that matter most.
What are you going to do? How do you manage what is urgent versus what is most important?
Solving this daily challenge takes planning. It takes finding the right balance on how you allocate your time.  Dedicating time to strategic efforts takes rigor and discipline. Always attending to the most pressing topics (and putting off the important ones) doesn't let your organization efficiently progress at achieving larger goals.
This is what works for me and how I deal with what is most important.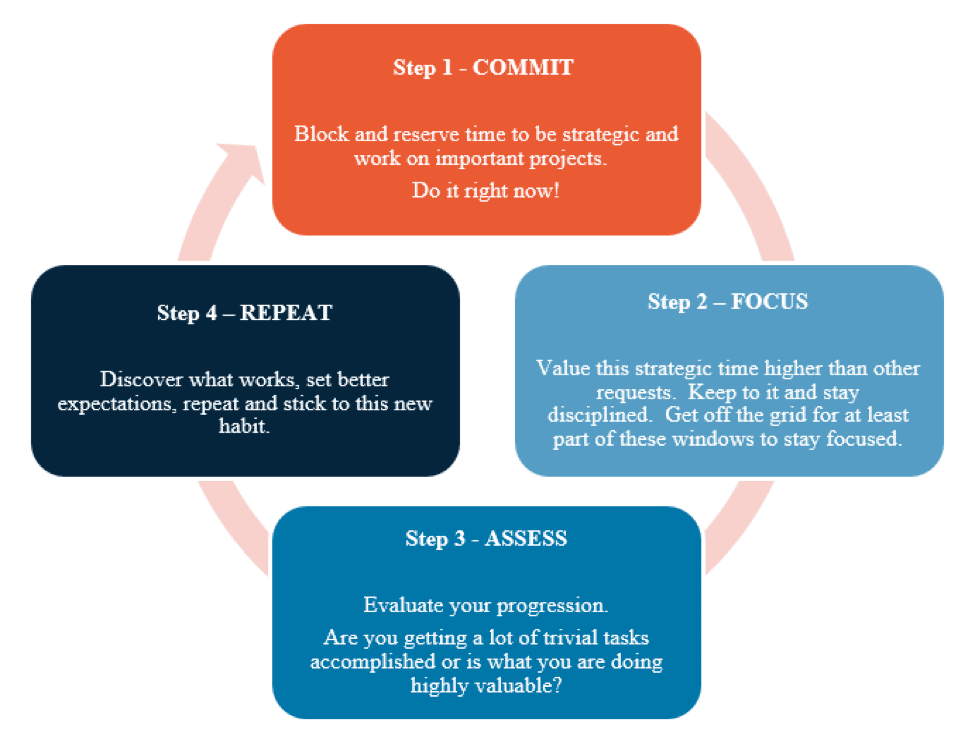 I usually go outside with pen and paper for the focus part.  I unplug and change the scenery.  It works every time.
Now it's your turn to get it done.
Urgent requests are not going to stop. Look…there's another one that just came in on your phone. Carve out the time to plan ahead before you don't have time at all. Focus on what will lead to the best results. Strengthen this behavior by making it a habit. You'll be more successful by committing time to the important things and your customers will be better off for it.