Think about all the times you have launched a new program, tool, or initiative in your organization. All the hype, excitement, planning, preparation, team members involvement, etc. Your launch comes and goes, but then what? How do you keep the hype going?
You have one major advantage straight out of the gate — your team is ALWAYS learning! In fact, they spend 4 hours a week on average on learning activities.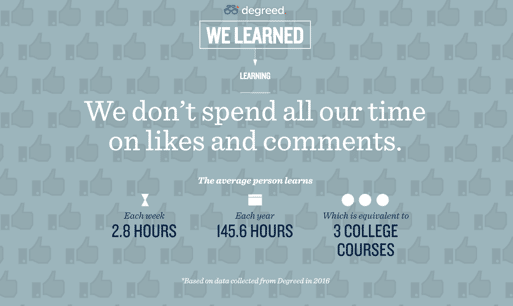 Encourage them to keep going with our top 3 suggestions for increasing engagement after the launch of a new tool.
A great way to keep your workforce engaged is by providing or facilitating  what they need to be continuously learning for personal and professional growth. Consider your day and how you learn and consume content. It's likely you are reading articles, watching videos, listening to a podcast or audiobook during the commute to work, attending professional events, talking with peers or mentors…The list goes on and on. While potentially outside the scope of what our formal training programs might consider learning, all of this informal growth matters and counts. So…
Keep your learners engaged by celebrating ALL learning and encourage them to participate in the organization's offerings  by serving them up content that's relevant to the individual, personalized, and matches how they are learning through different sources.
Better support career development by creating a needs assessment within your organization.  Knowing what is being searched, learned or asked about amongst your team and learning technologies will allow you to better deliver  content that's relevant to what will have the most impact for your learners.
Research tells us your workers are invested in their personal growth, so much so that they already spend $339 a year on it. To continue driving hype and excitement even after the launch, your best approach is meeting your learners where they are with what they want to learn!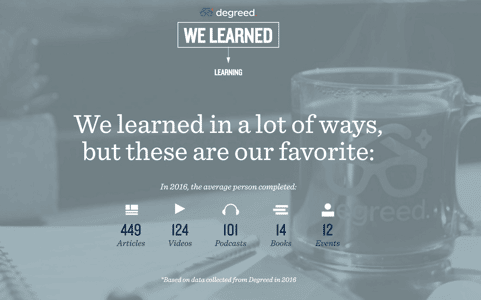 You are creating change and we thank you.
To find out more of what your workforce learned in 2017, check out the Year in Review. What will you and your team learn in 2017?