Experiential Learning at Work
Most people practice experiential learning every day — they just don't know it. From subscribing to a niche newsletter or podcast to trying out a new recipe or asking a trusted mentor for advice, experiential learning is learning by doing. It's exploring interests (or job responsibilities) to fill gaps in our knowledge. And we all do that naturally.
In our 2019 research report, How the Workforce Learns, we found that workers often learn necessary and high-value skills from sources outside their companies. And unless managers have the right technology, it's nearly impossible for them to track learning, create meaningful learning metrics, or develop truly personalized learning strategies. And instead of being rewarded for their professional development efforts, workers are expected to constantly prove what they've learned.
Technology like a learning experience platform (LXP), can help leaders curate learning content, track progress, and connect those to potential growth opportunities. An LXP can also light the path for people and organizations to achieve collaborative learning goals together.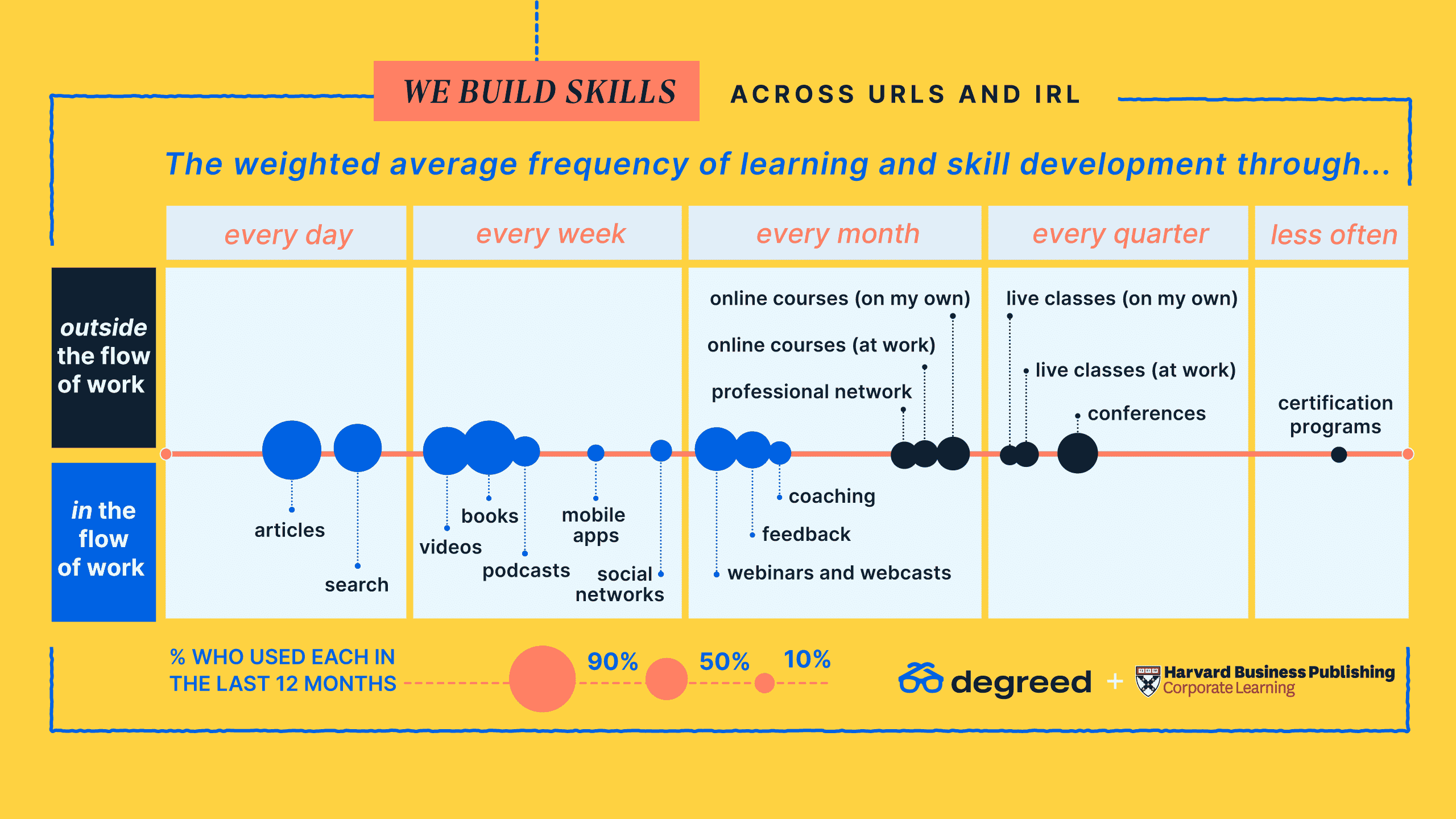 While experiential learning is natural, tracking that learning isn't. But when companies apply data-backed learning measures, like behavioral science theories and enabling technology, tracking experiential learning and using that technology becomes second nature. And with that usage comes helpful feedback and data. 
And this is the moment we've been waiting for. What we all do — developing talent — has never been more important. According to the World Economic Forum, 54% of the world's workforce will need significant "upskilling" or "reskilling" (that is, training and development) over the next five years. In this guide, we'll walk you through how to make experiential learning an integral part of your business.

Table of Contents
Experiential Learning at Work
How the Workforce Learns: The Basics
The Elements of a Successful Learning Strategy
Building a Learning Ecosystem: Where to Begin?
The Business Case for Learning Technology
Putting Your Learning Technology To Use
How to Analyze Your Company's Learning Data
Raising the Bar of Learning Leadership
The Advantages of Lifelong Learning
Degreed in the Wild
Learn More About Experiential Learning at Work