Talent Development Through Experiential Learning
Historically, career mobility and talent development have focused on full-time jobs: a promotion, a lateral move, even an entirely new team. But the way we work is changing — so why hasn't the way we look at career mobility?
We know companies are beginning to seek more agile talent development strategies to stay competitive. That agility starts with consistent talent development. And that development doesn't only mean a promotion or career change; Career mobility is simply about making sure your people are never standing still. Growth looks like any form of experiential learning: mentorships, stretch assignments, collaborative projects, and internal gigs. These opportunities offer ways to get involved in company initiatives outside the scope of their functions, roles, or prior career experiences. This results in engagement for your people and agility for your business. 
Career mobility and experiential learning are often seen as benefits for workers. But what if we said that helping people build new skills and practice them in new ways on the job can deliver measurable impact across your entire organization? 
When you hire people, you're making a long-term investment in their success. That investment is about more than finding the right fit when you've got a role to fill. It's about encouraging and supporting people's development over time — to cultivate mutual trust and help them grow with internal opportunities. Plus the cost of turnover is incredibly high. In fact, the impact on productivity for disengaged employees is equal to 18% of their annual salary, according to a recent Gallup publication. By Gallup's math, for a company of 10,000 employees with an average salary of $50,000 each, disengagement costs $60.3 million a year.
Retention and talent development go hand in hand. When workers have access to experiential learning and growth opportunities, there's less of a need to search for greener pastures. Those who think that their companies have a good learning and development strategy are 21% less likely to have left their organizations for a new role in the last five years. 
What's more, these growth opportunities contribute to an agile work environment. And one key way to achieve that agility is by creating an internal opportunity marketplace With this in place, managers can move more quickly, reallocate talent, take on more projects and initiatives that help a business grow. 

Building a Culture of Agile Talent Development
As you start to build your talent development strategy, universal support is key. When experiential learning becomes a daily practice, every worker has the power to control their career experiences. Here are some resources on how to engage employees and managers to build a company culture around career mobility. 
Managers Make or Break Your Culture of Career Mobility: Managers, not C-suite executives, are often the stewards of career mobility. When leaders reward managers for more than just performance data, it sets a precedent that commitment to internal talent development, mentorship, and leadership is just as important. 
How to Face Implicit Bias Head-On When Hiring and Build a More Effective Workforce: An equitable workplace means creating opportunities for career mobility for all employees, no matter what their backgrounds, levels, or skill sets are. To combat bias in the workplace, it helps to implement ongoing learning and development for employees and managers in addition to anti-discrimination practices in hiring. 
Movin' On Up: How Internal Mobility is all About People: Right now there's a huge skill gap between what businesses need and what job seekers have. To solve this, employers are turning to upskilling strategies, so their people can learn the skills they need to succeed. Most companies look outside to fill skills gaps; most employees also look outside to fulfill career aspirations. Internal mobility is a better solution all around. Find out how you can create an internal job marketplace that matches skill supply to job demand and focuses on internal hires to get jobs done faster. 
Chances Are You're Buying Too Much Talent. It's Time to Build and Borrow: To build, borrow, or buy talent? For too long we've focused on buying. Companies are putting their people first to unlock competitive advantage. It's time to focus on building and borrowing with a structure of career mobility.
The Difference Between a Talent Marketplace and Opportunity Marketplace: What happens when you empower your workers to chart their own career paths? From higher employee engagement to improved business KPIs, an internal mobility strategy can work wonders for the workplace. Uncover the differences between talent and opportunity marketplaces — along with five actionable steps your company can take to build an opportunity marketplace today.

On Demand Webinar: How to Build an Agile, Resilient Workforce: Only 45% of business leaders believe their workforce can readily re-skill and adapt to sudden changes. This is an opportunity to reimagine work and skill development. And it's the responsibility of leaders to create environments and experiences that support this new reality. This on-demand webinar describes strategies for workforce agility and upskilling that connect learning with work opportunities and individual goals.
Your Organization's Talent Development Strategy Comes Down to Your People Managers. Here's Why: Your people will remember you by how much time you invested in their growth. Great managers develop not one all-star, but an entire team of all-stars. They recognize hidden talent, and they find joy in helping employees (plural) stretch and grow. Or better yet, they enable their superstar employee to help teammates become stars, too. Here's how it's done.
Scaling Experiential Learning Opportunities: A New View of 70|20|10: An opportunity marketplace gives everybody the chance to apply new skills in a real-world, on-the-job context. It's a place where all your people get a chance to practice what they've learned while getting work done and also get immediate feedback from coaches, mentors, or managers they might otherwise never connect with. 

Getting Started With Agile Talent Development
No matter what talent development looks like at your organization, a little guidance can go a long way — especially when you're just getting started. We've collected a couple resources designed to help kickstart your journey:

It's Time to Get Started with Career Mobility: The most innovative companies in the world are reevaluating learning — to cultivate the best talent and grow. This introductory guide will show you how to get started with a career mobility program based on four pillars: a culture of learning, skill-building strategies, supporting technology, and an implementation strategy.
Which of These Five Workforce Mobility Strategies Will You Use in 2021?: There's not just one right way to implement a job mobility strategy at your organization. RedThread Research found that no two organizations are handling career mobility in exactly the same way. The study identifies five distinct patterns or standard workforce mobility frameworks. Understanding how these are defined, and how each supports a certain type of organization and culture can help you figure out which might be best for your company.
Let Go of Letting People Go: A Business Case for Labour Hoarding: People are the most valuable asset of any business. They are responsible for the knowledge, skills, and innovation that create economic well-being. Retaining workers, whenever and wherever possible, saves time, knowledge, and money that is essential for economic recovery. Keeping employees is more than a good-faith move. It's a move that could pay off in a big way financially.

Agile Talent Development Starts With Opportunities
The building blocks for agile talent development are lying in plain sight. To find opportunities, look at how your company divides up the work that needs to be done.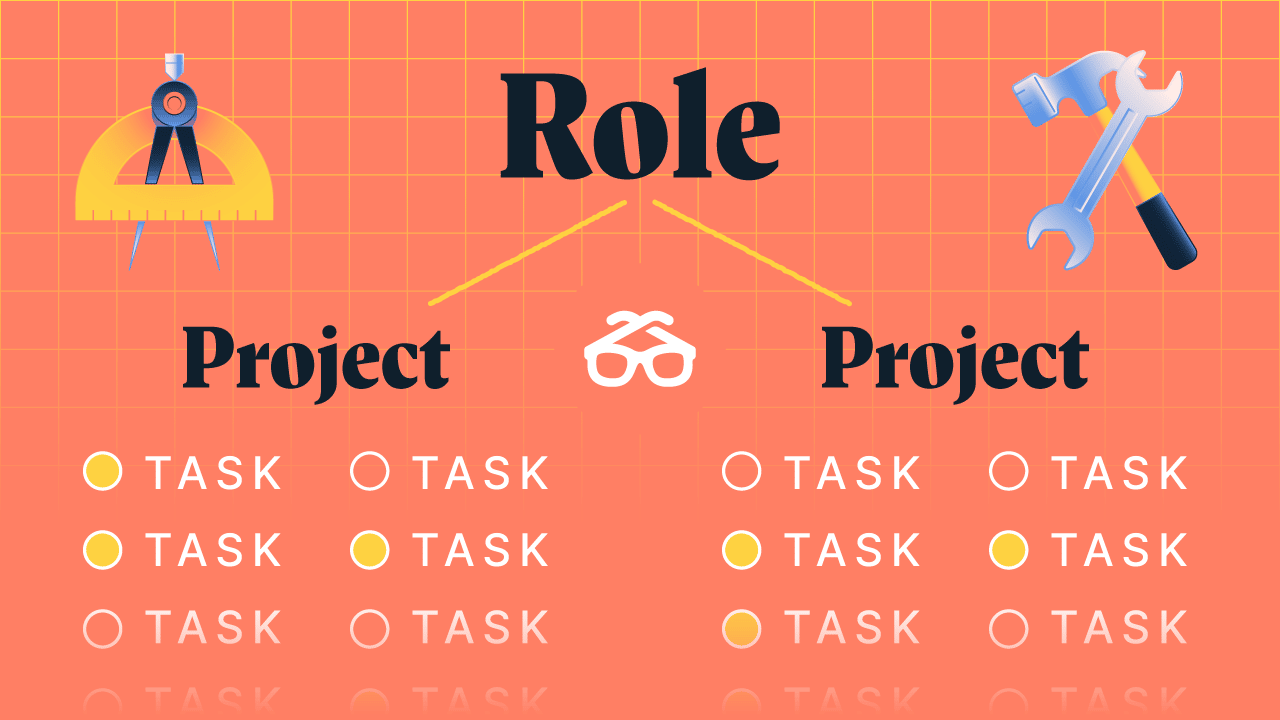 Businesses typically divide work into three nested categories: tasks, projects, and roles. Roles encompass projects, which encompass tasks. 
Roles are full-time jobs, combining projects and tasks. Roles change shape as tasks and projects evolve. Roles are the bold bullet points on a resume, and they've been used as the way to measure progress in a traditional ladder structure of career mobility. 
Projects are composed of several tasks, bring more people into the mix, and have longer timelines. 
Tasks are the smallest traditional work units, and they have the shortest timelines. They're everyday items we check off our to-do lists on a daily basis. Even urgent tasks can often be completed by one skilled person and will likely have a smaller scope, timeline, and impact.
Roles give structure to the work we do and define our expertise. But when companies have rigidly defined roles, workers often don't see their worth as extending beyond the job description they originally applied for. And when a new task or project comes up that doesn't fit a specific role category or requires a collaborative solution, teams seek out an outside solution via contractors or gig workers rather than measuring up the skills at hand. 
This is limiting growth for individuals and creating bloat for companies — think about how often we hire contract workers for things that can easily be done internally if we had this visibility into all our people's skills. 
Often, your people have skills that match tasks and projects not traditionally associated with their given roles. They also have skills they're developing, and these can be reinforced and solidified through gig work or temporary assignments to other projects. This can often open up new career pathways, including lateral career moves and dream roles. 
Here's how to move from a more traditional career mobility strategy to a more agile one:
How I Learned to Stop Worrying and Love an Agile Work Environment: Organizations notoriously spend years on competency frameworks only to realize they are outdated by the time they're complete. Instead, you should build a culture of experimentation by favoring a more agile work environment. Here are five steps to get started.
Reducing Inefficiencies in the Labor Market with Internal Mobility: The labor market is extremely inefficient, with HR departments losing money year after year to external searches. This is because companies have no idea what skills their people have and lack the structure to match open positions with existing employees. In order to increase efficiency, start by taking inventory of the skills present in your organization.

Putting Your Talent Development Strategy to Work
You've developed your career mobility strategy and taken stock of the existing talent in your organization. What's next? 
We often hear that the best way for people to grow their skills is for them to use them. That's why we recommend organizations build learning into the flow of work to keep their people engaged and skills relevant.
Examples of talent development work include:
Stretch assignments: Stretch assignments are designed to push skilled people outside of their normal day-to-day responsibilities to grow their skills – with training wheels. More senior counterparts or mentor-managers oversee tasks as people develop. And when people demonstrate mastery, they can move from apprentice to senior level. 
Example: Someone on the Marketing team wants to help the Analytics & Insights team build a reporting dashboard on a data science platform.
Mentorships: Not just for students, internal mentorships facilitate relationships between leaders and their people. A strong mentoring program develops skills of the mentee and the mentor. And studies show that successful mentors make better managers. 
Example: The head of data science teaches a marketer about the foundational principles of data analytics. The mentor gains leadership skills and potentially someone to help take on menial tasks for the team. The mentee stays engaged at work and learns practical new skills that grow their career.
Internal gigs: Similar to stretch assignments, but larger in scope, internal gigs are collaborative projects available to only your people. They likely take 20% to 30% of their weekly time for a finite duration (perhaps four to eight weeks). Gigs can be informal or formal — think of an internal gig board as comparable to Craigslist, but it's promoting collaboration and upskilling.
Example: The head of data science has identified a new key performance metric that may help find potential customers. But before incorporating that metric across the board, the data science team needs to prove that the metric is worth measuring. The team posts a gig for an internal researcher to look into which companies have used this metric and why. A marketer interested in data science signs up. 
Now that we've identified opportunities for talent development, let's explore how you can fit those opportunities into your career mobility strategy. 

How Does Contract Work Fit into Experiential Learning?
For decades, companies have gotten work done via gigs and contracts. Even before the rise of today's gig economy, companies sought out external workers for specialized, flexible, or risk-heavy projects. Hiring a contract workforce enables businesses to quickly scale up or down and easily address business needs. But the truth is that you can't hire your way out of a skill gap. As the skill gap continues to evolve in new areas of the business and as new technologies emerge, continual internal development will keep you on top. 
Ultimately, contract work is a short-term investment. It may put out fires, but it does nothing for fire prevention. Building a culture around experiential learning, on the other hand, creates a self-sustaining network of people who care about your company, want to build their skills, understand long-term goals, and work collaboratively to lift each other up. Here are some additional resources to work towards an experiential learning culture:
How to Achieve Career Mobility Through Positive Enablement: Too often, performance assessment is used as a key indicator of people's progress. The problem is, evidence shows that performance reviews are not effective at improving performance. You can boost career mobility and improve performance by replacing the performance review with the performance preview — a forward-looking and personalized set of steps for succeeding in a role. It's an actionable roadmap for talent development. 
Career Mobility: What to Look for in a Technology Solution: Why are professional development opportunities so often buried in HR software no one uses? Companies need a tech platform with good UX that engages employees and makes them excited to learn, allows them to easily track learning, and actively search for opportunities. 
Product Insider: Fire Up Our Skills I/O: Degreed Skills I/O is a tool that helps people leaders create a skills taxonomy and then fill that taxonomy with people data, including what skills they have and what skills they're currently learning. Managers can match skills to roles and projects, and workers can match skills to desired roles to identify opportunities to move forward with their careers. 

Learn More About Agile Talent Development
The Degreed 5-day Career Mobility course breaks down how you can become a career mobility expert at your organization. It's delivered right to your inbox. Sign up now.
Have more questions about talent development through experiential learning? Contact a Degreed representative, we'd love to help develop your strategy.

Table of Contents
Talent Development Through Experiential Learning
Building a Culture of Agile Talent Development
Getting Started With Agile Talent Development
Agile Talent Development Starts With Opportunities
Putting Your Talent Development Strategy to Work
How Does Contract Work Fit into Experiential Learning?
Learn More About Agile Talent Development