Whether you've been in L&D for decades or days, you've probably been asked to bake a cake for your company. While you might have also been asked to bake a delicious chocolate cake for a birthday, the cake I am talking about is The Magical Training Cake — the cake your L&D team makes to solve a business pain point.
Typically, the cake needs to solve a problem overnight with a one-time, eight-hour workshop with the goal of naturally sticking forever in the employee's brain and behavior.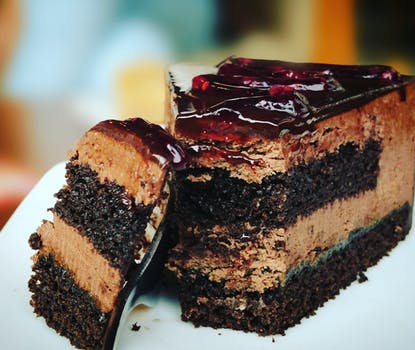 Mmmm, delicious?! Maybe not.
You're likely nodding your head "Yes!" when I say many L&D teams have this two-fold struggle:
Stakeholders come to your team with requests to bake/make a training. It might sound like, "We need you to bake a cake to improve frontline managers' leadership skills."
You stir and bake for weeks and maybe even months. You pull it out of the oven. You serve the cake to managers. But they report not liking the taste, and some haven't even taken a single bite.
You feel like you're pushing the cake in your learners' faces. You thought the cake was good – why don't they?
You'd rather feel like you're creating a pull effect, where your learning products and programs are magnets. They draw employees in.
Here's one framework you can start using today to clarify a request up front, making sure everyone will like the cake.
Clarify projects with the 3 by 3 Walkthrough Method
Tom Cavill, a designer based in London, created the 3 by 3 Walkthrough Method. Cavill created this framework to focus his explanation and storytelling of a new app he created. (You can read here how Tom uses constraints for clarity.)
I think L&D teams could use this framework to clarify internal training initiatives. It helps distill the essence of the initiative so the stakeholders and execs feel empowered to become champions and sponsors of it.
At its most basic level, the 3 by 3 Walkthrough method also helps learners get instant clarity about the value of a program.
How It Works
The 3 by 3 Method constrains you to focus on solving this problem by answering why, what and how with only three-words. Here is an example:
3 by 3 Walkthrough for Leadership Development
A common challenge high-growth teams face is developing leadership skills in younger employees when the company is growing rapidly.
These young stars quickly move into leadership roles, but they don't have the support and opportunity to learn how to be good managers.
Many companies adopt the same old approach to building leadership programs. Take what other people are doing, find the latest popular leadership framework, force people to go through workshops, and then expect them to become great managers overnight.
Instead, if you understand what's really going on in your organization, you can use the 3 by 3 Walkthrough to distill a highly relevant leadership program like the following:
Why: Equip new managers
What: Leadership Foundation program
How: Daily micro habits
Filling out this template when receiving business requests will help you form the foundation to build a compelling case for human-centered learning design as the future of business growth.
Next steps
Take time today to think through the why, what, and how of the latest requests from your business leaders.
Here's a 3 by 3 template you can copy and paste:
Why? (… does your product/program/project exist?)
__________
__________
__________
What? (… does your product/program/project do?)
__________
__________
__________
How? (… does your product/program/project differ from what exists?)
__________
__________
__________
Instead of baking cakes, this helps you building a clear, concise path toward an integrated design approach.
Degreed will be hosting a hands-on workshop on Marketing in Learning at the Degreed LENS event on September 28th in Chicago. To register, visit the LENS website here.
**This post appeared in original format on the LinkedIn of Charbel Semaan