"If you always do what you've always done, you'll always get what you've always got" -Henry Ford
"You can't invent the future if you cling to out-of-date ideas, even if they've worked in the past." -Bill Taylor
To some New Years Resolutions are cliched, but as Learning & Development professionals, growth mindset is in our DNA and starting off the year with goals and ambitions is not only natural but mission critical to learning, growth, and achieving success. Over the last week, I've spoken to a few L&D professionals who are on the cutting edge of the profession and here are some of their resolutions:
Rethink What is Possible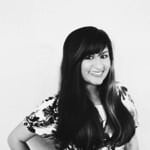 "I'm thrilled to kick off 2019 at Visa University. We're at an incredibly exciting juncture as a team – we have two successful years behind us and a new CLO at the helm with decades of experience in technology, entrepreneurship AND intrapreneurship. She's empowered and emboldened us to think of what the next phase of Visa University could look like. 2019 will be a pivotal year for VU as we enable the next phase of growth at Visa in the face of industry disruption. We'll continue to use our agile, user-centered design approach to build bespoke products and experiences that will equip our workforce with the capabilities and knowledge to maintain a leadership position in digital commerce."
– Deepina (Dee) Kapila, Product Manager at Visa University
Centralize learning and deliver a uniform experience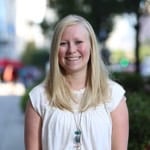 As a virtual company, we strive for all of our employees to learn and grow in The Centric Way as part of their DNA. To further accomplish this and keep up with our growing workforce, we are looking forward to developing a centralized 12 month learning program to incorporate in our onboarding of every new employee in 2019. This will help us continue to deliver unmatched experiences to our clients and employees no matter if you are working with our folks in India, Seattle, or Miami!
-Heather Bahorich, Senior Manager, HR &Talent at Centric Consulting​
Provide more visibility into career options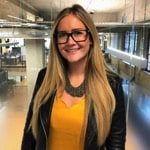 One of our big New Years' goals is to better support people in their careers at Photobox Group; from providing visibility into career options, understanding the skills and capabilities required to progress, and providing the most relevant learning content and experiences to help people get there.
-Emily Whittaker, L&D Manager at Photobox Group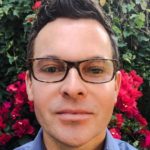 "One of our big resolutions for next year is to provide better career support to HP employees. We want to help them elevate what they can do in their role as well as provide visibility into career options. That includes learning content on how to build a personal brand, network within the company, and discover new opportunities. The final piece of that is to provide resources in Brain Candy to develop the skills they need to move ahead."
– Michael Jordan, SVP Global Talent & Learning at HP Inc.
Shift the learning mindset from push to pull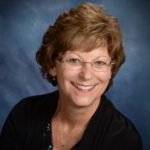 "One of our resolutions at 84.51° for this year is to support the shift in learning mindset from the traditional "push" mindset to more of a "pull" approach. Our people are highly technical and, in many ways, already operating this way. Our goal is to make the learning experience easier. We'll start by expanding access to learning experience platform to all employees, and making learning resources more robust and easily accessible."
– Annette Brown, Talent Development at 84.51
Support employees at the speed of business
"Signify (the new company name for Phillips Lighting) is in the midst of disruptive change, and we are changing the way the learning function operates to align with the speed of our business. The focus will be on our Fit-For-Future" program. Just like in sports, playing a perfect match requires the right mindset, skill, and practice. Besides Education, we will promote learning by Exposure and Experience. With our new recognition program, we will reward people who deliver value to others by sharing information and offering learning-by-doing to their peers. In this way, we enable a new learning culture, driven by the learner, powered by managers, where our people have access to the right learning opportunities at the right time using the most suitable medium. We will identify a metric which is a leading indicator of Learning Effectiveness which also correlates Employee NPS. In this way, we will stimulate the brightest minds to bring Lighting beyond illumination."
– Hans Ramaker, Sr. Director Learning Innovation & Technologies at Signify
Provide a collaborative learning environment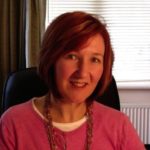 "2019 is going to be all about providing our people with all the necessary opportunities and tools, to collaborate while they acquire new knowledge and work experience. We'll do this by providing connections between multiple platforms and vendors; creating and curating new social journeys within our organization through the use of learning paths with access to our thought leaders. We'll be using machine learning and predictive insights to support and promote, as they build-up their profile of capabilities and interests.
The future is now!"
– Lee Schubert, Social Learning & Collaboration at Dimension Data
Provide an empowering learning experience for employees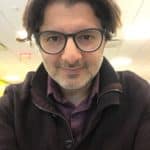 The new year is upon us, one full of potential. The mission for 2019 is to simplify our training offerings, so our customers receive only the training that they need. Part of this simplification includes getting away from the current training mentality and developing a learning mindset. We are a compliance-heavy organization, which results in our customers being bombarded with training, while achieving a low level of learning. We want to provide information in smaller chucks so it is more easily absorbed and retained.
In parallel, we are evaluating technologies that can empower our Learners to learn from each other, while giving them more control over their learning experience.
We welcome the challenges that 2019 will bring.
– Shahzad Ali, Head of Pharmacovigilance Learning Center at Bayer
Prepare for the Expertise Economy with a focus on skills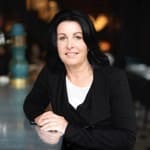 "The most important thing you can do in 2019 is to understand the skills you have and the skills you need to build for the future. We all have aspirations and areas where we need to learn and build skills. Understand your skill gaps. Then, put a stake in the ground, create a learning goal, and start building the skills you need"
– Kelly Palmer, Chief Learning Officer at Degreed and author of The Expertise Economy
Do you have a New Year's Resolution you want to share? Email us and we add it to this post!