For many learning teams, getting engagement in technology is tough. We hear things like, "not another system," and "I don't have time." So how can we overcome those common challenges?
Leading by example can help.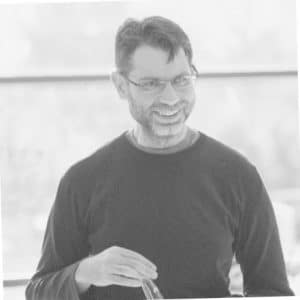 Meet Justin Finkelstein, a Senior Vice President of Data Analytics. Not only does he prefer audio so he can walk and learn at the same time, he is a power-user of Degreed.
Managing a global team and being an active father, how does he make time to learn? And not just an article here and there – he completed over 120 items in May! Justin shared a few things about his learning journey in a recent interview with Degreed.
Q: What's your favorite way to learn or biggest take away from what you have learned in the past?
A: My learning process looks something like this:
Get inspired by somebody else and have the thought. I can do that or I want to do that.

Figure out how to model their process/rapidly

Do a lot of repetitions

Decide if it is a topic that I am still passionate about or if it was just a good idea.
An example: I wanted to get comfortable speaking in front of people and I was a new dad. Since I was a new dad and had very little time, I did not want to invest the time in going a traditional route (Toastmasters, etc.). Somebody suggested I just make a lot of videos. Although not exactly the same as speaking in front of people, this would allow me to do a lot of repetitions without having to depend on scheduling, etc. I went home and created 80 videos in 12 hours which quickly got me over the fear of speaking.
Q: What's the most useful skill you've ever learned?
A: Committed to a win/win world. Not a skill as much as an operating principle. If somebody loses in an interaction then everybody loses in the end.
Q: Favorite expert and why?
A: Tough to pick one so I won't. 🙂
Q: How have your learning habits changed since you started using Degreed?
A: I learn best in micro doses. The problem in the past is that I would go through so many daily micro doses that it was hard to remember what I had learned.
With Degreed, I can learn my natural way and piece the learnings together to produce results. Plus, I now have easier access to find out who has interests that are similar to mine and to also learn how they are learning.
Q: So what are you learning about right now?
A: "Modeling of Experts – how can we take somebody from novice to expert rapidly and in an enjoyable, collaborative way? I am obsessed with that moment when somebody gets passionate about a topic and realizes that they have to be great.
His current interests include – making education enjoyable for his 8 and 5 year old, developing Alexa Skills, eating clean and becoming a martial artist.
Ready to start your learning journey? Create your Degreed account today!