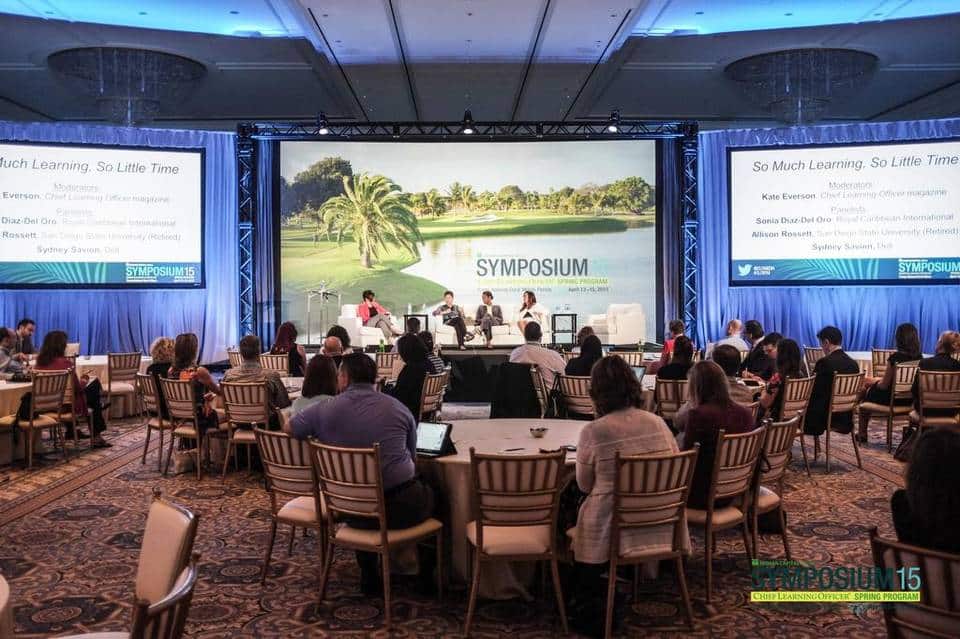 Degreed was thrilled to participate and sponsor Human Capital Media's 2015 Spring CLO Symposium at Trump National Doral Miami. The three day conference, from April 13th – 15th, brought together over 300 learning executives.
Degreed's COO, Chris McCarthy, and Hellman Worldwide Logistics' Chief People Officer, Kenneth Finneran, presented an outstanding workshop on The New Generation of "Bring Your Own Learning", What Every CLO Needs to Know. During the presentation, they explained what the consumerization of learning means and how executives can create a "learners first" culture in their organization while maintaining security and visibility. The key takeaways from the presentation included:
–The learning levy has burst. People are taking learning into their own hands.
–Empowering employee learning is the next big movement in education. Those who embrace it will thrive.
–Accountability equals love. Empower while enforcing learning outcomes.
The workshop also included a breakout session where the 60 attendees were asked 'What can we do as learning leaders to support and empower our learners?' and discussed solutions in creating a learning culture in their organization.
It was an honor to have Degreed be considered as one of the elite thought leaders and solution providers in the learning and development community. The quality of sessions, speakers, organizations and networking opportunities were outstanding
Read more on the CLO symposium presentations and learning cultures with this Miami Herald Article 'On-demand courses help employees learn on their own schedules'
Check out the Bring Your Own Learning presentation here: