Being only a few years removed from college, I have a lot of friends who are currently going through the process of graduating and choosing their next step in life. I also have a couple close friends who made that decision a few years ago and are now struggling with the fact that, in their view, they may have chosen unwisely. Charting a career course is difficult and confusing for almost everyone. As often as not, asking the right questions is as difficult as finding the right answers (if not more so).
Most of us have some idea that career success comes from some combination of ability (What am I good at?), passion (What do I love doing?), and pay (How can I make the most money?). In my experience the most pivotal is ability. Passion and money are great, but if you want to know what career path will make you both happy and wealthy, you need to start by asking yourself "What am I really good at?" This may seem intuitive, but in my experience it is anything but. Indeed, I came to my own fork in the road a couple years ago, and came very close to making the wrong choice.
My Experience
In college, I studied communication sciences with the intention of becoming an audiologist. Audiology is a secure field with plenty of high-paying jobs. However, between my junior and senior year I had taken a summer job working in social strategy for a large fitness company. I immediately realized that I was good at it. As time went on, I started to realize that I was very good at it. I started to think I could make a career out of it.
But when I graduated, I seriously considered going back to get my masters in audiology and reverting back to that career path. It had been my plan all throughout college; could I really just abandon it? Especially for a career track in social media that, at the time, seemed like it might be a dead end. I asked one of my good friends what I should do and he gave me some great advice:
"Jeremy," he said, "you have a gift for social. Don't let that go to waste."
Despite a number of concerns, I decided to continue in social media. Two years in, I view that decision as a financial, personal, and career success: My employer truly values my work, I'm enjoying it more than ever, and I'm making good money.
Ability Leads to Passion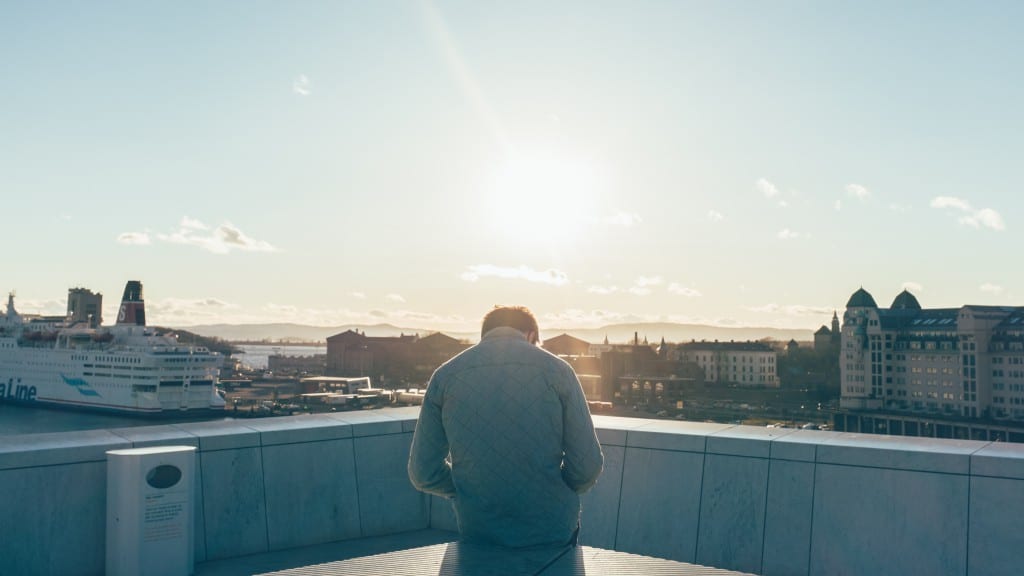 Choosing a career you are passionate about is very important. What I have found is that people who choose to do what they excel at are almost always the most passionate about their work.  The truth is that interests wax and wane. I know people who have dream jobs working for their favorite sports teams who sometimes get burned out on those interests for a little while. That's something that happens to everyone. At those times, it can be very difficult to keep the passion alive.
The passion that comes from being good at your job is different than interest. It stems from being able to take pride in what you do, and from being frequently recognized. It comes from winning. We are biologically hard-wired to love winning. You don't have to be successful for very long before you find yourself very passionate about that thing. I've noticed that my friends are much more likely to be passionate about basketball if they're tall. I doubt that's a coincidence. Think about your own passions. Are you particularly good or knowledgeable at those things that you are passionate about? You probably are.
How to find what you're good at
Many people want to choose a career in an area where they excel, but have trouble figuring out what that is when it comes to actually choosing a career. I have found one question to be the most helpful in figuring that out. Ask yourself, "What is the most successful I have ever been in my life?" Look for particular accomplishments, not general abilities. A good answer would be "I won the spelling bee in 4th grade", "I was elected student body president in high school" or "I was able to talk my friend down from committing suicide and help him turn around his life." Bad answers would be "I'm a good studier" or "I'm a people person."
After you have identified moments of accomplishment, try to think of ways that you could recreate similar circumstance in your work life. Too often, I see people thrashing around with their own self-image of who they are supposed to be, rather than objectively evaluating their past results. They get an idea in their head and it's difficult to let go. For example, I have a friend who insisted that his greatest strength was his creativity. I asked him what led him to believe that and he was unable to name a significant creative idea or project that he had produced. You will be able to avoid this type of self-deception by finding concrete moments of accomplishment in your past.
In identifying your career options, past performance is the best indicator of future results that you have. If you can figure out what you have been good at, you will discover what you will be good at. And once you start down that path, you'll be on your way toward more passion, more money, more recognition, and ultimately more happiness.
This post originally appeared on LinkedIn, read it here. Check out Jeremy Nef on Twitter or LinkedIn