Everyone knows most learning happens beyond classroom walls and outside learning management systems (LMSs). New research is finally showing just how much, and the data is startling.
Our research, conducted via two separate surveys over the last year, shows that workers spend 4x to 5x more time on self-directed learning than on what their L&D departments build and buy. They invest more than 14 hours a month, on average, learning on their own, but just two to three hours on employer-provided training.
That should matter to learning professionals because it's the starting point for understanding not just why L&D needs to evolve – urgently – but also how. And if you watch and listen carefully, the crowd is giving us three major clues about the future of talent development. Here's what learners really want: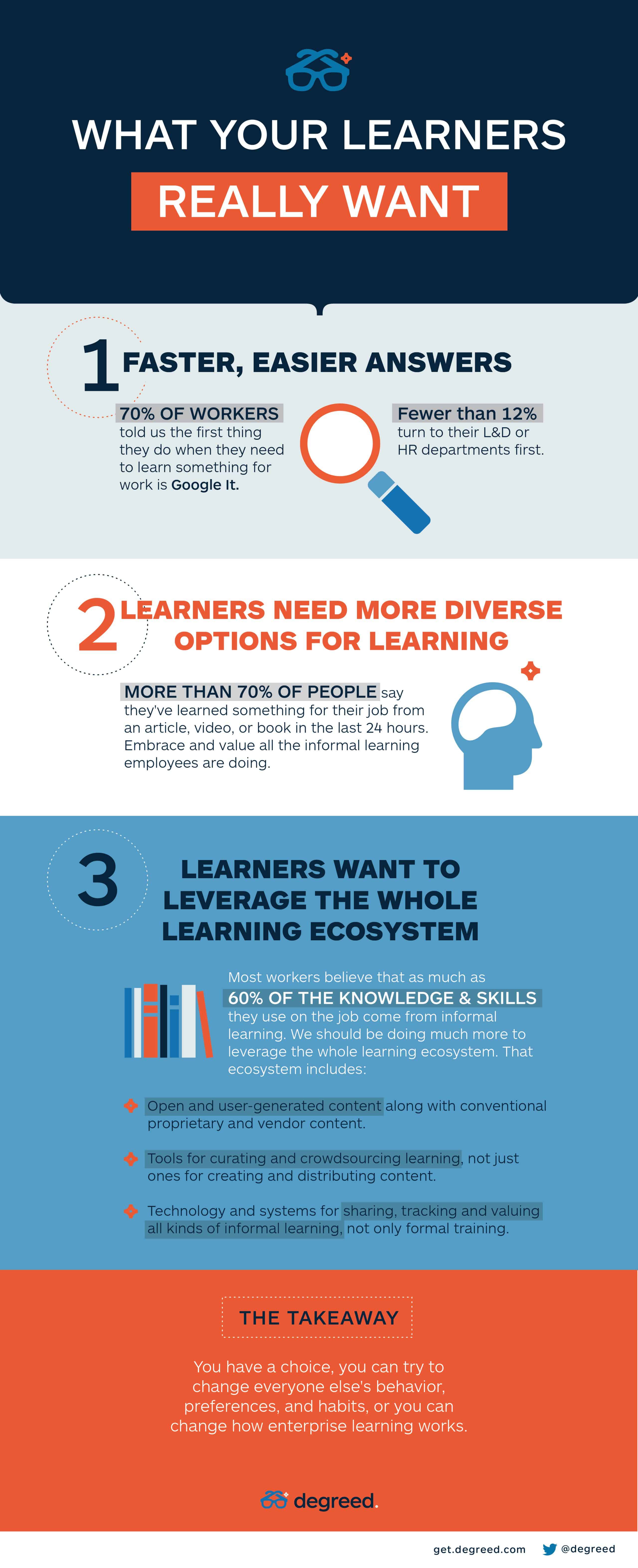 In this month's Webinar we're diving into how to leverage the new learning ecosystem to better serve learners. Sign up here and join us! If you're interested in what Degreed does to leverage the new learning ecosystem click here.