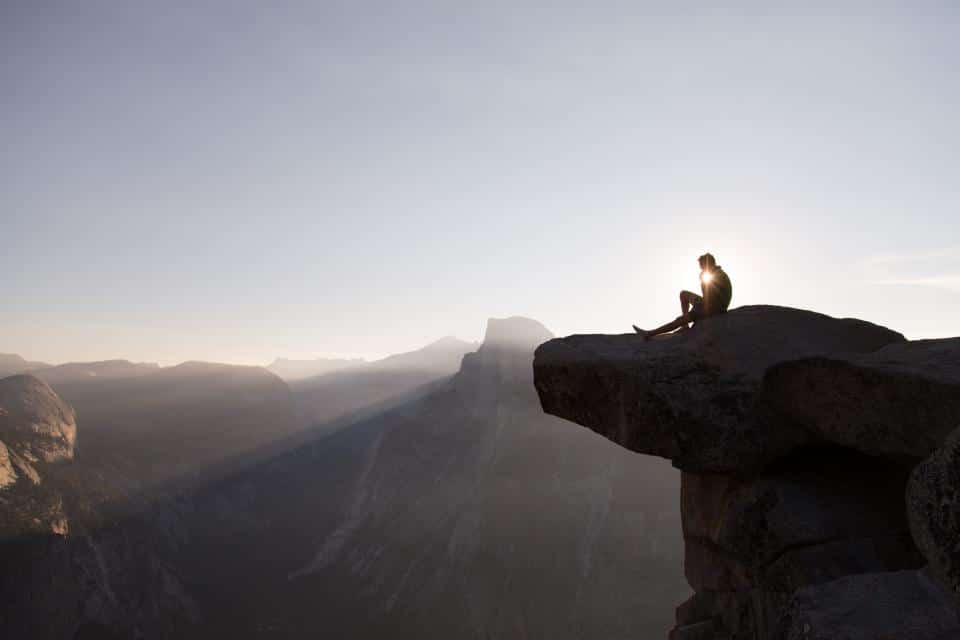 Temple Grandin is an expert on animal science who works at Colorado State University. She single handedly changed the way cows are treated in the livestock industry. Grandin is the author of multiple books and the subject of an Emmy Award winning HBO film. And that's just a small part of her many accomplishments. Oh ya, and did I mention she is autistic?
How has Grandin been so influential even though she suffers from great mental and social difficulties? She uses her difficulties as an advantage.
The Strength of the Underdog
In his most recent book, David and Goliath, Malcolm Gladwell posits that oftentimes the weaknesses that make us an underdog are exactly what give us an advantage to overcome great odds . For example, in the biblical story of David and Goliath, David's weakness in the fight against Goliath was that he was quite small.
However, David was a professional with his sling. How good was he? It is said that a stone fired from his sling would basically fire with the same force as a bullet from a .45 caliber pistol. On the other side, the thing that made Goliath so powerful was his size. However, that's also what made him weak. He most likely suffered from acromegaly, which diminished his eyesight. Everyone assumed David would fight Goliath in hand-to-hand combat. But why would he do that if he could stay far away and still get the job done?
When David stepped in to the fight, he wasn't an underdog at all.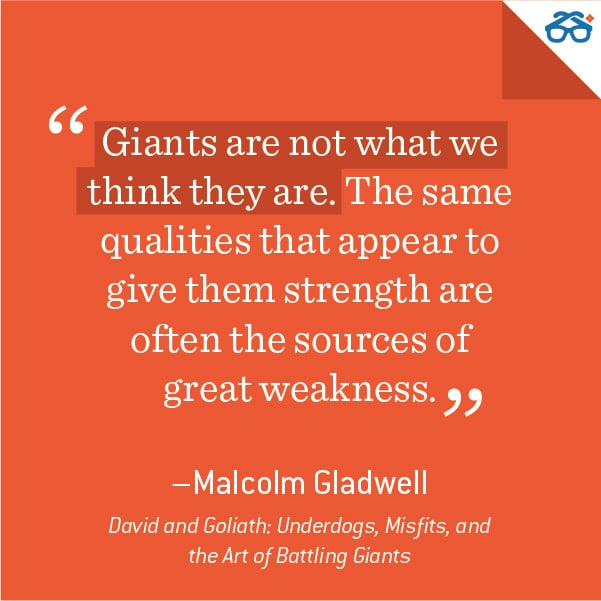 Grandin's story is not much different. Even she understood that it was her difficulties with autism that gave her the unique ability to understand animals, which helped her become one of the world's most respected advocates for the humane treatment of livestock.
In an article for Medscape, Grandin was asked if she would have achieved what she did if she were not autistic.
"I don't think so, because there was a motivation that I had that a nonautistic person doesn't have. And I had a visualization skill that goes beyond what most people have. When I designed a piece of equipment, I could actually test-run it in my head like these virtual-reality computer programs."
Because Grandin had autism, she saw the world differently. Though she struggled with communication and found socializing extremely awkward and dull, she had an extraordinary visually gifted mind. She could visualize outcomes and circumstances with incredible detail.
Even though she had this great ability, convincing the male-dominated livestock industry to listen to her took some work. Grandin was persistent, and today more than half the cattle in North America are raised and processed more humanely because of systems she designed.
Despite all that she has done, Grandin doesn't see herself as an anomaly. She believes autism shouldn't define people.
"I am different, not less." – Temple Grandin
Don't Get Comfortable
Grandin also recognizes that she got where she is today because she got outside of her comfort zone, which is also an important key in turning a weakness into a strength.
In regards to her upbringing in a time when autism was far less understood than it is today, Grandin had the following to say:
"I've seen too much coddling. Mother was always saying, 'You're going to have to learn how to go in the store and talk to the clerks yourself.' And I was scared to death. I'm seeing too many kids who actually are a lot milder than I was who don't know how to walk into McDonald's and order a hamburger."
Grandin's mother knew her daughter had more potential than the world and even medical professionals at the time believed. She wasn't going to let her daughter grow up comfortable and thus incapable of doing everyday tasks. That's the mindset that pushed Grandin through years of school to get a doctoral degree in animal science and what helped her become a leader in the push for the rights of persons with autism.
Grandin's story prompts me to look deep within myself. What weaknesses do I have that I have not yet looked at as strengths? Many of the world's greatest accomplishments have come from people like Grandin who looked at things differently because of their "weakness." The prospect of finding new strengths within my weaknesses is thrilling! There's always more to life than meets the eye.