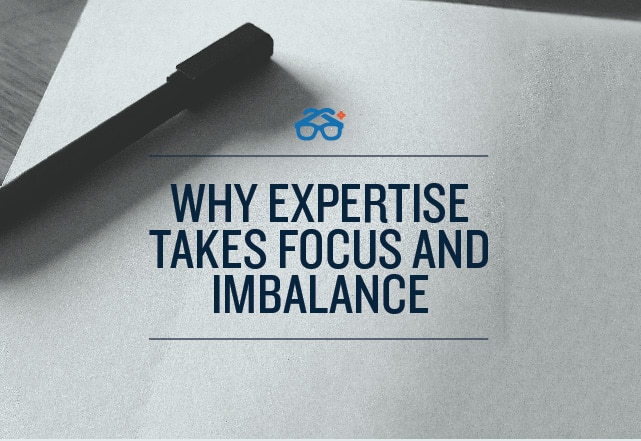 The year was 1938. America was still suffering in the Great Depression. Hitler was gearing up for war. Amidst all that, on November 1, Franklin D. Roosevelt took a break from the stresses of running a nation and tuned into a radio broadcast with 40 million other listeners. War Admiral, a dominant race horse and the previous year's Triple Crown winner, was lined up next to a small but determined horse named Seabiscuit. It was a match race. A one-on-one duel. Seabiscuit was far and away the underdog. But everyone loves an underdog story. Winning the race by four lengths, Seabiscuit sealed his fate as an American legend.
In the same ink-smeared newspapers that chronicled the races of Seabiscuit, stories of a man who was poised to become an American legend in his own regard peppered the sports pages. In the late thirties, the four minute mile had not yet been achieved. In fact, that barrier wouldn't be broken until 1954. Up until World War II, Louis Zamperini, an Italian kid from Torrance, California, was among the favorites to break the four-minute barrier. In fact, he ran a 4:08 in college, which stood as a collegiate record for 15 years. But Zamperini would never get the chance to beat that mark. After enlisting in the Army Air Corps, he was in a plane crash, which became the start of a harrowing story of survival at sea and in Japanese POW camps.
Many of us know these amazing stories because of the writing of Laura Hillenbrand in both novels Seabiscuit and Unbroken. However, as the story of Seabiscuit filled us with awe and the story of Zamperini took us on an unfathomable journey, the remarkable story of the woman behind the pen has gone mostly unnoticed.
An Unfortunate Disease
CFS or Chronic Fatigue Syndrome, as explained by the National Institute for Health and Care Excellence, is characterized by debilitating fatigue that can be triggered by minimal activity. People with severe CFS find it all but impossible to do even the most basic of everyday tasks. Hillenbrand seemed to have the odds stacked against her. At one time while in the process of writing Unbroken, she suffered a particularly bad spell of the disease. Things digressed to the point that she was unable to leave her home for two years. Some months she never left her bedroom.
Hillenbrand didn't always suffer from CFS. She was basically blindsided by it at the age of 19. Too weak to continue attending her college classes, she moved in with her mother in Maryland. So little was known about the disease at the time, doctors didn't believe her when she would explain her symptoms. They tried to convince her it was all in her mind or that it was an eating disorder. Even her own mother was skeptical. Eventually she was well enough to move to Chicago with her then boyfriend, but on a trip back to Maryland to visit her mother, she collapsed. Unable to regain enough physical strength to fly back home, she was forced to make her permanent home in nearby Washington D.C. 
Unparalleled Success
Just how good is Laura Hillenbrand? Well when you stop and think about it, how does anyone write in so much detail about places they have never been? Journalists get their stories by going on location to survey the surroundings and talk to the people involved. Hillenbrand never had that opportunity. Everything she did was via phone or email. She never even met Zamperini in person until after Unbroken was published, which took her almost ten years. Zamperini didn't even know she was sick for the first seven years she interviewed him. Her focus was on the story.
Hillenbrand is also exceptionally adept at research. When she first reached out to Zamperini about writing Unbroken, he shrugged her off. He was just about finished writing his own memoir. He didn't think there was anything left to cover. On top of that, there were already three other books written that told Zamperini's remarkable story. But Hillenbrand was relentless, and Zamperini eventually relented. For the next decade, Hillenbrand dug up a trove of new information. So much so that Zamperini admitted it got to the point where he would call her and ask what happened to him in certain prison camps.
Both Seabiscuit and Unbroken have become enormous successes. Combined the two books have sold more than 10 million copies. Unbroken, her most recent success, was on the New York Time's best-seller list for 185 weeks straight. To put it in perspective, only three other books have outdone that. In a New York Times article, Sallye Leventhal, who is one of the book buyers for Barnes & Noble, had this to say about Hillenbrand's success, "There are other phenomenal best sellers, but not this phenomenal. Not with this velocity, year after year after year."
Focus and Balance
Laura Hillenbrand is a fascinating example of focus. In the depths of painful and incapacitating illness, she somehow mustered the physical strength (some days it was all she could do to pick up a pen) and the mental perseverance to complete two incredible works of art.
As I ponder on Hillenbrand's story, I can't help but think about the focus it must have taken to do what she did. CFS was literally keeping her bedridden, yet her focus was on something bigger than herself, something she excelled at that helped her escape the pains of her disease.
In talking about focus, I think I also need to bring up balance. I'm not entirely sold on the notion of having balance in life. At least not all the time. When things are balanced, you're not giving your all to anything. Everything gets an equal amount of attention, but nothing gets your full attention. In many circumstances, I think there is nothing wrong with that. However, there are instances where balance could be synonymous with complacent. You can't have your cake and eat it too. If you want to become an expert at something, you're going to have to throw your life off balance. You're going to have to focus on the thing that you want to be great at. You can't give less than your full attention to something and expect to excel.
For instance, I would very much love to become a master woodworker or gain expertise in wilderness survival. But at this point in my life, I'm focused on excelling in writing. That means that the shelves and desk that I want to build sit undone as I spend my nights writing and researching.
I'll be the first to admit that focusing on one thing when you enjoy many things—whether you choose to, or like Laura Hillenbrand are forced to—is not easy. But no one ever said becoming an expert would be easy.
Tweet me at @bradensthompson, and follow me on Degreed here. Click the button below to get credit for reading this article.