Today is a milestone for us as we announce $42M Series C financing, along with new executive roles for David Blake and Chris McCarthy.
First, though, a huge thank you. We are incredibly grateful not just to our investors, but to all of you – our employees, our clients, our partners, and our families and friends – for supporting us in this journey, for sharing our vision, and for helping Degreed to get this far. I am excited and humbled, then, to share the details of our this funding and what that means for our product, clients, and team.
Our strong history
In the spring of 2013, Degreed raised $1.8M in a Seed Round from top investors in the world of business, venture capital, and edtech, including Deborah Quazzo, Mark Cuban, Mike Levinthal, Chris Eyre, Larry Rosenberger, Kaplan, and Walt Winshall. Since then, we have raised $32M more in our Series A and Series B financings, which added Jump Capital, Signal Peak, GSV Acceleration and Rethink Education to our investor list.
Mark Cuban explained his excitement about Degreed nicely. "Degreed allows organizations to inventory their existing employees, train them, and track it all," he said. "And, when employees do have external training or experience, have the company give them credit for it—I think that's critical."
This $42M Series C financing brings our total funding to $75M. It was co-led by Owl Ventures, a fund that invests in the world's leading education technology companies, and Jump Capital. Founders Circle Capital, along with existing investors, GSV Acceleration Fund and Signal Peak Ventures, also participated.
Why? Because "this methodology evolves the traditional learning model to today's social environment through increased interaction and engagement," said Paola Mazzoleni, the Chief Human Resources Officer at Tenaris, one of our customers. "Employees have autonomy and accountability in defining and designing their development plan to reach their professional goals; they are investing in their future."
Our experts
At the beginning of 2013, Degreed was a team of five people. Today, we are 150 strong and growing weekly. Each of our employees are driven by a respect for the company principles and the desire to provide our clients the best experience possible. And we're all guided by 12 core  principles:
Balance
Moderately flat
Equality
Empathy
Flexibility
Dedication
Family
Excellence
Candor and coachability
Transparency
Learning
Mission-first
Focusing on these values allows each member of our organization to be intentional about our time. We believe operating this way has set the foundation for healthy tension, growth and most importantly, trust among teams.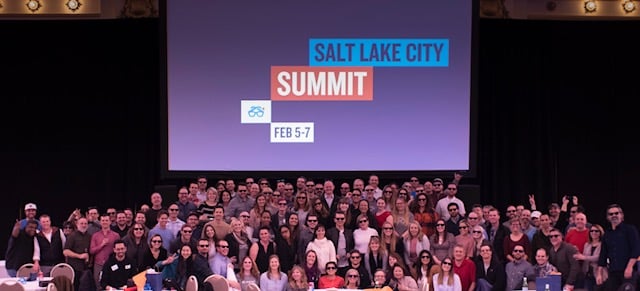 As we continue to pursue our founders' original vision, a portion of the proceeds from this funding will also be used to expand on Degreed's newest product, Degreed Skill Certification – the world's first system to both certify and rate any skill. To guide those efforts, Blake, Degreed's co-founder, has taken on a new role as Executive Chairman. Blake and the Degreed board named Chris McCarthy, formerly Chief Operating Officer, as the company's new CEO, to lead the continued growth of the company and its award-winning learning platform.
"Keeping people's skills in sync with fast-changing markets is the biggest challenge of our time," said Chris McCarthy, Degreed CEO. "That's why Degreed exists. We believe there's a better, smarter way to help everyone keep their skills sharp for whatever's next, to measure their progress as they grow, and to communicate their readiness – both to current and future employers."
Our future
Innovation has always been our focus, and throughout our history, that's been a key attraction for many of our clients. And it's working. Nine out of 10 clients agree they're building more productive learning cultures, they're adapting to shifting business needs faster, and they're investing in L&D more efficiently.
"Our people are our competitive advantage and Degreed is further optimizing the way that we address current skills and development needs in the short term, and how that will translate to performance as part of our longer-term strategy," said Sarice Plate, Senior Director of Global Talent Acquisition and Development at Xilinx, another one of our clients. "Our learners are no longer having to guess at what's quality or what might benefit them."
With this new war chest, we are planning to develop new features and functionality that will improve the client and user experience, including:
Best-in-class learner experience with AI-powered content curation – making Degreed the daily learning destination for all of our clients.
The ability to unlock the ultimate currency of learning (skills) across each enterprise, along with the ability to enable targeted and curated skill development – fueling career mobility for all.
Enabling an ecosystem of HCM technology and content partners, empowering our channel to build and expand business with Degreed and with our customers.
"We face the biggest challenges humanity has ever encountered," our co-founder and Executive Chairman, David Blake, likes to say. "We need extraordinary experts to solve those challenges and make the unthinkable reality. Experts who can heal, discover, challenge, and advance."
The future depends on our commitment to be our best selves and discover our own personal missions. To become experts—each of us. The challenges of the future won't care how you became an expert, just that you did. And that you made a difference."
Thank you for joining us on this rewarding journey. We look forward to what the future holds, for all of us.