You can't build or sustain a productive learning culture if you don't understand how your workforce behaves and what they value. The definition of "culture" is, literally, "shared values and behaviors." So Degreed and Harvard Business Publishing Corporate Learning are teaming up to help you make smarter investments in your most valuable assets: your people.
The anthropology of learning
Together, we are studying the anthropology of how the workforce learns. The first step was surveying 772 individual workers, team managers, and business leaders about how they build their skills and grow their careers. The research was conducted by Stingray Research, an independent research firm, in January and February of this year.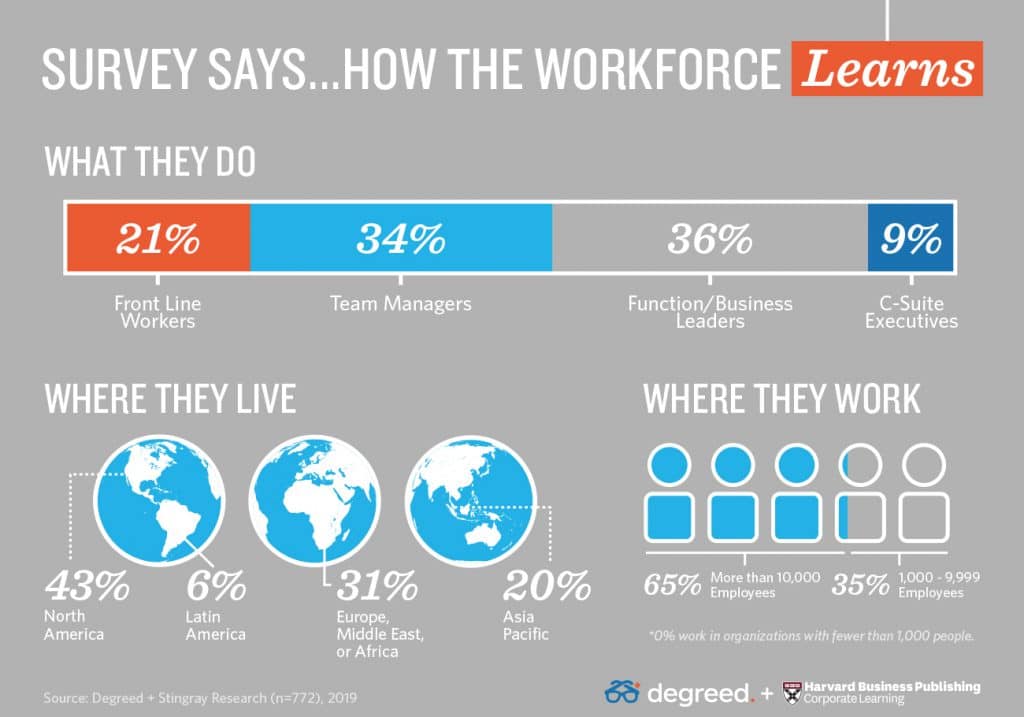 The next step is to share the data and analysis with you over the next few months, including a complete report. Our goal is for these insights to inspire you to think more critically about how you respond to trends, provoke needed discussion and debate, and equip you to drive meaningful changes in how you ready your people and your business for the future.
Natural, collective intelligence
The crucial final step in the research is your feedback. Come hear more about the research at one of our events or webinars. Get in touch for a deeper dive. Challenge us with your questions. Put some new insights or ideas to the test. Then share your own stories and solutions. Let's accelerate innovation together.
Want to learn more? Download the full How the Workforce Learns Report below!