When learning leaders at Associa went looking for a way to enhance employee development and help people obtain or maintain important industry certifications, they landed on a strategy that brought people together for live, instructor-led, virtual sessions.
Why? Social interaction encouraged attendance and engagement. The approach saved the Dallas-based residential management firm (a Degreed client) tens of thousands of dollars. (And earlier this year, the company's L&D team won Learning Innovator of the Year Gold at the first annual Degreed Visionary Awards.)
How does your workforce learn?
Chances are your people are like workers across the globe, which means they embrace a wide variety of learning resources, situations, modalities, and options. It's quite certain many of them, like the people at Associa, rank among the 75% worldwide who, we've found, gravitate toward some form of social engagement.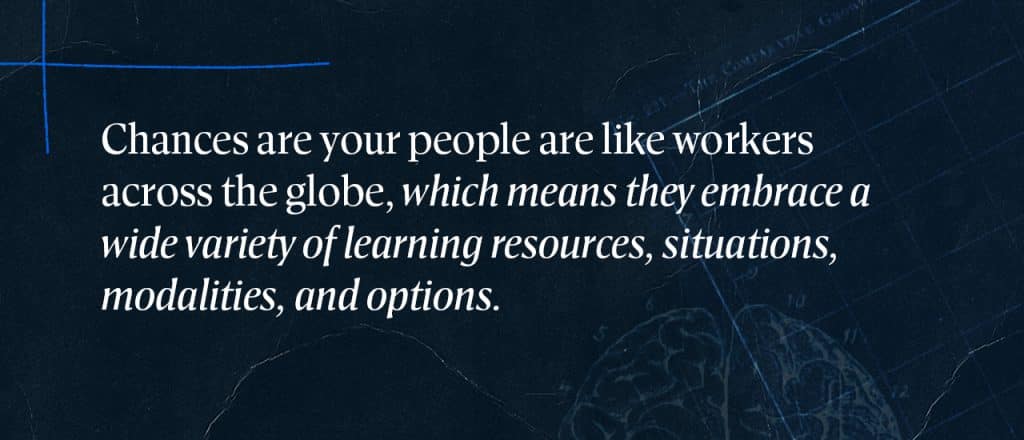 What motivates your employees to grow professionally?
Good news! More than anything else, they're likely motivated to learn in order to perform better for your company, according to the latest Degreed research.
These are just some of the key insights bursting from the latest installment of our semi-annual How the Workforce Learns report. It's a comprehensive, multinational look at the prevailing attitudes and behaviors compelling people to develop.

Building on those insights, the report doubles as a guide focused on how business and L&D leaders like you can use strategies and technologies to meet critical learning needs.
We've found L&D can drive business impact in four key ways:
Access, by ensuring learning tools that facilitate growth in the flow of work are available to everyone.
Motivation, so you're inspiring people to learn in meaningful — and effective — ways.
Variety, by providing employees with every chance to learn in their favorite ways.
Collaboration, so learning becomes social, so comradery breaks silos.
In addition — and for the first time — we've included tips for how you can use generative artificial intelligence (AI) to quickly elevate your L&D initiatives.
"This is a critical time in learning and development," the report acknowledges, noting that today's rate of technological change is outpacing the workforce's ability to learn and upskill, exacerbating the skills gap at an unprecedented pace. "Smart L&D leaders know their companies — in order to succeed — must strategically align employee skill building with core business objectives."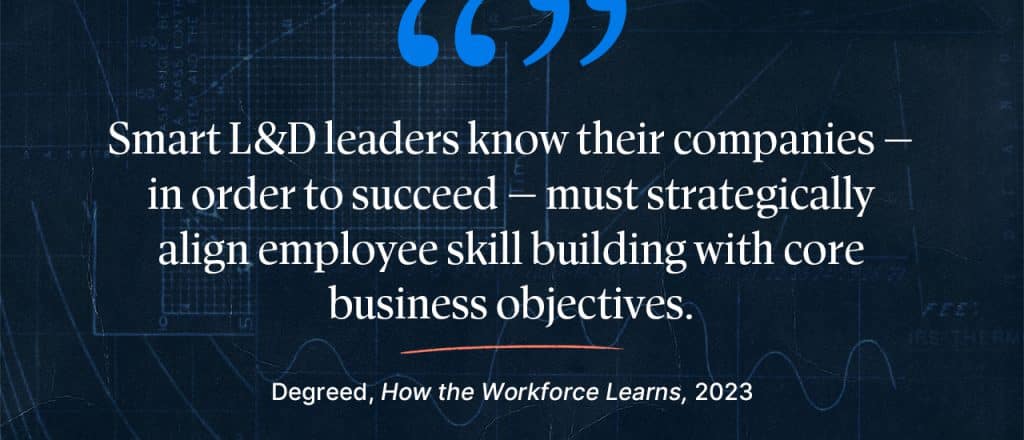 Access: What Does the Report Say?
We want you to download the full report, of course, so we're not going to give everything away. But suffice it to say, it explores the importance of a democratized approach to learning.
The report covers how you can:
Assess how well your organization is democratizing learning.
Strive to make learning 100% accessible.
Help your people pay for learning opportunities.
Motivation: The Key to Engagement
Let's pull back the curtain and consider this much: We found people are, first and foremost, motivated to perform and contribute.
Find out how you can:
Use learning to connect their motivations to the big picture and your company's key objectives.
Use new, on-the-job learning opportunities to further inspire employees.
Figure out how to share learning success stories.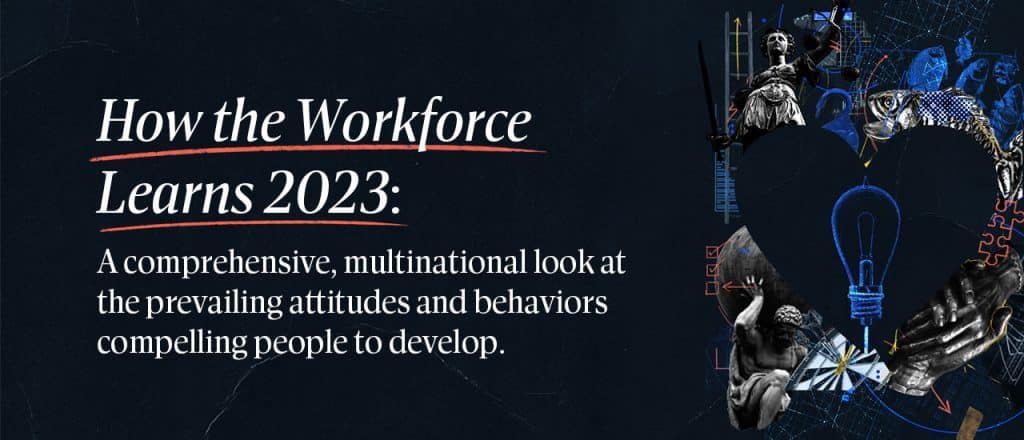 Variety: The Grease in the Gears
For talent development to remain appealing and help meet development imperatives, it's important learning takes many forms — classes, videos, mentorships and more. Why? People like to learn in a wide range of ways.
Find out how you can:
Understand your critical learning needs
Adjust your strategy to help meet those needs
Embrace variety
Collaboration: Social Learning People Love
When learning with others, people especially appreciate a small group or a one-on-one session with a colleague or peer.
Find out how you can:
Promote collaboration
Use technology to facilitate collaborative experiences
Make managers collaborative learning champions
Find out more:
In today's world of work, in which the demands on your company can seem endless, making L&D a strategic partner is critical. Take a deeper dive into the report and put learning at the heart of your business.