The average person leaves university or college in their early 20's and retires in their mid 60's. For those of you like me that aren't math wizards, that's about 45 years where most of your learning happens in a professional setting, i.e. while you're on the job.  And most of that on-the-job learning happens outside of training classes, in the job-related information you consume and tasks you complete each day.
That's a huge amount of informal learning over the course of a career. While the lack of formality and classroom hours sound great, there's a problem. Typically, the valuable time you're spending growing your skill sets isn't being captured.
Think about it. Almost every day you are reading articles, watching videos, searching online to find an answer. But where are you tracking that time spent or what knowledge you gained? My guess is it's not being recorded anywhere.
At the organizational level, very little data, if any, is captured on what employees are learning in the course of doing their jobs. Regularly, measurement ends when the course or training program is over, and the details that were captured are minimal – typically only a record that you've "completed" the learning.
"This lack of data represents an enormous missed opportunity to increase an organization's human capital, by tailoring learning resources and initiatives to the specific topics people don't understand well enough," said Lev Kaye, Founder and CEO of CredSpark.
Worse, this lack of data on informal learning carries a huge risk for the business.  Organizations can operate impaired, or even close down as a result of bad decisions or investments stemming from knowledge gaps.  In certain industries, if an employee doesn't understand a critical technology or a regulation, there may be legal, financial, and market implications.  "It's not just that people don't know–it's that they don't know they don't know," added Kaye.
It's crucial that both the employee and the employer knows which skills, strengths and weaknesses are present in the organization.
The solution is to start assessing and capturing metrics around informal learning.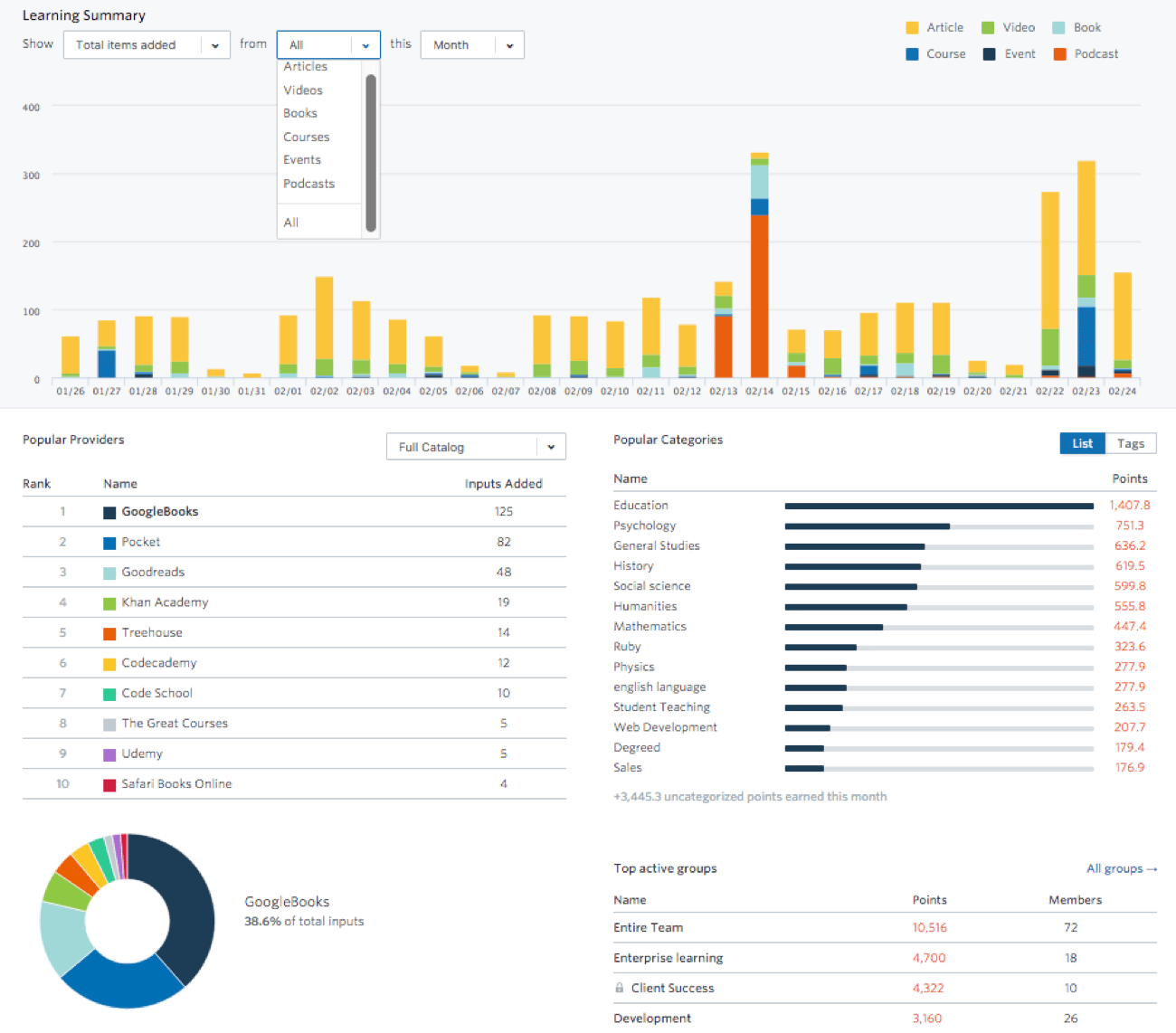 "Informal learning by definition demands informal assessment that's nothing like formal tests for certification, licensure, or hiring," commented Kaye.  "Rather, informal learning assessment means short, highly-targeted knowledge checks that are used first and foremost to engage people then quickly check their knowledge of these topics."
It's important to note that when talking about informal learning, assessments are not meant to be an evaluative tool but another method of engagement to reinforce the learning that's taking place. These knowledge checks are of highest value to the individual, not her manager or business, because the best learning and growth is driven by individual initiative.
The findings from assessments will provide the learner specific opportunities where they can increase their skill sets, and improved insights into the learning happening and identifiable skill gaps for the organization.
To begin gathering informal learning data and using it to reduce the risk of critical knowledge gaps, visit get.degreed.com.