Lojas Renner S.A. is evolving the career management of its more than 25,000 employees with the improvement of its internal mobility program, Gente em Movimento UP. Since the end of June, the company has surfaced opportunities within Renner University, leveraging Degreed's skill science to connect the employee's profile to different internal opportunities — all focused on personal and professional development.
The tool is made available by Degreed's upskilling platform, which has been a partner of Lojas Renner since 2019. The fashion retailer is the first to add Career Mobility to its platform in Latin America, as part of its corporate university's digitization journey. Today, Renner University already uses machine learning and artificial intelligence to provide professionals with the best learning content in the world in a personalized way, considering the profile and objectives of each one. With the incorporation of the new tool, employees will also have access to an automated and customized curation of career opportunities, which can be vacancies or participation in agile projects, job rotations, or mentoring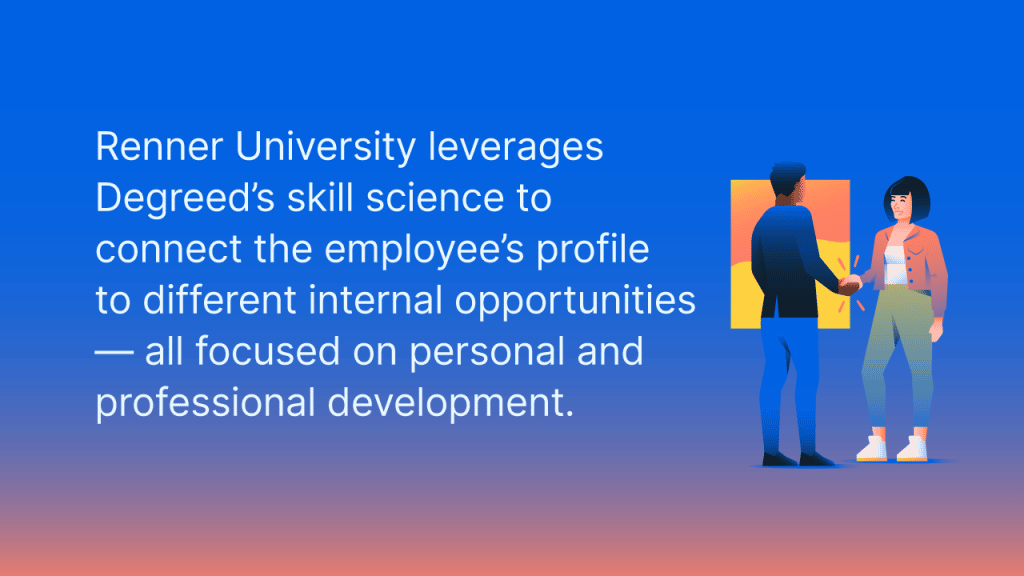 "We have a long and consistent trajectory of investment in our professionals, always looking for the best and most modern solutions to contribute to their development and engagement. The incorporation of this Degreed tool continues the digitization of our corporate university, increasing the use of data in the processes and favoring each individual's career evolution journey," says the director of People and Sustainability at Lojas Renner, Regina Durante.
For Débora Mioranzza, VP for Latin America at Degreed, growth opportunities are essential to optimize the learning strategy of any company that wants to remain relevant and competitive in the near future.
"Degreed Career Mobility unlocks internal career growth for individuals and empowers leaders to better identify and utilize the talent that already exists in their own organizations. In addition, our tool contributes to increasing diversity and inclusion in the internal recruitment pipeline, creating an internal career marketplace", says Débora. "Unfortunately, companies still lose a high number of employees who leave their positions because they no longer have opportunities for growth, even if they are lateral opportunities. This functionality changes this scenario, ensuring that employees feel continually challenged, making use of all their skills, and offering a future-proof learning and career plan."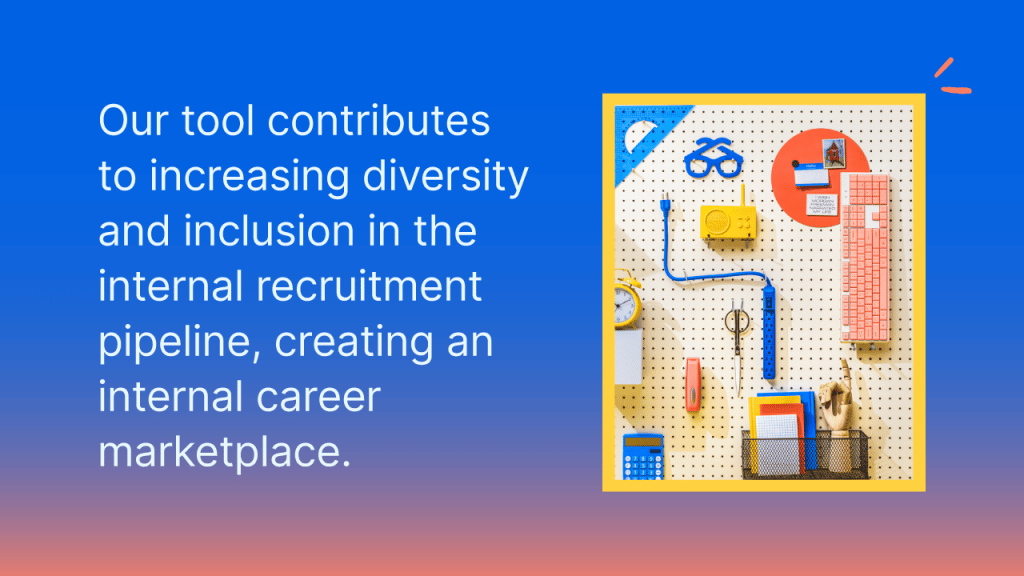 With the Gente em Movimento UP program, Lojas Renner S.A.'s employees will be able to practice and develop their skills by accessing different opportunities that are directly linked to the goals outlined in their individual development plans. All content is easily presented in each user's feed at Renner University and also in the search results.
History of Innovation and Pioneering
A global reference in corporate education, Renner University has existed since 2000 for employees, in an online format. In 2020, it was improved through the partnership with Degreed and became more modern, interactive, and collaborative, transforming Renner University into a true network of learning experiences and connecting users to the best content in the world. As an education stream, the platform uses artificial intelligence and data analysis to suggest the catalogs best suited to individual competencies and growth plans
In total, Renner University has more than 340 development pathways and almost 2,000 internal contents. Last year, it earned the fashion retailer the Incredible Places to Work Award in the "Most Incredible in Corporate Education" category. The objective is to make Renner University a true learning ecosystem, in which employees, suppliers, partners, and potential talents can collaborate, learn, and update themselves in cutting-edge skills.
Want to learn more about career mobility? Sign up for our free mini-course, 5 Days of Career Mobility, to get started.