For me, the start of baseball season evokes childhood memories of hazy days snuggled on my grandpa's lap, the voice of Hall of Fame broadcaster Marty Brennaman drifting through the thick summer air. As an adult, it meant game-day outings along the Ohio River and listening for the rumble of fireworks from our front porch cued by a Cincinnati Reds' home run.
Others have their own rituals for getting in on the game. Degreed's Chief Executive Officer, Chris McCarthy, coaches his sons' teams, while our Head of Corporate Development, Jonathan Munk, volunteers for the less glamorous role of team scorekeeper.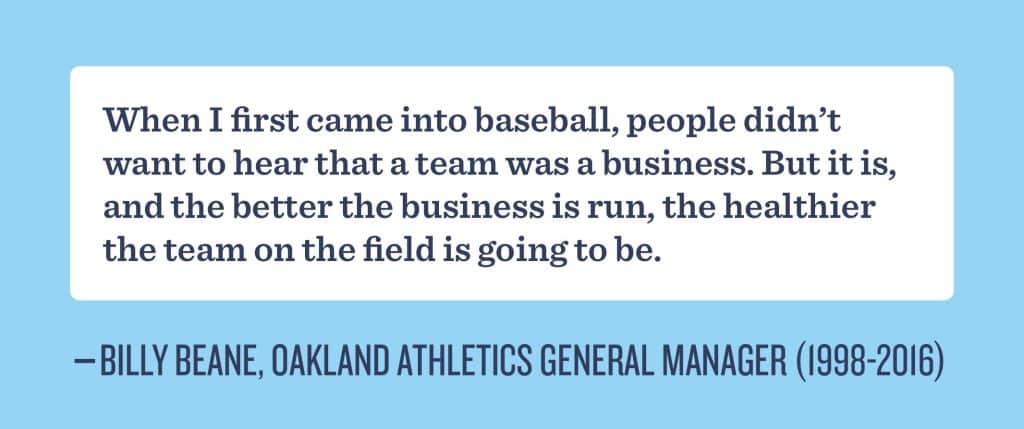 Scorekeeping and statistical analysis in baseball took on a renewed reverence in the 21st century. In 2002, the Oakland Athletics front office smashed the sacred cow of scout feedback and traditional metrics in favor of a more robust analysis of in-game performance. This analysis, known as sabermetrics, led the Athletics to make unconventional staffing decisions that enabled them to remain competitive against larger market teams, despite a significantly lower payroll. Their methodology became the subject of Michael Lewis' 2003 book Moneyball: The Art of Winning an Unfair Game and was dramatized in the 2011 film starring Brad Pitt as Oakland Athletics' general manager, Billy Beane.
Businesses, too, are becoming more data-driven as a bedrock of success in the digital age. Benchmarking, the second phase of the Skills Lifecycle (check out part 1 here), involves measuring the skill-sets of your employees. Creating this data allows for a robust analysis that can improve decision making and speed in your people operations.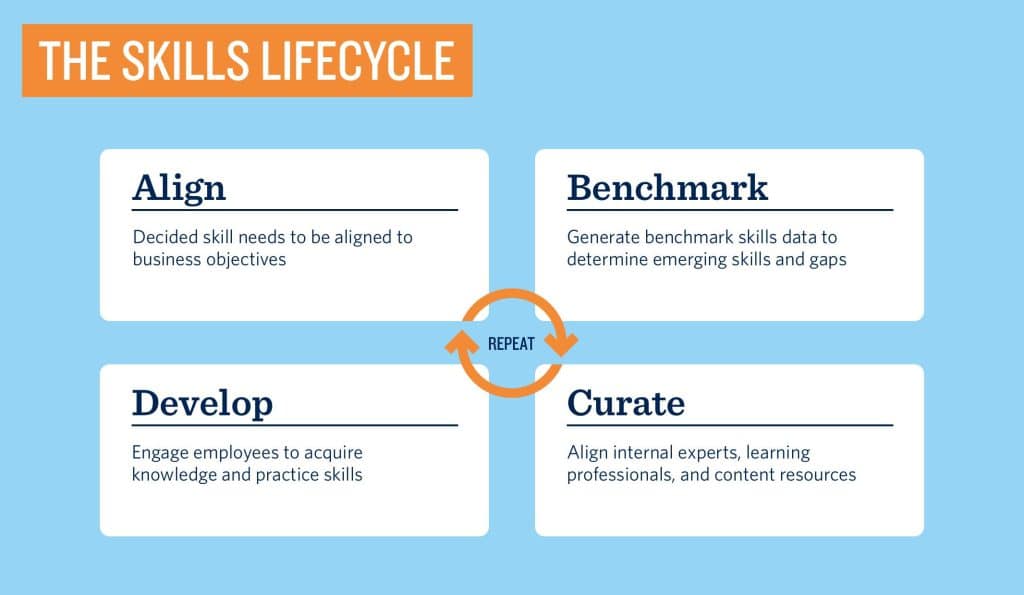 What does skill measurement unlock?
Following a ruptured nerve and consequent elbow surgery, Oakland A's catcher Scott Hatteberg's baseball career was looking bleak. Billy Beane, however, saw things differently. In Oakland's Moneyball season, Beane offered Hatteberg a one-year contract with the A's because of his high on-base percentage and the promise to coach up Hatteberg to become the starting first baseman.
Beane knew Hatteberg could make the transition from catcher to first base because he had data about Hatteberg's skills to back it up. In fact, Beane had data about the skills of all his players and used it to put those skills in the right place at the right time. It paid off in a turnaround season for the A's: they won the American League West, racked up a then record-setting 20-game win streak and appeared in the playoffs in 2002 and 2003. Theo Epstein shipped the method to Boston and then to Chicago, respectively breaking baseballs' longest-running curse and notching a few World Series' wins into his belt.
In the same way, businesses can unlock internal mobility, promote engagement, and optimize salary and recruiting expenses by benchmarking the skills their employees have today.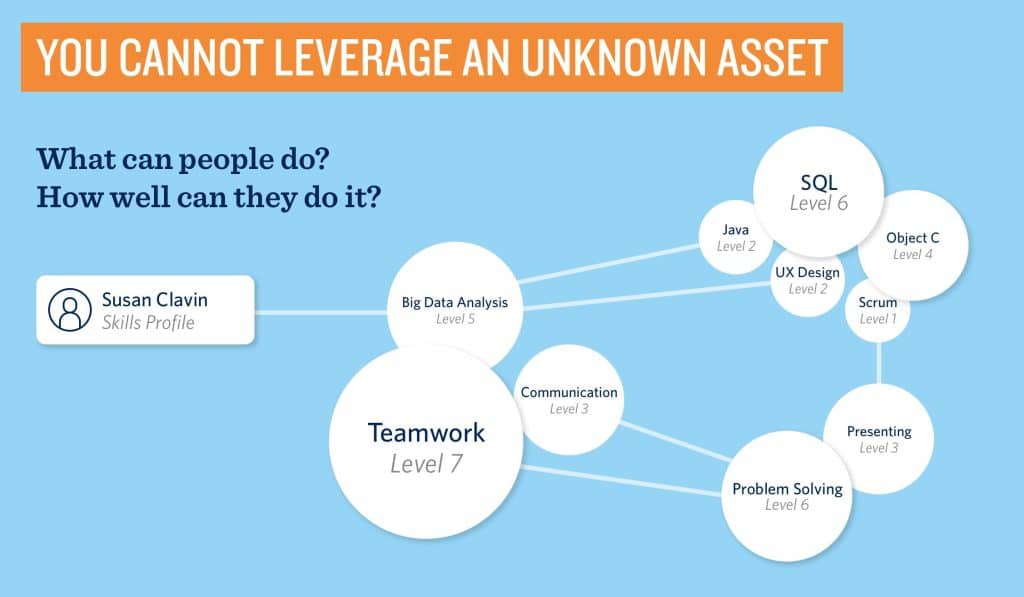 Recruit Holdings, a multinational HR firm that owns the likes of Indeed.com and Glassdoor, uses software to create and maintain data around their employees' skills. Employees measure their skills, quantify the gap between their desired and current roles, then fill the gap by training with their next role in mind. Approximately 90% of employees who use this combination of measurement and development are promoted within three years. In 2018, Recruit Holdings was named to Forbes' Top 200 Growth Champions and Top 300 Best Places to Work lists. They are making thoughtful investments in their employees without sacrificing growth — in fact, it enhances it.
This is the Skills Lifecycle in action: align your teams and technology to help employees understand the skills they need, benchmark their current skills, and give them the tools to develop against those gaps.
So who are your Hattebergs? Who are your team's business analysts and project managers that could become the data scientists and AI analysts in the future? Start measuring their skills to find out.