The pressure is increasing: in today's pandemic-affected world, the future of L&D means delivering learning remotely, personalized and cheaper. At the same time, expectations that were once the province of HR have now landed squarely on the modern CEO's agenda.
Traditionally, L&D teams have been responsible for the performance of workers, legal compliance requirements, and general workforce readiness to meet business needs.
Those old expectations remain, and are joined by new initiatives. L&D is now increasingly responsible for making the workforce more agile, innovative, healthy, inclusive, and more — often amid talent shortages.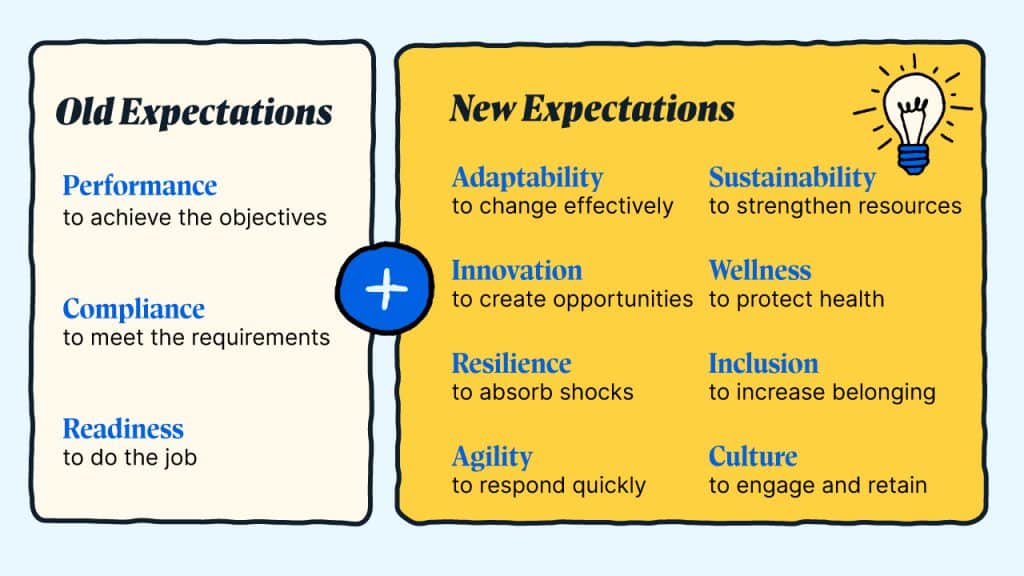 It's clear that meeting all these expectations can't be accomplished by focusing solely on creating or sharing learning content. While that remains a crucial piece of an impactful learning strategy, the emerging playbook guiding the future of L&D demands a bigger approach.
"Executing the CEO's agenda almost always requires people within the organization to adopt new ways of seeing, thinking, and acting," according to the recent report Executing the CEO's Agenda Through Targeted Learning by MIT Sloan Management Review. "Success requires learning at scale, with speed, in the places where it will matter most. This is easier said than done."
The most innovative L&D teams see all this as an opportunity. They're shifting their focus from creating learning content to creating the conditions for learning. The right conditions for learning are the foundation of a positive learning culture. And a positive learning culture is the key to meeting L&D expectations at scale.
What Is Learning Culture?
It's the attitudes, values and behaviors (about learning) of a particular group (your workers).
Switching your mindset to focus on culture means flipping your learning strategy on its head. We've seen the most agile companies create strategies that empower workers to learn proactively. Do this successfully and you'll always stay a step ahead of disruption.
Take a look at Verizon. When COVID lockdowns began, the wireless network operator, a Degreed client, temporarily closed nearly 70% of its retail stores essentially overnight. In doing so, Verizon looked at the skills of over 20,000 workers and redeployed them to serve other critical business needs. By providing two or three days of training, daily on-the-job coaching, and rapid reskilling, the company avoided layoffs and met the needs of customers at a faster and more efficient rate.
Verizon has a culture of continuous learning that aligns with business strategy and career development and is integrated into the flow of work. These values are vital to how the organization was able to remain agile and pivot nearly 90% of its workforce to work remotely. With an always-on learning mindset, Verizon prioritized upskilling and reskilling from within.
Developing your people will always be necessary, and there are two main ways to engage them. These approaches can work together as two halves of an impactful and scalable learning strategy.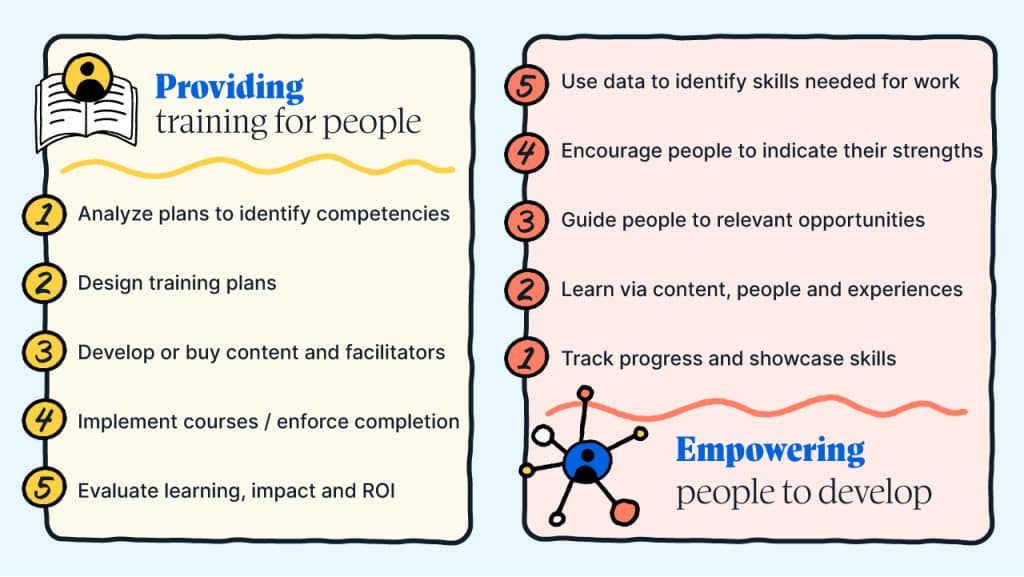 Providing training is a top-down approach. It starts with administrators and is directed toward individuals.
Empowering people to learn is a bottom-up approach. Workers learn on their own, increasing the agility and scalability of your strategy. It starts with the attitudes, values, and behaviors of your people toward learning (the definition of culture).
Individual Learning Is More Scalable
In our most recent research on how the workforce learns, we found that people in a positive learning culture engage in independent learning much more frequently than learning events curated by L&D teams.
Learning is reinforced by forward-looking opportunities to practice and apply new skills, not just by requests to grasp something new that are mostly about meeting the moment. People are motivated by purpose — to build their futures. And they collaborate to help each other grow.
In our research, we've defined "promoters" as workers who rated their companies' learning cultures positively. "Detractors" are those who rated them negatively.
In positive and negative learning cultures alike, people search the internet, watch videos, read online, and read books. But it happens more often in a positive learning culture, where learning on your own is more open and freely woven into daily work.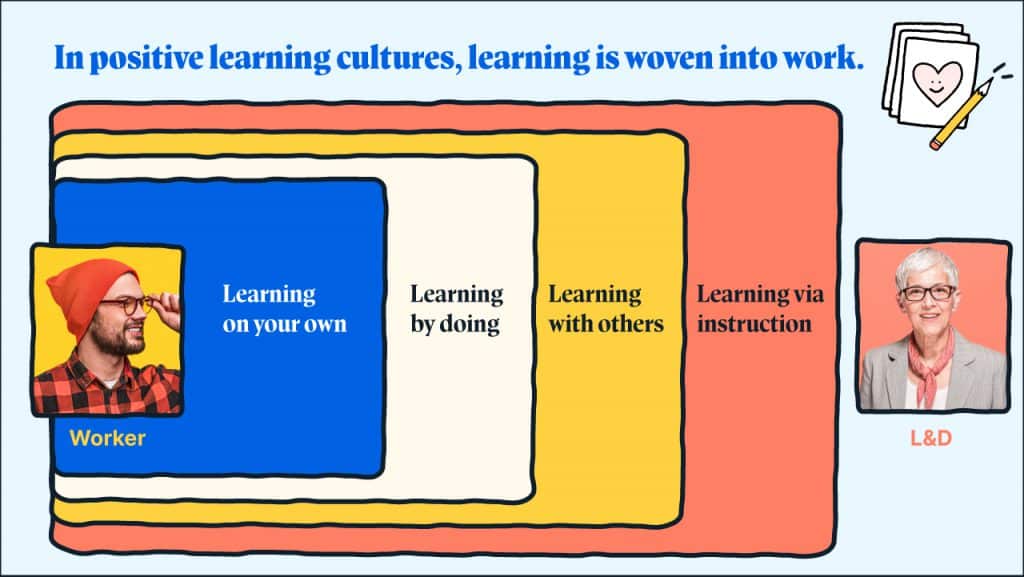 What does this mean for the future of L&D?
It means that the most innovative learning professionals are changing the way they view their jobs. It means that they see themselves as not only content providers but enablers who help workers take control of their own careers. Who assist managers in finding new ways to help their people develop. Who use data-driven insights to reimagine learning programs.
It means giving people access to tools and resources they can use organically, throughout the day, to develop in ways that are more dynamic than simply completing assigned classes and courses.
Want to Learn More?
Download How the Workforce Learns for 15 actions you can take to implement a positive learning culture at your organization. Got more questions? We've got answers, contact a Degreed representative today.