Technology is seeing a major shift towards open platforms that can connect. This is referred to as a "Platform Strategy," defined as the ability to create value by connecting interdependent systems, content, or people.
When you purchase a technology solution with a platform strategy, you aren't dependent on just one solution or tool. You can leverage multiple providers, and pick and choose the best of breed for all your needs. These platform solutions offer pluggable APIs to make the connection between systems seamless.
Starting at the basics, API stands for Application Program Interface. Simply, it allows one software application to talk to another software application. APIs are an important part of a platform strategy because it's an automated way for two systems to share information without a large IT investment or significant custom code. APIs have made the modern web experience possible. Have you noticed how Facebook and Google maps are connected to everything? That's made possible by the open APIs these platforms offer.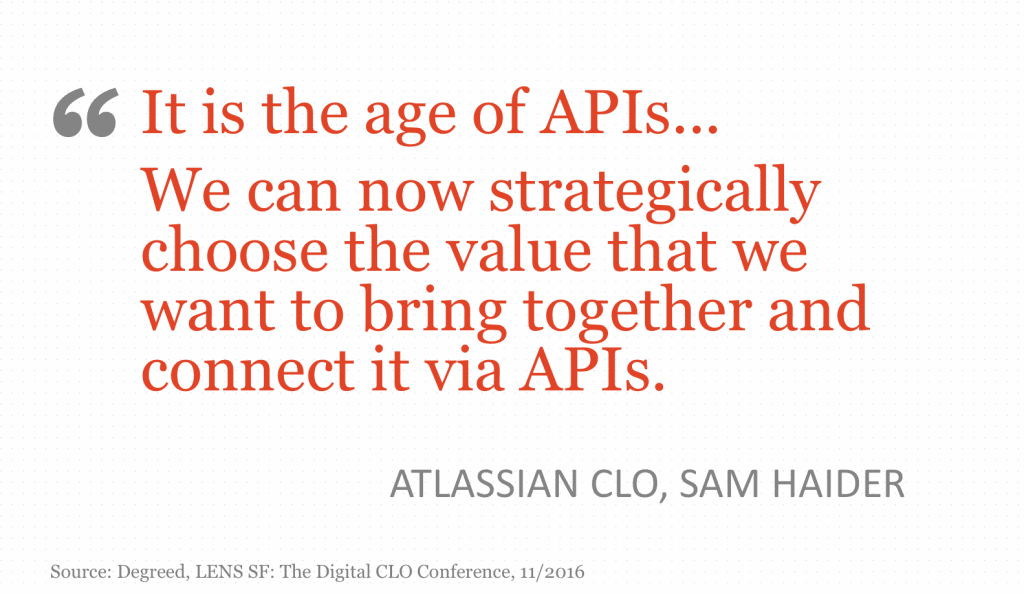 Other great examples of successful platform strategies include Microsoft Sharepoint, Salesforce, and iPhone and Android smartphones.
The value of IOS and Android devices far surpasses the value of Blackberry devices in a large part because of the plethora of mobile apps that are available for iPhone and Android. Apple's strategy wasn't to make the iPhone a single tool that did everything. They created an open platform that allowed a large audience of contributors to build tools and content that could be added onto their system.
Degreed follows a similar strategy by connecting all the world's best learning experiences — systems, content, and people — so they can all work better together.
Degreed accomplishes this by being agnostic when it comes to integrating with other tools and content providers. Degreed has a robust set of tools to leverage for integrations depending on the client's specific technology landscape including xAPI, SCORM, CSV, API, SSO/SAML 2.0. To date, Degreed has successfully integrated with several different LMS providers, HR systems, and a long list of content providers.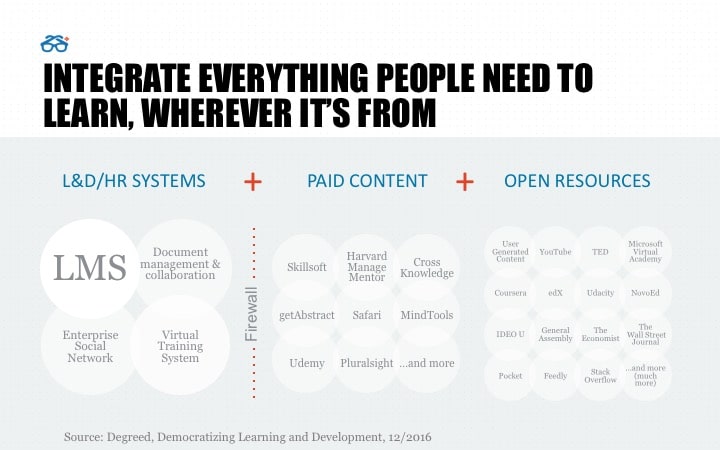 Degreed's APIs allow you to easily integrate all of your organization's internal learning content, from your LMS, or other tools. Federate Degreed's user API allows you to keep your employee list in sync, and allows you to auto-enroll users in groups and pathways, and set default privacy settings.
Takeaways
The age of APIs means you no longer need one tool that tries to do it all. Instead, you are able to pick and choose the best of breed for all your needs. If you're shopping for a corporate learning solution, make sure you ask your vendor if pluggable APIs are part of their platform. If the answer is no, you may want to consider looking for something new.
Degreed is changing the way organizations approach corporate learning investments by creating a unified learner experience. To learn more about Degreed, visit degreed.com