In the past six months, the world has changed at a speed and direction which we've not seen in recent history. And while each industry is facing unique challenges today, all are seeking a solution that provides better skill insights, accessible data, and internal mobility capabilities that prioritize the employee.
It's not a simple task, but it has become crucial to our economy, our organizations, and our people to keep everyone employable and move our workers to the projects, roles, and jobs in which they are most needed.
That's why more companies than ever are investing in technology to find these solutions. In the past six months, the response to our platform has been overwhelming; one-in-seven Degreed accounts have been activated between April and May of this year alone. What we're hearing from clients is that while our product has always been important for learning and innovation, there is a new urgency to not only build skills, but also to connect that learning to real opportunities and career development.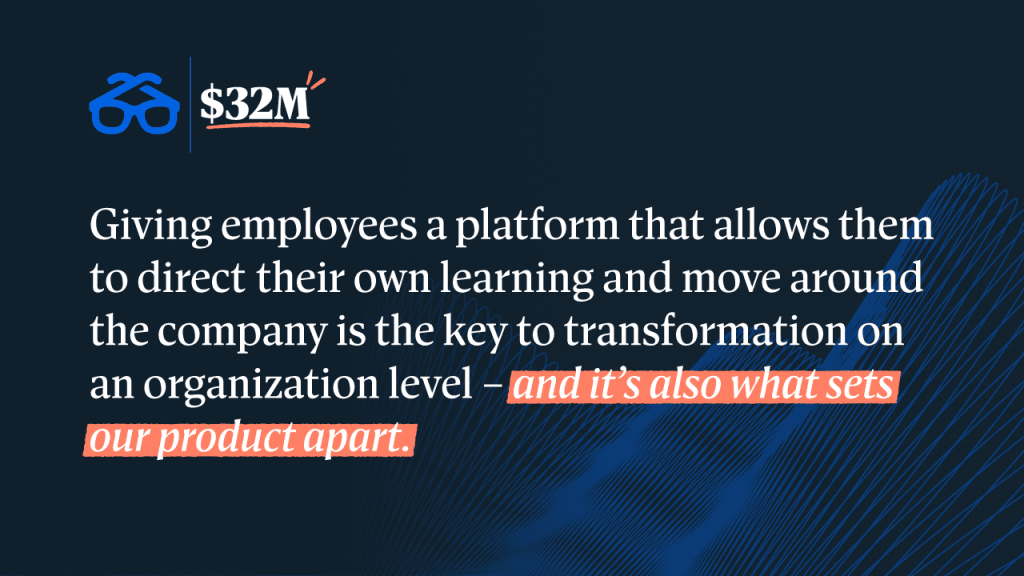 Employees have always been the drivers of innovation, the experts in their roles, the most knowledgeable of the products. Giving employees a platform that allows them to direct their own learning and move around the company is the key to transformation on an organization level — and it's also what sets our product apart.
In our dedication to meeting this need, Degreed has received additional funding of $32 million led by Owl Ventures. The majority of this funding will go toward increasing innovation around our new Career Mobility product, which connects learning and skills to clear career development, creating an internal mobility structure that exists in a single, integrated experience for the user.
Degreed will accelerate as planned to create a system of employee-owned skill "transcripts," which will allow users to transact on the basis of their skills, connecting them to real job opportunities internally.
The workforce will always be at the center of our design. When a tool is useful to employees, it becomes useful to the organization. It gathers more data, creates a more comprehensive view of the company's abilities, and identifies opportunities for internal mobility, which lowers external hiring costs — all while keeping your people engaged, learning, and growing.
Read the full press release here. To learn more about how the Degreed platform can help you upskill your workforce and promote internal mobility, reach out to a representative today.