After the financial crisis, Citibank didn't invest in L&D for several years. Instead, the company relied on one old-fashioned learning management system (LMS) and hundreds of disparate SharePoint sites to deliver training globally. As a result, people there had a hard time finding and managing their learning. But then Citi unleashed a learning experience platform (LXP), giving Degreed an essential role in the company's learning tech ecosystem.
L&D teams around the world have done the same in recent years, striving to get more from learning solutions while elevating the LXP platform to prominence, according to a new Degreed-commissioned report by industry analyst Josh Bersin, President and Founder of Bersin & Associates.
"As companies focus heavily on employee experience, wellbeing, and self-development, more and more energy is focused on making learning easy, accessible, and relevant," Bersin says. "The LXP is now at the heart of this crusade."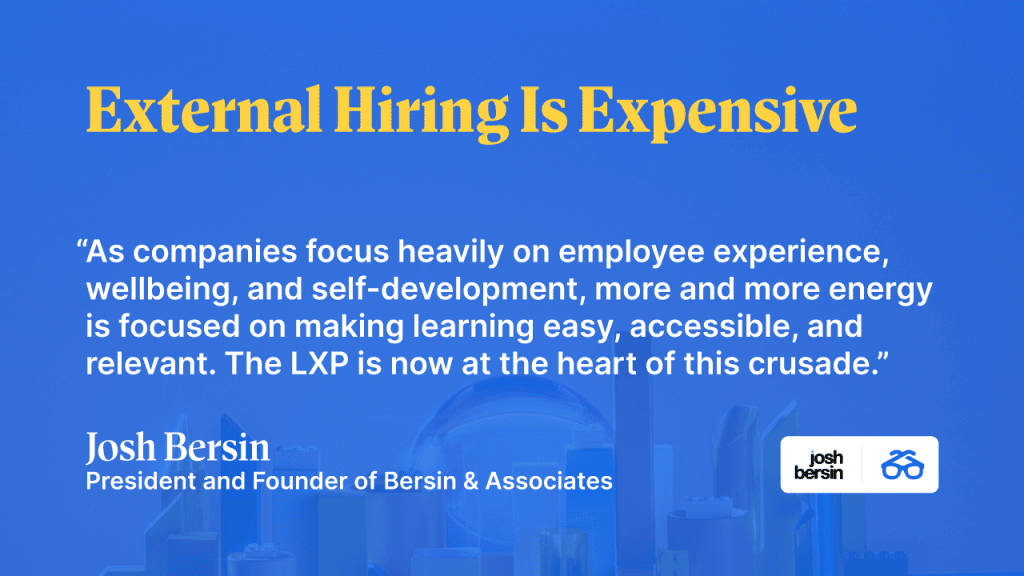 That's certainly true at Ericsson, Verizon, and a global energy services company that remained anonymous — three more Degreed clients that put Degreed firmly at the center of their learning tech stacks. Not only is Degreed used to find, discover, and recommend learning content, but at times it's used to create a "place of liberation," as Bersin says, where any expert within the organization can share content and teach new skills.
Ericsson: Optimizing Learning
When Vidya Krishnan started in the CLO role at the 140-year-old telecommunications company, she found an academy structure in place. It was sponsored by the business, filled with valuable technology and leadership content, and highly regarded. But people still struggled to find the learning content they needed.
As soon as Degreed was rolled out, the system started to intelligently recommend learning.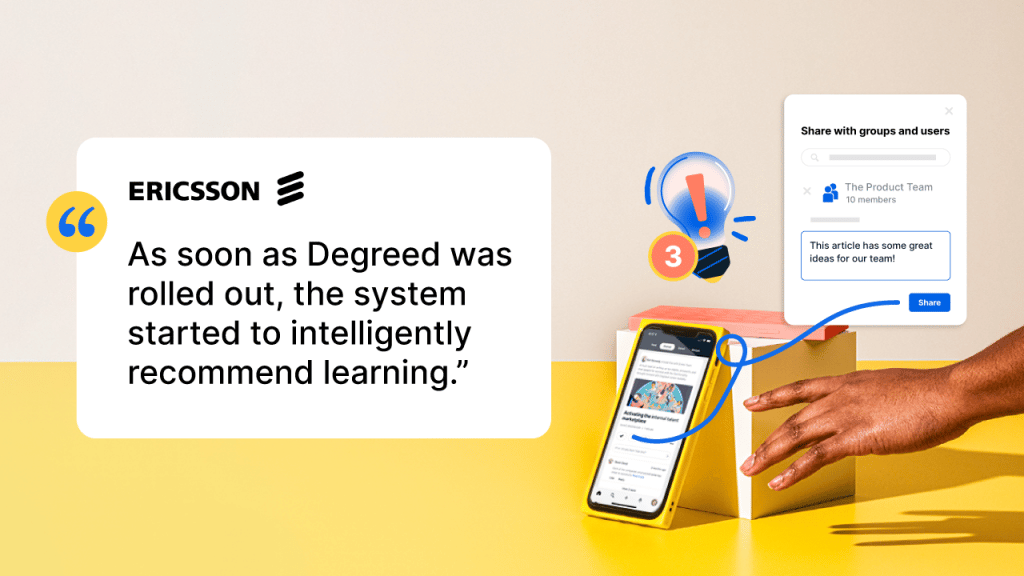 "Ericsson now uses Degreed's front end to identify an employee's role, tenure, and learning history and then recommend and suggest content relevant to his or her job," Bersin says. "Vidya also believes that the "unit of learning" is not an individual but a team. So she is working with Degreed to build more team-based learning functionality in the platform. She is also advancing tools to create more credentials, certifications, and demonstrated capabilities. In the telecommunications industry, this is critical."
Verizon: Delivering on Needs
Learning needs at the wireless network operator are vast, with the company training people on every possible technology as well as sales and service, management, and leadership.
Not only did Degreed make it easy for employees to find the learning they needed, but the company also tapped the power of custom learning Pathways so employees all over Verizon could build custom journeys.
Amid myriad learning management tools at Verizon, the LXP is now core to delivering solutions. And as the company implements Workday, "Verizon is now rationalizing its job architecture to simplify and streamline jobs across the company. Once that work is complete, Verizon plans to look at the skills data in Degreed and integrate and coordinate it with the Workday Skills Cloud, which aligns skills to every employee HR transaction," Bersin says.
Global Energy Services Company: Supporting All Major Functions
In the 1990s, a global energy and oil services company invested in Saba, a pioneering LMS. Following the BP oil spill in the Gulf of Mexico, the company refocused workforce development on operational training, skill-based training, and rigorous safety and compliance instruction.
Originally, Degreed was intended to be the "front end" to the LMS. Over time, however, Degreed has become the core of the company's learning solution, and Saba is only a node. And as Bersin notes, Degreed is now used by all major functions in the company.
Citibank: Providing Smart Solutions
The LMS at the financial services company still has a place and continues to be important, but it no longer manages or tracks learning programs now enabled by the Degreed LXP.
The LMS only houses old-fashioned SCORM-compliant courses (typically compliance programs) and is also used to schedule events, classroom training, or in-person conferences. "Degreed has become a 'marketplace' for all sorts of content," Bersin says. And the LMS is only one source behind it.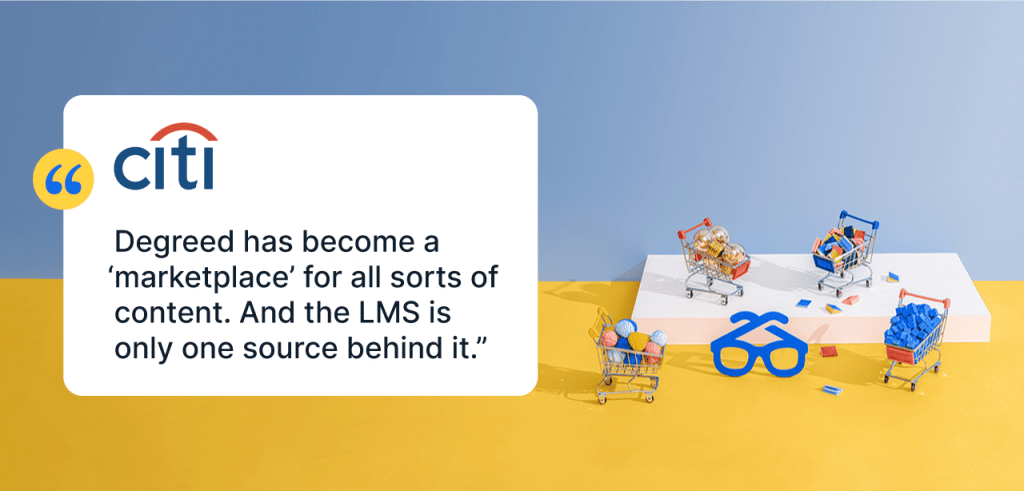 This solution has become amazing. For example, if someone puts "agile methodology" into the system, Degreed can figure out who is an expert in this skill, what content and programs are most useful and popular, and eventually what adjacent skills are needed. "Citibank leaders understand that once a company selects a technology platform, it's very hard to change," Bersin says. "The company's investment in Degreed has paid off well."

Want to see more? Download the full report to read more about the Verizon, Ericsson, and Citibank LXP stories. Think you're interested in an LXP as well? Contact a Degreed representative to get started.