Four years ago, I joined Degreed. It was my first time working for a fully-remote company. I was skeptical of how such a company could work, especially one with a mission as ambitious as Degreed. Four years later, Degreed has nearly quadrupled in size, with 435 employees in 245 different cities and seven countries. Degreed's growth has shown no signs of slowing down and yet the remote work model is working better than ever.
Today's workforce demands more flexibility. In 2018, the US Census indicated 5.2% of the US workforce works entirely from home. According to a 2017 Gallup Poll, 43% of workers have spent at least some time working remotely. The best companies need the best talent and that talent is no longer confined to major cities.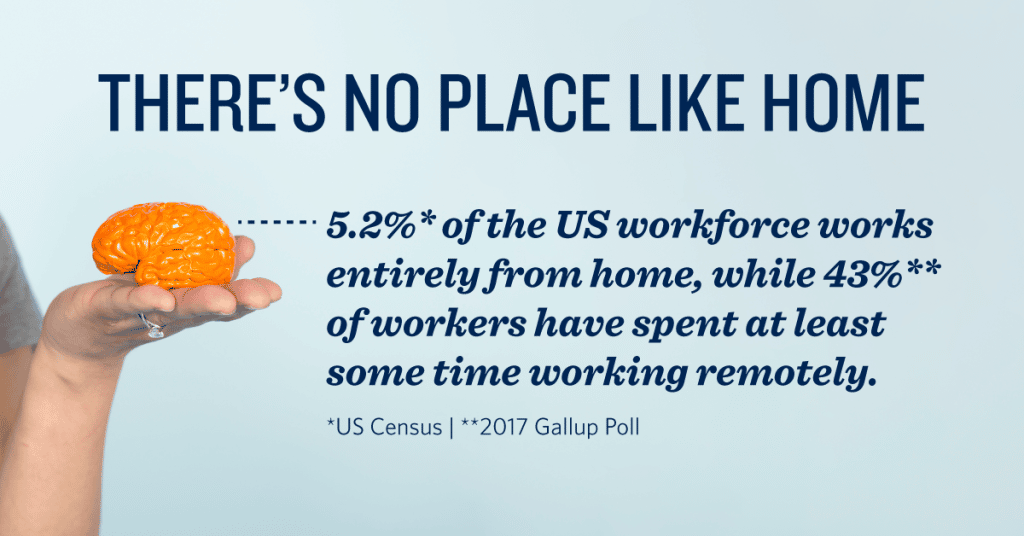 Remote work has a unique set of challenges, especially when it comes to navigating the benefits and challenges of a remote workforce. To help your organization create a successful remote work culture, here are six tips, including some that have been tried and tested here at Degreed.
1) Hire for Culture
Hiring for culture has become more important than ever. With remote workers, businesses rely on individuals who embody cultural principles without the daily traditions and rituals reinforced in a physical office. Each employee is an evangelist and remote workers need to emulate those principles. Reinforcing culture creates a sense of community and a shared vision among coworkers, even if they don't share the same office.
2) Always Overcommunicate
In a remote workforce, employees rely substantially more on written communication, which means they can't take advantage of visual cues to understand the intended meaning. Companies need to overinvest in internal communications and training employees to communicate effectively. Important news and communicating goals should be repeatedly enforced in multi-channel communication.

As an example of this practice at Degreed, we strive to make sure that critical messages are reinforced three times in three different communication channels.
3) Utilize the Right Tools
Tools, especially those that facilitate collaboration, communication, and organization, are critical for a remote workforce. Think about a typical whiteboarding session: with a remote workforce, you can't pull everyone in a room and sketch on the wall together. However, tools are becoming better and better at simplifying and emulating this collaboration.

One of our recent favorites at Degreed is a free Slack plug-in. Donut is a Slackbot that randomly pairs you with a coworker for a virtual coffee date. These types of tools can promote cross-team collaboration.
We also use Degreed extensively to develop employee skills and keep the workforce engaged in career development. Many of our clients are using Degreed to engage a global workforce with consistent training on the most critical skills for the business.
Both Degreed and Donut help to create a sense of community, collaboration, and social learning, which help to keep employees from feeling isolated or unmotivated.

4) Use Video for Meetings
Requiring video in meetings is one of the simplest yet most important rules for successful remote work. Seeing the facial expressions of your colleagues creates more effective communication and cohesion. Video conferencing has matured to the point where it often feels as though the person is in the room with you, and that helps to cut down on multitasking. In fact, 82% of employees are less likely to multitask if they're on a video call as opposed to an audio call. Participation in calls increases drastically when employees have to appear frequently on camera.
5) Establish a Performance-Based Culture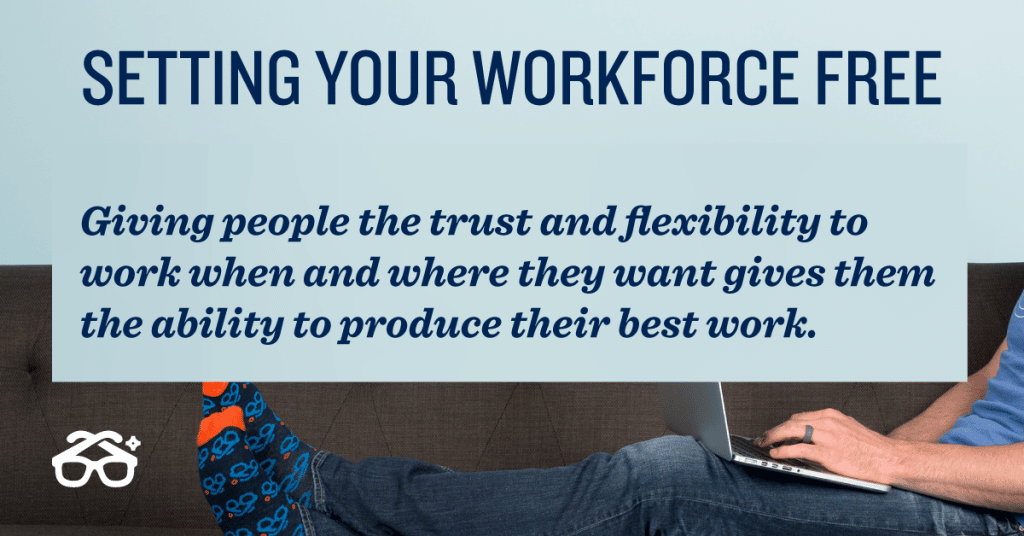 Remote workforces are not for a command and control environment. You won't be able to force people to sit at their desks during work hours. Instead, you must place the emphasis on the results. It shouldn't matter what hours employees work if their output remains the same. What we've seen is that giving people the trust and flexibility to work when and where they want gives them the ability to produce their best work. Employees should be held to a higher standard when it comes to their work outcomes.
But not being able to constantly watch employees means you must have an objective structure in place for monitoring their progression, both for the sake of promotions and to ensure they are still delivering high-quality work. Performance review software and learning experience platforms can track upskilling, development, certifications, progress, and accomplishments.
6) Host the Occasional Onsite
For company alignment, significant changes, or rallying the team for new goals, an onsite can accelerate understanding and collaboration. For remote workers, onsites can be rare but we've found that Degreed employees fully embrace the time together to reload on company culture and alignment. Staying Power
Enabling remote work is not only possible — it's becoming essential. Remote workers say they are likely to stay in their current job for the next 4 years, that's 13% more than onsite workers. Aside from employee retention, remote work is also a competitive work benefit that will attract top talent away from even the most prestigious competitors. The world is moving towards better supporting a global workforce. Will your company be a remote work trailblazer, or will it be left stuck at the office?