It's not news that skills are shifting faster than ever before. We used to train at the start of our careers and then use those same skills throughout our professional lives. Today the half-life of a skill has fallen to just five years. With the pressure to constantly learn and upskill, but without a clear career path or opportunities to grow, employees are leaving their companies around every five years to advance elsewhere. And that's a problem for employers and employees alike. Turnover brings a loss of organizational knowledge, fewer mentorship opportunities, and a massive financial drain due to constant external recruiting.
At Degreed, we've been laser-focused on solving this problem and slowing the constant churn. The crucial first step is linking all learning to career development opportunities by using one common language across all stages of the development cycle. This both motivates employees and helps to create an internal talent marketplace within your organization.
By standardizing all of these processes and using the same measure of skills across teams, internal roles can be matched up to learning opportunities, creating a single framework that connects learning to skills to career growth. And we developed our Skills I/O to make that process come to life.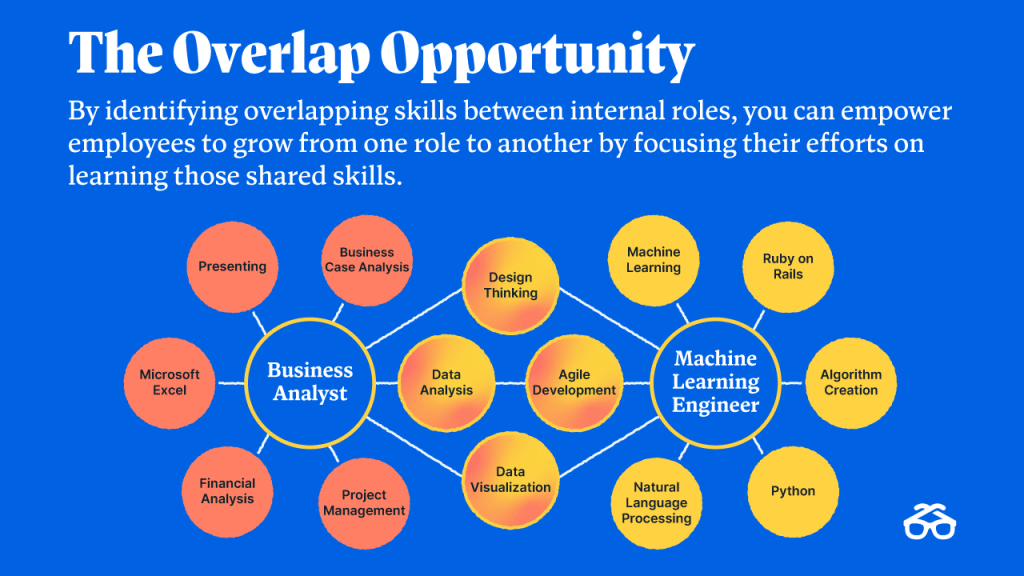 What is a Skills I/O?
Let's start at the beginning: What is a Skills I/O? In the simplest terms, it's a system that matches learning and upskilling to real career opportunities. It enables talent leaders to ensure that all learning and development efforts can be put to use by mapping them to the most in-demand skills and projects at their organizations.
Historically, L&D and recruitment teams have operated relatively independently. Our Skills I/O can help integrate those operations, communicating L&D efforts in terms that help inform internal and external recruitment, internal mobility, and employee retention initiatives.
If you've just started to develop a strategy that links learning to mobility, the Skills I/O helps you gather baseline data on your people and then establish a skills taxonomy, or skill library, derived from the most common skills used on our platform.
And if you're an existing Degreed customer, you already have this at your fingertips. If you've started to catalog your skills, simply import your library into the Skills I/O by following these steps under Manage Degreed:
Select the skills tab and navigate to Manage Skills.

To bulk upload your skills taxonomy, select Update Skills from the +Add a Skill drop-down menu. Once you're in the Update Skills menu, load your file of updated skills to create a standardized taxonomy. Your updated skill library will be ready to use in minutes. Don't have a copy of the template? No problem. You can download it right from the Update Skills menu.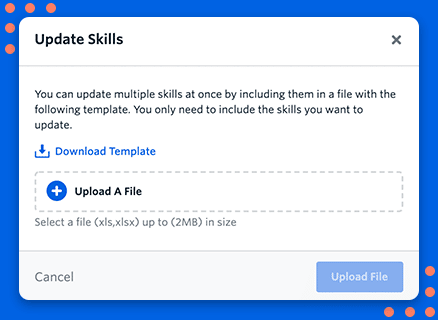 As skills continue to evolve within your organization, you can easily add new ones and streamline equivalent skills one-by-one through the same +Add a Skill menu as the bulk upload feature.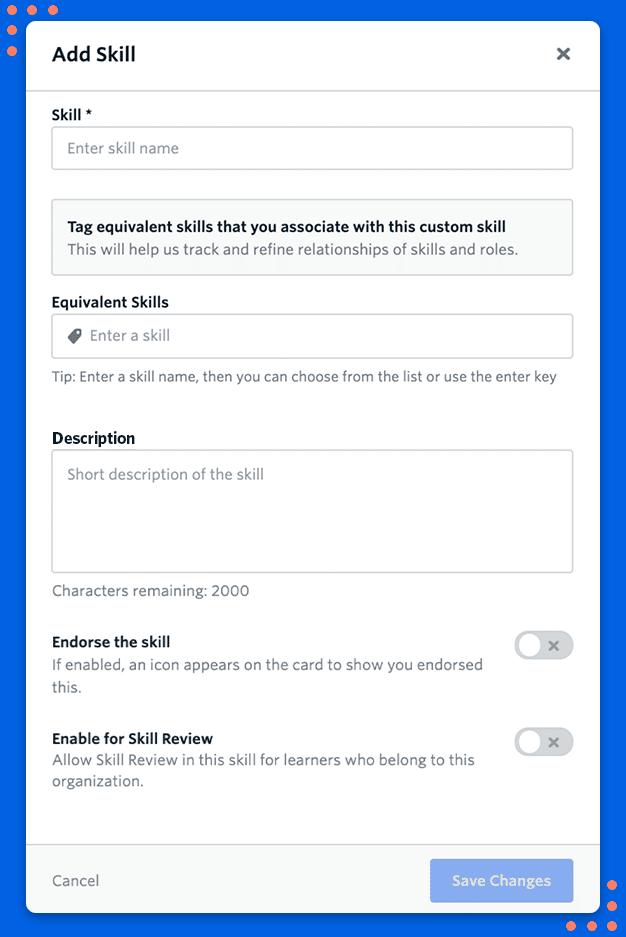 With your library loaded, you and other admins can dynamically manage it to ensure that it matches the current and emerging skills that your team is building and acquiring. And since your people are the most knowledgeable about their roles, skills, and needs, they can use their expertise to add skills as their roles evolve. This makes the system as nimble as your individuals are.
Through this process, you can gather unique insights into the skills that your team has in real-time. But that's only half the equation.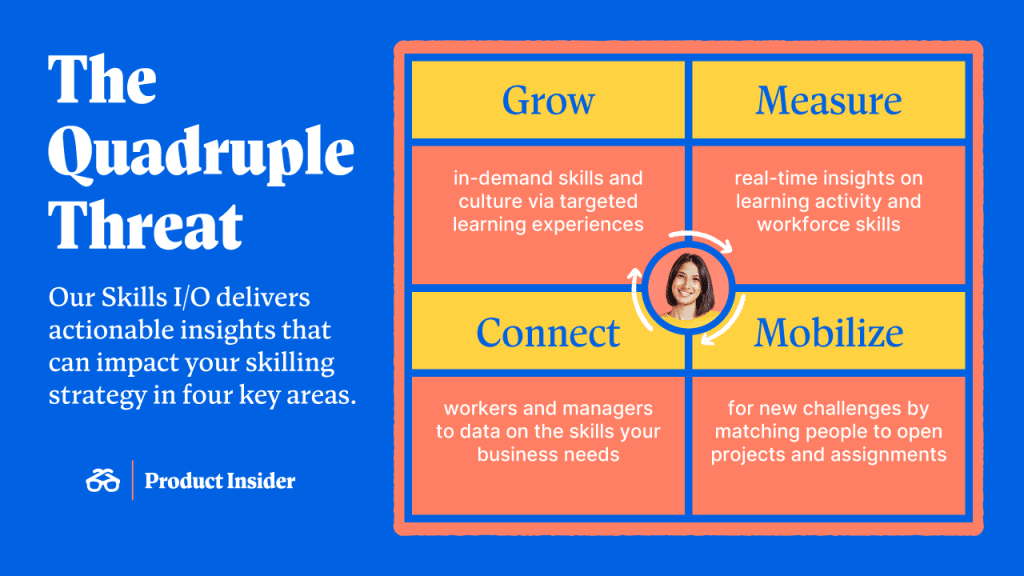 Make your insights actionable
Being able to track the supply of skills within your organization in real-time is critical, but it's only helpful if employees and talent leaders are given the ability to put those skills to work.
Once your skills are in the system, you can manage them and put them into action plans. With learning tied to a standardized set of skills for development, you can map those skills to projects or jobs across all functions of your organization. For example, you can design upskilling campaigns for employees, map skills to roles to help promote internal mobility, group roles into teams, and more efficiently tap into your internal talent.
And if you extend this common language from learning to projects, gigs, and roles, teams get clearer insights into the skills they need to meet their strategic goals.
Team members can see what projects they can join to put new skills to work, and they can measure and match their skills to their desired roles. And by linking learning and mobility, you can ensure your teams are equipped to solve the business problems of today and tomorrow.
For the first time, learning, skills, and career opportunities for your workforce can all be connected in one place.