Business agility — quickly adapting to sudden change — is now a non-negotiable. But what exactly does it look like to build an agile business? Organizations are throwing around words like flexibility and agility so often, they're at risk of becoming buzzwords with no real meaning. These words do have meaning, though.
Flexible: characterized by a ready capability to adapt to new, different, or changing requirements
Agile: marked by ready ability to move with quick, easy grace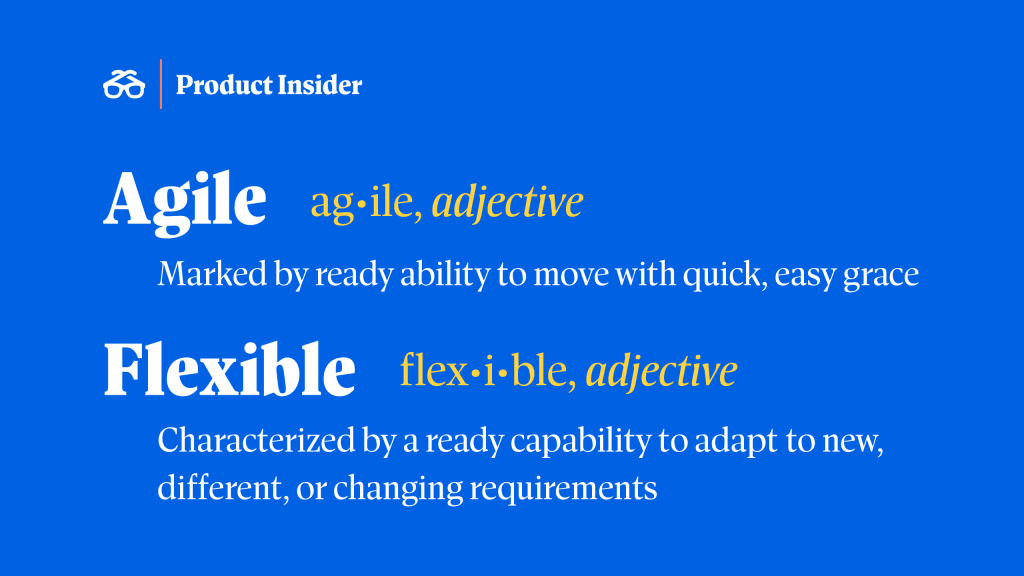 Does that sound like any of the technology you use to manage learning, talent, or HR? No? That's because human capital management, talent management, and learning management systems were designed and engineered for efficiency and stability — and there's nothing wrong with that. Stability and efficiency are vital for managing things like employee data and essential processes like payroll. But now they're not the only priorities. Suddenly, flexibility and agility are.
Here are five things learning and talent teams can do with Degreed to increase overall business agility at their companies.
1. Move People Around Fast
Based on skills and skill data, Degreed can intelligently match people within your organization to work that needs to be done. Whether the work is a project, a task, or a full-time role, you can optimize your entire talent pool, so that you're getting the right people assigned to the right work — fast.
2. Curate Resources Quickly
Degreed is built to quickly curate learning and development experiences from a diverse set of resources, including the publicly available content that your workforce consumes on a daily basis in the flow of work.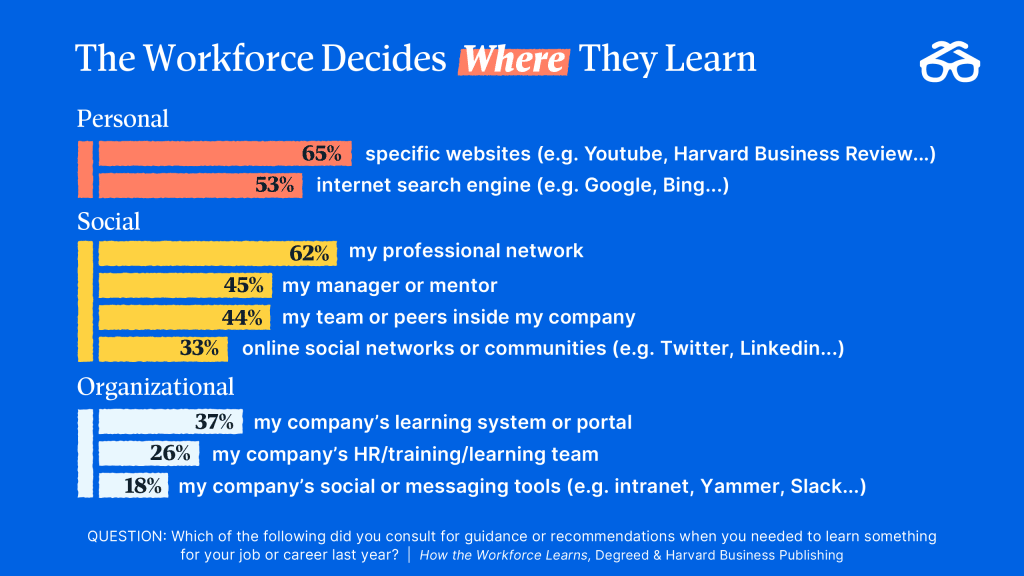 Pathways, plans, and recommendations crowdsourced from subject experts allow L&D teams to provide learning programs faster. Our client, Polaris Industries, sought out Degreed for an innovative solution to help integrate their systems, align curated Pathways to their existing curriculum, and develop role-specific plans by curating existing content from various sources. As a result, they saw 70% activation within the first month. Their workers were finding what they needed and generating data without interrupting their flow of work.
3. Integrate In-Demand Content with One Click
Degreed has deep integrations with over 30 high-value providers of learning content (and we're adding more every month). Clients can easily add in-demand content from Udacity, Skillshare, DataCamp, HubSpot, IDEO U, and others with a single click. We've carefully selected each of these content partners for relevance and quality.
4. Unite a Diverse Technology Ecosystem
Some technology vendors who claim to be open, like legacy LMSs and HCMs, make it difficult, slow, or expensive to do integrations. They want you to do everything within their ecosystems and won't make it easy to choose your own learning sources. In these cases, our technical teams work with clients to adapt Degreed to their existing ecosystems. That way, they can provide a single source of learning for their users — no need for them to navigate multiple platforms to find learning content from different sources or providers.
This also provides a single place for learning administrators to pull insights. Do you need to see who has completed required training from content in your LMS, LinkedIn Learning, and getAbstract? With our integrations, that can all be pulled in one report.
5. Exchange Data Rapidly With Our API
APIs can seem opaque or mysterious to the non-technical crowd. Uncovering the acronym, Application Programming Interface, doesn't help explain much, either. You can think of them as a blueprint designed by a software vendor that gives instructions to other software vendors to quickly and easily connect and communicate.
Our API makes pulling data about your people between systems both faster and more secure. We automate data transfer, pulling information from the source in real time. This means you can avoid transferring data manually through FTP files, which also minimizes the inevitable human error and the exposure of data between systems.
There are over 40 integrations that have been built to date using our API, including edX, Accenture Academy, OpenSesame, Cybrary, Whil, and Witseed.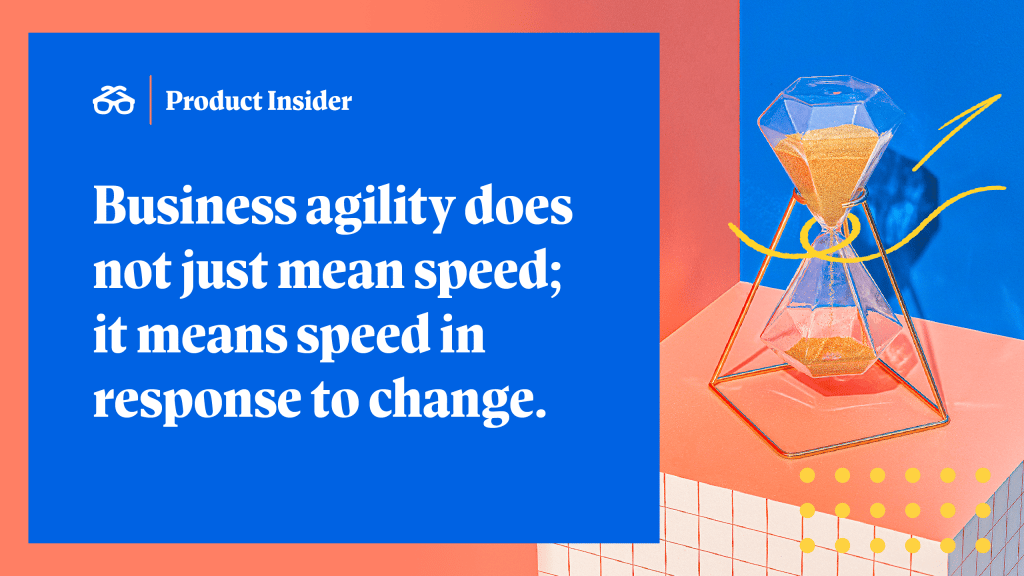 What it Really Means to be Agile
Business agility does not just mean speed; it means speed in response to change. Recent events have demonstrated that we can never definitively plan for future challenges, roles, or work. What we can do, however, is establish structures and tools that allow visibility into the capabilities of our workforce, provide data, and curate content for swift and innovative solutions. Want to learn more about how Degreed can help your organization increase business agility? Talk to a representative today!