Six entry points. More than 15,500 disjointed content items. And no mobile access.
These were just some of the factors that made employee engagement with learning at Ericsson a challenge. And as the Swedish networking and telecommunications company sought to become a leader in 5G and other emerging technologies — with workforce development identified as a key to success — L&D realized it needed to make some big changes.
"We were lacking any form of system strategy," said Peter Sheppard, Head of Global L&D Ecosystem. "We needed a one-stop shop."
After shortlisting and testing three solutions for functionality including personalization, content curation, mobile capabilities and analytics, Ericsson chose Degreed based on those factors as well as our AI, overall user experience and implementation support.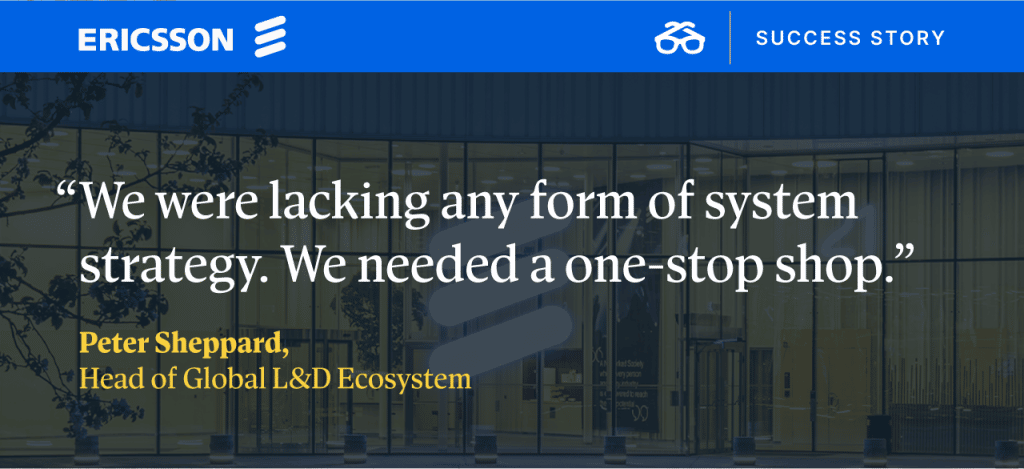 Results: Excellent ROI
With Degreed, Ericsson reduced its overall learning spend by 50% while increasing learning completions by 62% and learning hours by 24%.
In addition:
L&D has visibility into all formal learning, not just the company's LMS.
Classroom training is more selective, thanks to an increase in the use of lower-cost online content.
Access to online sources is up, reducing time and budget dedicated to content creation.
The time-to-skill has accelerated for workers, and collaborative learning has increased.
Moreover, Degreed helps Ericsson L&D drive innovation. By connecting people to learning and making it easy to access, Degreed plays a key role in making their development a daily habit. And by connecting skill building to strategy, Degreed helps keep Ericsson competitive and helps drive growth. Data shows employees are increasingly focused on capabilities critical to the success of the business including 5G, AI and machine learning, collaboration, sales and automation.
Read the Full Story
Download the case study to learn more about how Ericsson aligned learning with business objectives. Or reach out to a Degreed representative to learn how you can advance learning at your organization.