The Experience API (xAPI) is a technical specification that makes it easier for learning technologies to connect to each other. Basically, it's a rulebook for how learning tools communicate about and glean data from online and offline activities of an individual or group of people.
How does xAPI work?
We like to use a USB analogy to help describe how xAPI works. Your computer is likely equipped with a USB port, which means you can connect certified USB peripherals to your computer to transfer files, connect devices (e.g., printer, keyboard), or even back up data. As long as your computer's manufacturer and the USB drive manufacturer formatted their equipment according to the USB specification, the equipment will work together.
The xAPI specification works in much the same way. If tools conform to the "rules" of the xAPI specification, they can, in theory, connect to different products (e.g., LMS, social learning platforms, learning experience platforms, etc.) and automatically transfer learning records. In all cases, there's a Learning Record Store at the center, receiving, storing, and returning the data as required.
Aren't learning and business systems already able to share data?
Not really. Previously, most learning technologies kept data locked down internally, allowing the information to be extracted only via CSV, custom connectors, or the SCORM specification.
CSVs require manual reporting work, custom connectors often take lots of time and money to build, and SCORM—though useful—is limited to very basic activity data from an LMS. xAPI eliminates these constraints.
Why do systems need to connect using xAPI?
First, without a standard format, systems are siloed, or trapped on their own islands of data. With xAPI, the info is communicated between systems with statements in an actor + verb + object format (i.e., "I did this" or "Lizelle wrote a blog.")
Think about how many different types of sentences you can build with just those three parts of speech:
Actor (who)
Verb (did)
Object (what)
You're capable of communicating quite a bit more than just scores, completions, and duration, right?
This opens up many opportunities for the types and complexities of experiences you can capture and report on. Especially if you consider that learning happens everywhere—across many devices, locations, both online and in the real world.
If you enjoyed this article, check out the second installment in which we will explore how to get started with xAPI and what to do with your learning data.
---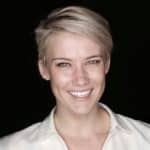 About the Author:
A huge thanks to Lizelle and our friends at Watershed for part 1 of this 2-part guest series.